As I mentioned before I joined a CAL and I'm very happy to have finally found some time again to properly participate in it. It was mentioned in the group that this square has two tricky rounds. They're not difficult, you just need to concentrate (even though I managed to mess something up in a row which shouldn't have been too tricky, when I would have actually paid attention what I was doing ;)
Lovely Dedri from LookatwhatImade has again made a phototutorial for the tricky bits if you need some help.
So if you haven't joined the CAL yet it's still not too late to say hello to the Official CCC Social Group on Facebook, they'll get you all the info you need and also post the pattern of the week every weekend (and they're a lovely bunch of girls who help you with all crochet related questions, so even if you don't want to join the CAL it's worth joining the group!).
Week 38 May Pole Square
Pattern of the week is May Pole Square by Shan Secik (click here for the pattern)
You'll need:
5 mm hook
yarn "cake" of your choice ( I used Stylecraft Special DK in denim, mocha and parchment for my square)
If you want to follow my colour palette here is a little list of my colour choices, or a little help to get you going with your colours: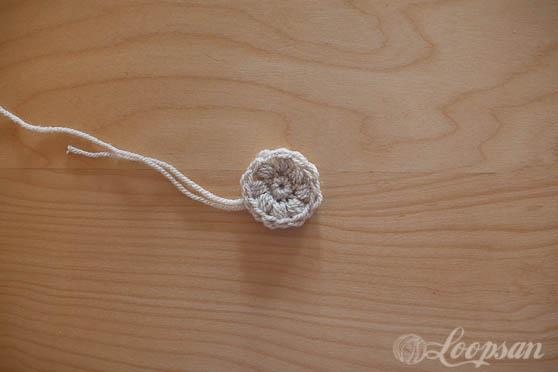 Round 1-2: Parchment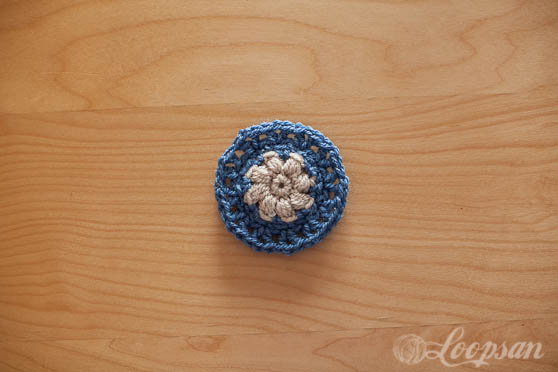 Round 3-4: Denim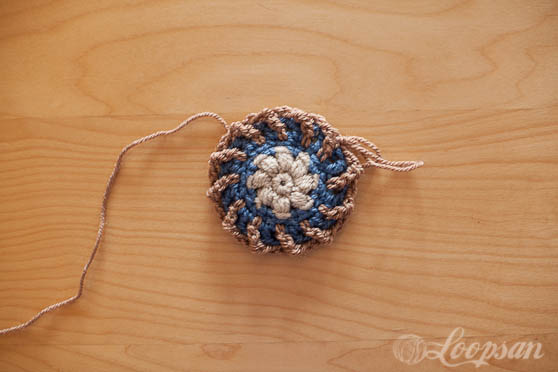 Round 5: Mocha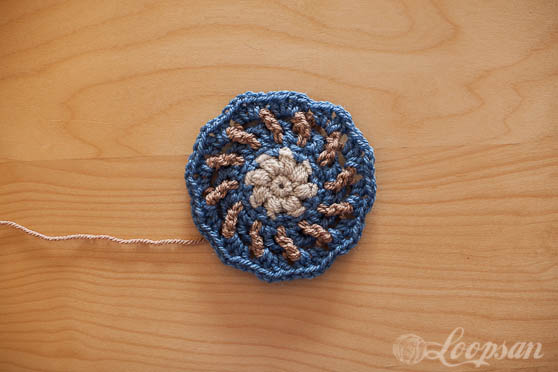 Round 6: Denim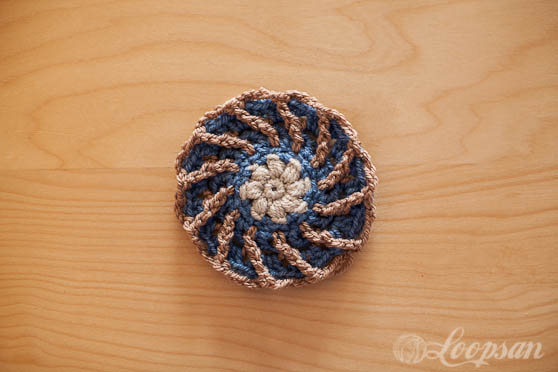 Round 7: Mocha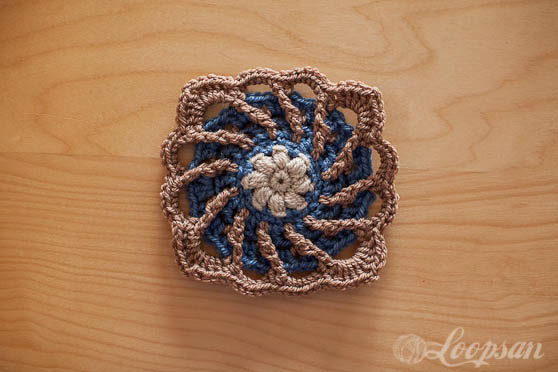 Round 8: Mocha oohhh it's getting so pretty!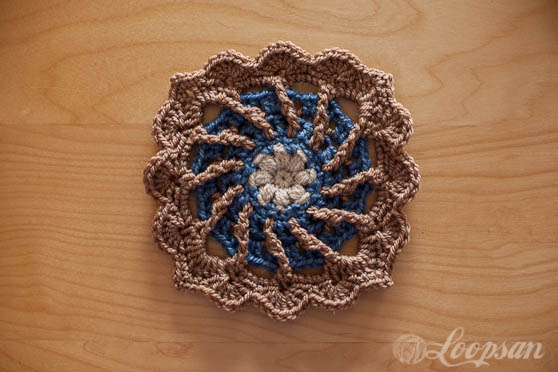 Round 9: Mocha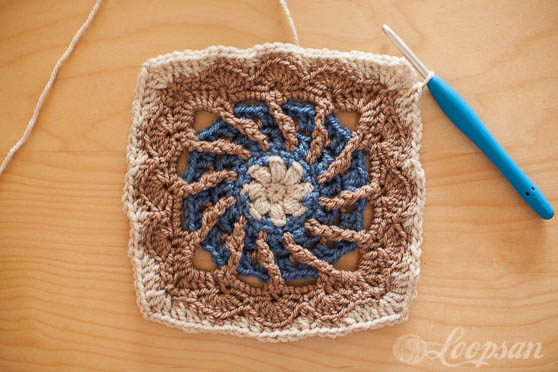 Round 10: Parchment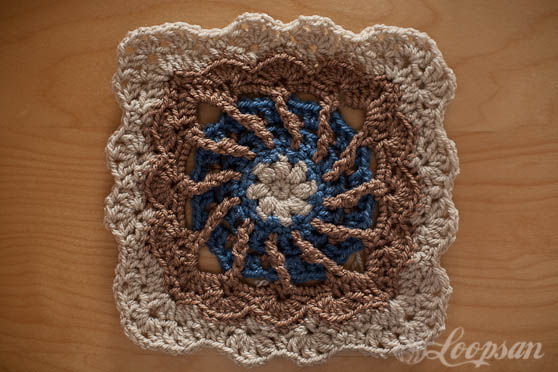 Round 11: Parchment (and can you spot my mistake? ;))
Round 12: Denim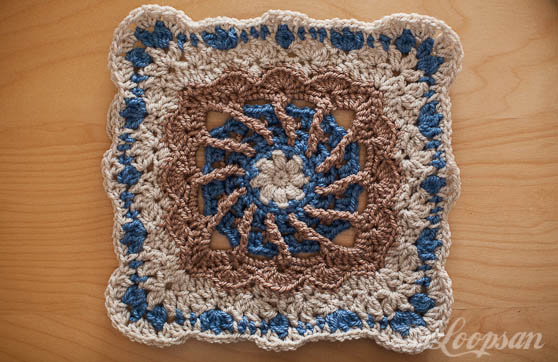 Round 13: Parchment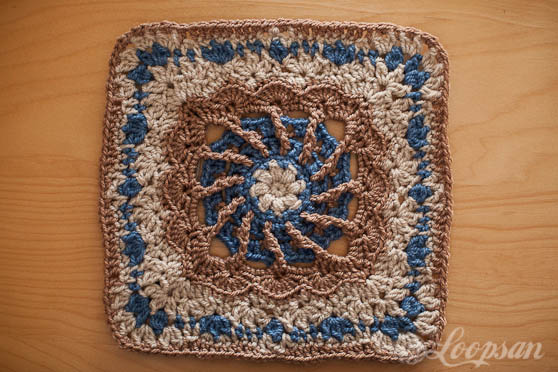 Round 14: Mocha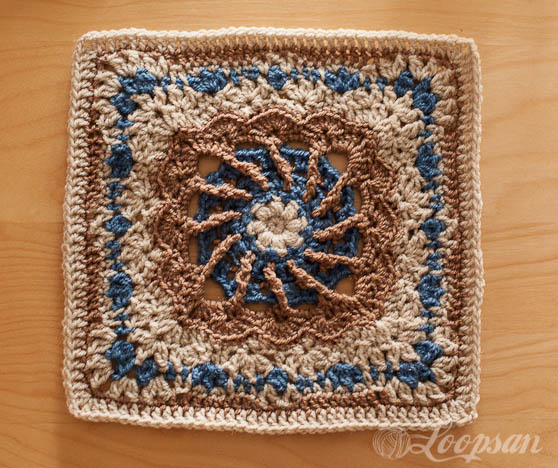 Round 15: Parchment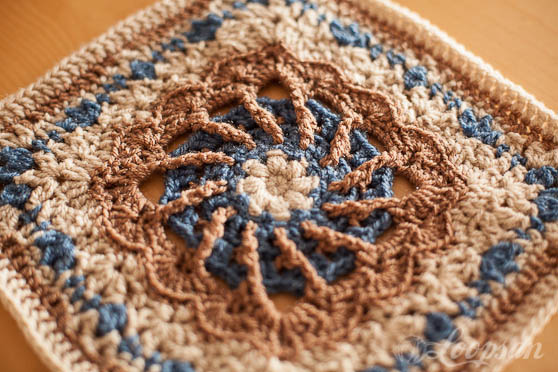 I would love to see how your square turned out so please feel free to link your end result to the CALs Flickr group or post it onto the CAL groups page. But a warning! Those two groups are MASSIVELY addictive and you'll want to make more than just the lovely squares you'll see there!
Stay updated and receive exclusive discount codes in your email inbox


Happy Crocheting!