Halloween is just around the corner and we are back in lockdown… However rather than sticking your head in the sand and being sad about the fact that Halloween this year won't look like it did all the years before, just make the best of it – making even more decorations to keep in your house :)
All of my crochet patterns are freely available and work up quickly. So you can easily whip up a couple in an evening to make sure you've got enough decorations available when the big day hits in two weeks time. And to make it even easier for you to find all my blog content, I've included it all in one place in my little Halloween themed summary :)
Ghost Amigurumi Pattern
One of my first ever Halloween Amigurumi patterns was Gavin – The Ghost.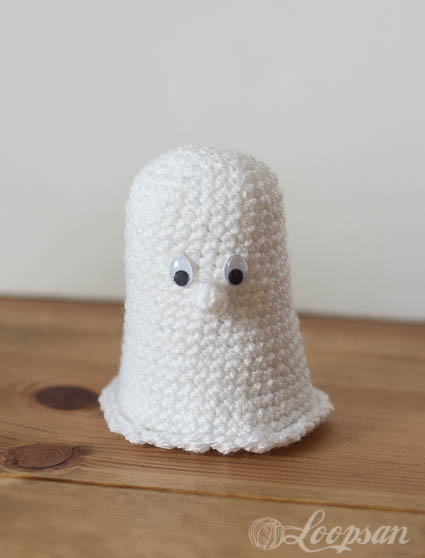 I've written the pattern for Gavin, like usual, in both UK and US crochet terms. My sample Gavin was crocheted in really budget friendly Special DK in white. While it works perfectly in acrylic when you are looking for something a little bit more hard wearing I would recommend making in him 100% cotton yarn like Drops Paris.
Spider Amigurumi Pattern
After I designed Gavin, I knew that he needed a little spider friend. And this is how Scotty – The friendly crochet spider was born.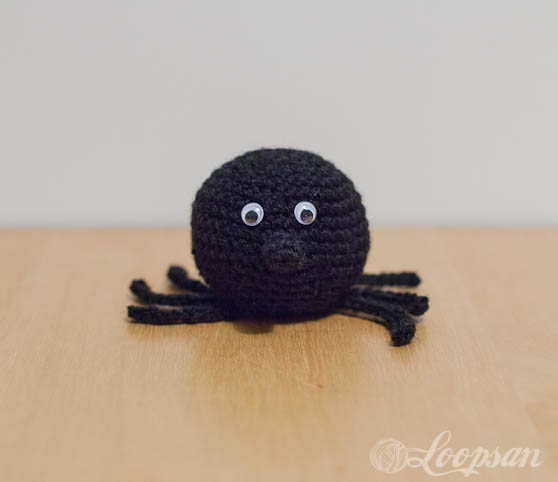 Scotty works up even quicker than Gavin, but also carries on of the feature items of my amigurumi designs – a nose ;). When I designed Scotty I had a huge stash of acrylic yarn – so Scotty was designed in Stylecraft Special DK in black, but any acrylic yarn or even cotton yarn would work. Given the beauty of it being an Amigurumi design, gauge is not as important for this project. As long as you don't have any stuffing shining through you're good to go.
Never heard of gauge? Maybe check out my free Crochet Guide for Beginners to get you started on your crochet journey :)
Pumpkin and Skeleton Pattern
If you are a bit more adventurous in your crochet decoration creations I've got something more advanced for you too.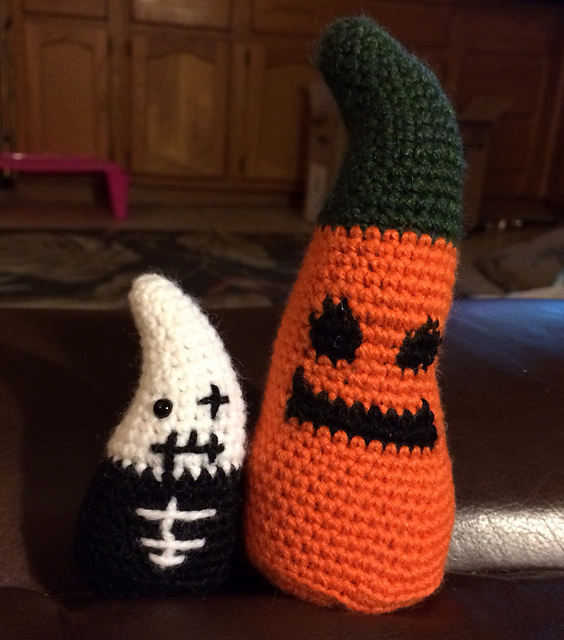 Ravelry user epspins made this fabulous creation based on my free Santa and little Elfus crochet pattern. Ever since she posted it (It's now nearly 6 years ago…) I wanted to write the colour changes up for you… As you can see that hasn't happened yet but if you're a more experienced crocheter I'm sure it should be easy to work out from her fab pic. One day I will get around to doing it, but for now you can admire her picture and her creativity :)
So, you've got the decoration bit covered why not make some Halloween themed food too?
Halloween Chocoloate Skeleton Biscuits
Who doesn't love a good chocolate biscuit? Or do you call them cookies? I can't say no to anything containing chocolate so I came up with this Halloween themed version of a super yummy chocolate biscuits. The beauty of those biscuits is that you can make them all year around. Just use a different cutter and you're good to go :)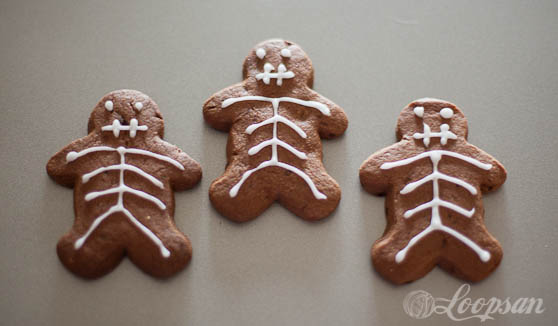 Those Halloween biscuits are so easy to make even my toddler can do it. So they make a fab activity to do with your little ones after you've finished with all of your pumpkin carving.
I hope I've inspired you to bring some Halloween magic into your house
Stay updated and receive exclusive discount codes in your email inbox


Happy Crocheting!