Hello there!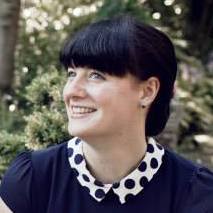 I'm San and I'm the voice behind Loopsan. I'm a scientist by day (oh-no nerd alarm ;-)) but at night I turn into a crafter with heart. I love to crochet, bake, travel, keep memories in photographs and love everything DIY, especially when it's something with a vintage touch. Originally from Germany, I moved to the UK 3 years ago to become a geeky PhD student. I ended up in Birmingham, which is definitely (and luckily!) not as bad as everyone keeps on saying it is.
My mum taught me how to crochet when I was a little girl and although I loved it I sort of lost track along the way. 2 years ago when my PhD life became really stressful I was thinking of doing something to relax and remembered crocheting. Here I am now two years later, completely "hooked" up on crochet again and I'm about to learn a new craft sewing. Lets see how this goes :)
I've been traveling quite a lot in recent years and made lots of friends along the way. The main memories I have taken back home with me were recipes. I always wanted a place where I could store and share my food inspirations with my friends. So that's what this blog is about – my food and my DIY adventures.
Oh, and I'm shy, which means that I like standing behind a camera but not infront so you most likely won't see much of me here….
Happy Reading!