I'm in love with my gingerbread man cutters. You can do so many different things with them, which means that you can use them outside Christmas baking as well (even though it's not long till I'll properly start Christmas baking!). So with Halloween coming up I've got some "scary" gingerbread men for you :).
Chocolate Skeleton Biscuit Recipe
You'll need:
150 g butter
150 g brown sugar
2 eggs
100 g milk chocolate broken into small pieces
100 g melted dark chocolate
400 g flour
icing sugar for decoration
piping bag (I bought a lovely vintage style piping bag from Tala for myself the other day and used Nozzle number 2. (Find it on Amazon)
Let's get started:
Mix butter and sugar till creamy. Add eggs and melted dark chocolate. Slowly add flour and milk chocolate pieces until combined. Roll dough in cling film and pop in the fridge for at least 1 h.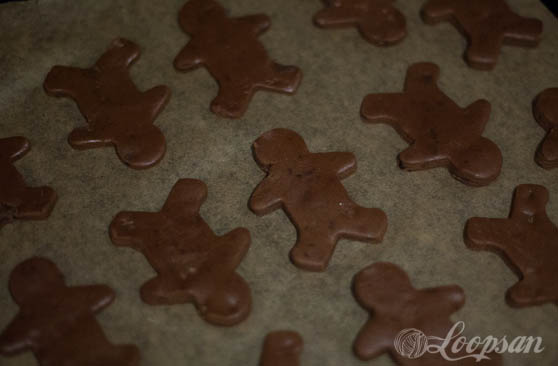 Preheat for oven to 180 C ( or your favourite biscuit baking temperature, every oven is different) roll the dough out on a floured surface and cut your man. Pop them in the oven for about 10-12 minutes.
And let them cool on a rack.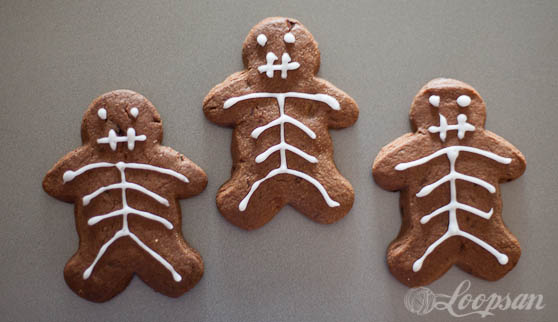 Mix up the icing and turn your gingerbread man into a gingerbread man skeleton :). I'm sure that there are even better ways to decorate the gingerbread man so I'm always on the lookout for more ideas. Or tips and tricks on how I could improve my piping skills as I still think it looks like it's being done by a child and not an adult ;) But I don't care as long they're tasty *hihi*
Happy Baking!
Stay updated and receive exclusive discount codes in your email inbox


Happy Crocheting!