With Christmas more or less already around it's about time I post some Christmas biscuit recipes. Even though I thought at the beginning of this year that I'm going to be baking loads and loads this year, this didn't really happen. Primarily due to the fact that with the house being a construction zone I didn't really want to bake some with added plaster-dust ;) However this means that all of my baking for this year is super-quick and easy, which is an added bonus :)
Cinnamon Star Biscuit Recipe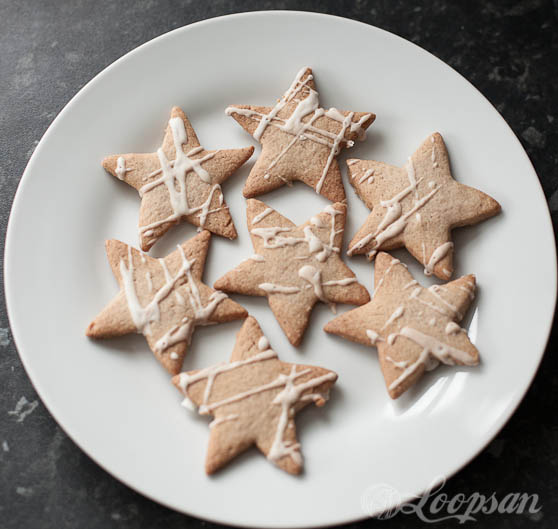 You'll need:
100 g butter
100 g caster sugar
1 egg
200 g self-raising flour
2 tea spoons cinnamon
star shaped cookie cutter
and for the icing:
2 table spoon icing sugar
1/2 tea spoon cinnamon
couple of drops of lemon juice
Let's get started:
cream butter and caster sugar
add egg, flour and cinnamon and mix until you've got a firm dough
wrap the dough into cling film and pop it in the fridge for at least 1 h
Pre-heat your oven to 160 C (or whatever temperature you usually bake biscuits at, every oven is different)
Roll out your dough on a floured surface and cut your stars out.
Pop them in the oven for about 10 minutes or until the outside is slightly brown.
Cool them down on a rack
mix icing sugar and cinnamon, add lemon juice drop by drop until you've got runny icing, which can be sprinkled over the biscuits
EAT them :)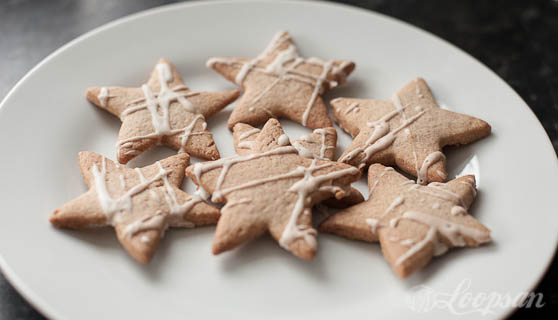 Have a wonderful Christmas and Happy Baking!