Love is in the Christmas air :) Hope you're all in Christmas spirits already and got your tree up and decorated. This year it's actually the first ever time that I've got a proper Christmas tree. However I needed to wait till last weekend to put it up in our newly decorated living room. And with never having owned a Christmas tree comes along another problem. I needed some decoration, so it was pretty clear to me what I was going to put up on it: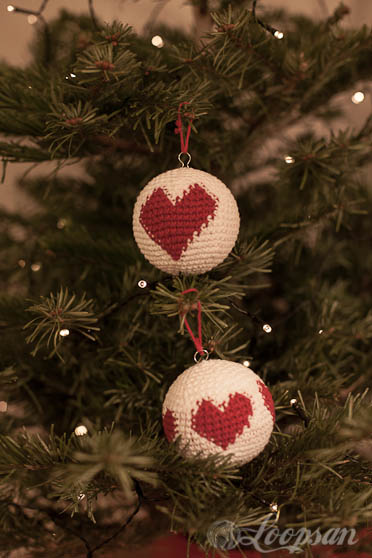 Ta-da some baubles, which fit my Heart Christmas Stocking :) You might think that the baubles do look a bit big. Well they are, as I made them before we bought the tree and it ended up a little bit smaller than we were planning on going for. The baubles are actually about tennis-ball size, which is perfect for a bigger tree (so I'm sure that our tree is just going to grow into them :)). I had two different ideas in my head and couldn't really decide on which one I prefer more so I just made them both. One with 4 smaller hearts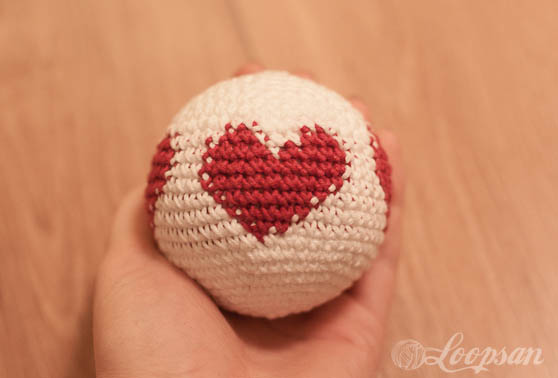 And another one with 2 slightly bigger hearts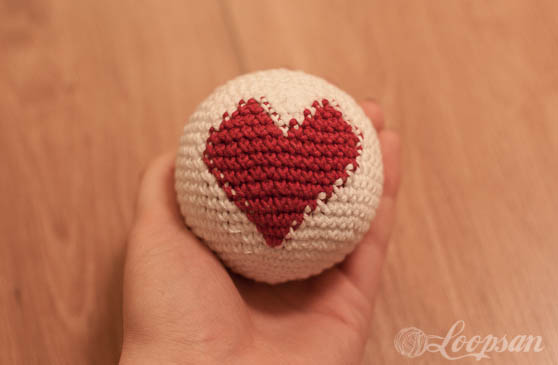 But I think they do look cute together, don't you think?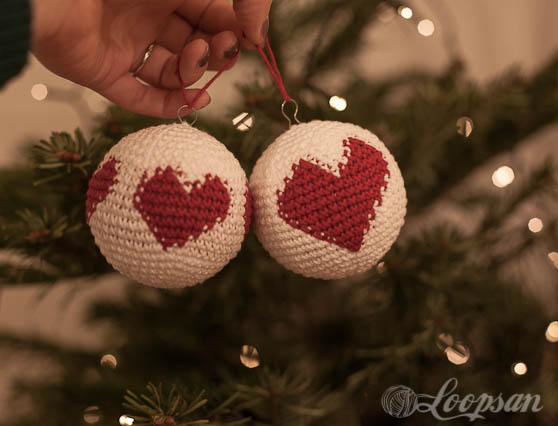 If I inspired you now to make some baubles yourself you can find the pattern on ravelry and LoveCrafts.
Stay updated and receive exclusive discount codes in your email inbox


Happy Crocheting!