I received some happy mail again :) And this time it was a very very happy mail. It actually felt like Birthday and Christmas together.
The latest issue of Inside Crochet came through my little letterbox on Friday and I couldn't believe it when I saw the cover: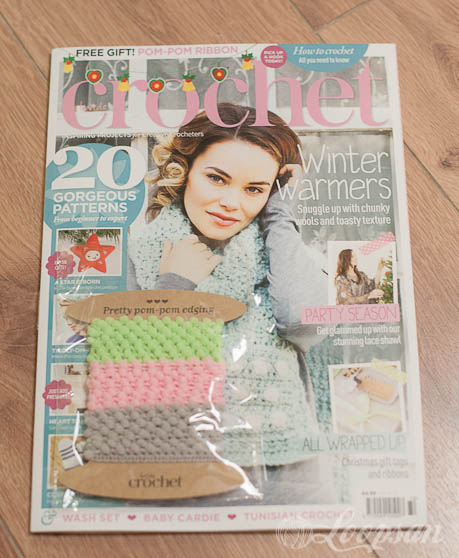 This month's front cover feature is my chunky scarf :)
I was jumping up and down with joy especially as my second pattern in this issue, the Heart Christmas stocking, is featured on the front cover as well! (even though slightly hidden by the pretty pom-pom edging in this month's issue).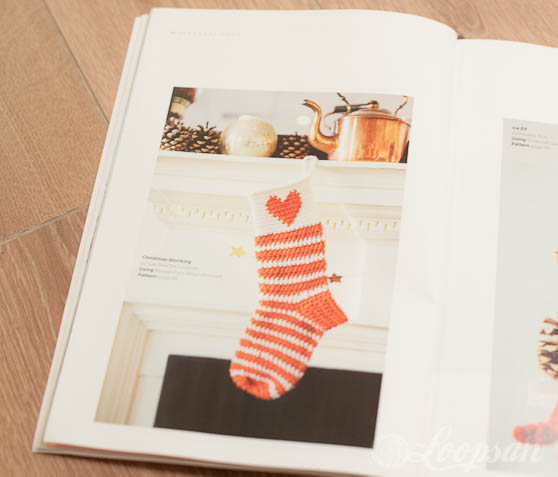 If you read my post about my pattern in last month's Inside Crochet you might now understand why I also got very excited. My stocking was the main feature on the next issue preview page. So I obviously knew that this pattern will be released in this month's issue.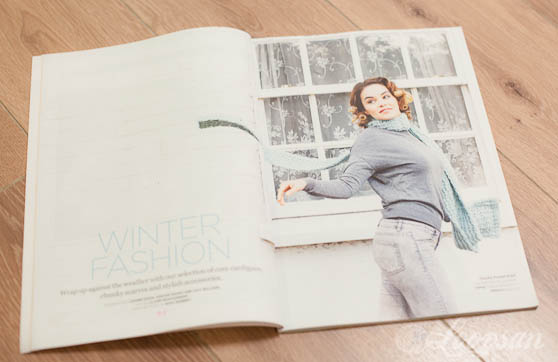 However I was actually not expecting to find my scarf already in the issue, nor to be cover super star. As usual the photography is just stunning. I wish I would look like this when showing off my crochet makes!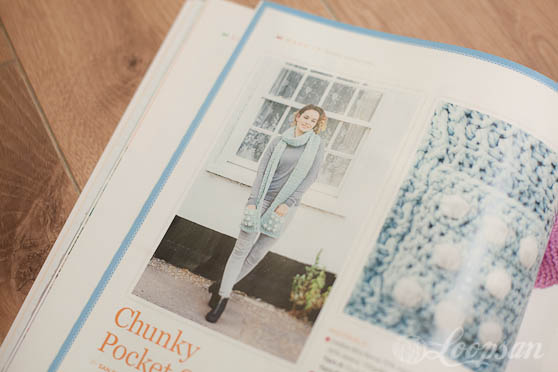 The Chunky Pocket Scarf is the ideal thing to keep you warm during those cold winter days. I loved working with the really lovely Debbie Bliss Roma yarn.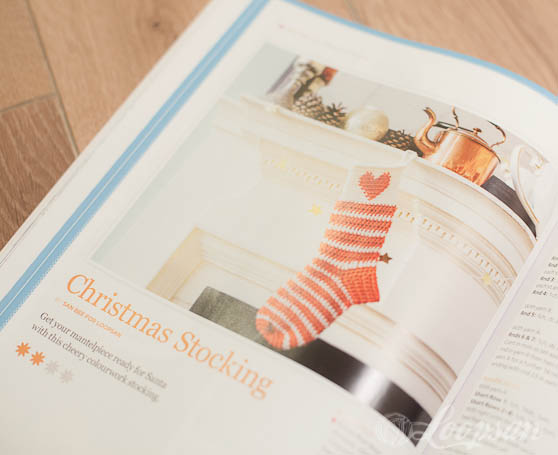 While the Christmas Stocking is made in Rowan Pure Wool Worsted a really good superwash all-rounder yarn. I can't wait to start hiding presents in the stocking and showing it off on my new fireplace, which will be hopefully finished by the time Christmas comes around :)
Hope you enjoy this month's issue as much as I do! I collected another Tunisian project on my never-ending to-do list so hopefully, I'll be able to make something else for myself over the Christmas break.
Have a lovely week
Stay updated and receive exclusive discount codes in your email inbox


Happy Crocheting!