Long time no see. At least it feels like it. My last blog post is already more than 2 weeks old and time still seems to be passing by like nothing. This weekend I managed to get all of the last remaining commissions for this year out of the way, which means that from now on I'll be only working to my self-imposed deadlines! Yeah! So maybe by the end of the year, I managed to get my pile of WIPs out of the way (or more realistically reduce it down a bit).
I don't know if it's the same for you but none of this year's projects actually ended up being used by me. I really enjoy giving away my makes but now it was time to make something for myself :)
As soon as I read through the latest Inside Crochet the Cosy Pom-Pom Slippers caught my eye and after seeing loads of pictures popping up on Instagram I really wanted to make myself a pair.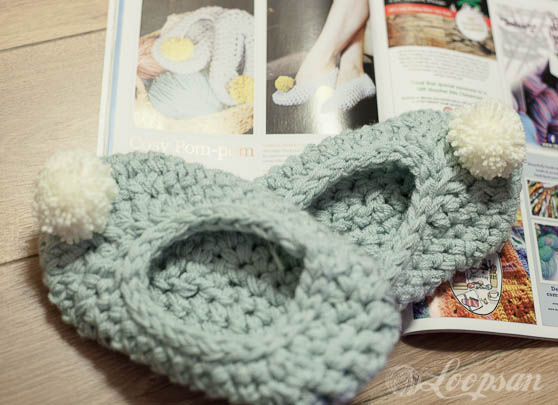 And I managed to do that! However, before starting I had two slight problems:
no fab big in my yarn stash or any other super chunky yarn (buuhhh!) and I wanted to do them instantly
I've got monster feet no I needed them in size 8 and the pattern only goes up to size 7
Well but luckily they were only slight problems :)
I solved the yarn issue withholding 4 strands of Special DK in the lovely new colour way duck egg together. And the upsizing was done with a 12 mm hook.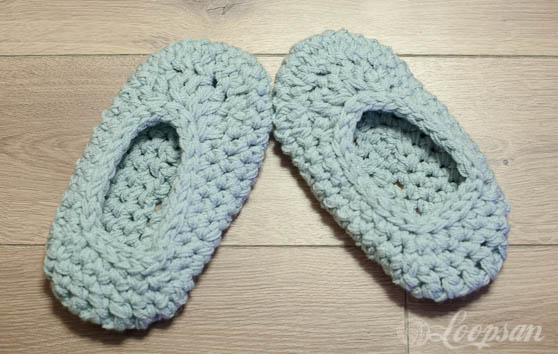 I still can't believe how quickly they worked up and they do make a lovely Christmas present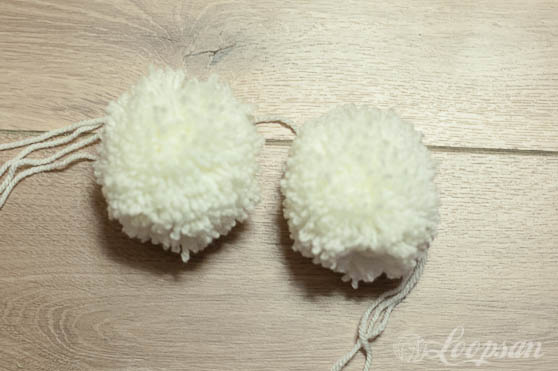 Lovely lovely Pom-Poms :)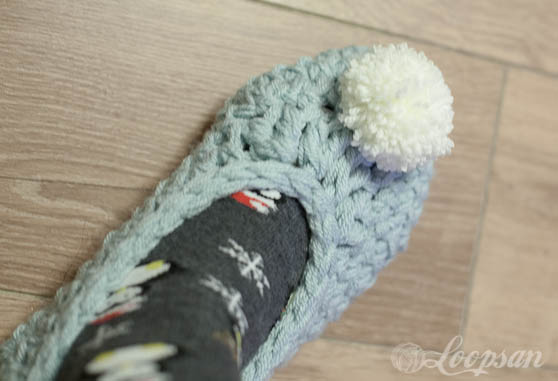 And ta-da they do fit perfectly :) The 4-strands way of working gives them a very interesting structure.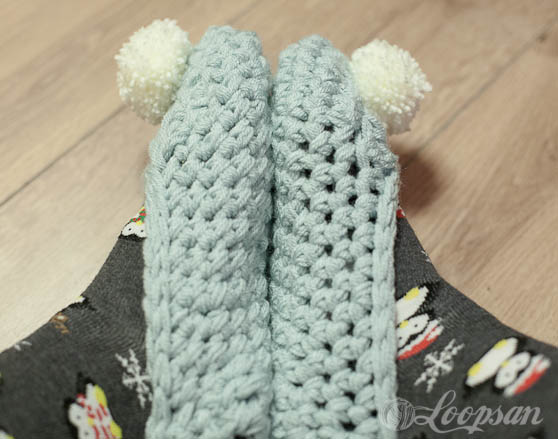 And from the side they make my monster-feet even look tiny ;) I enjoyed making them so much that I added super chunky yarn already onto my shopping list. Think of all the possibilities!
Have a lovely weekend!
Stay updated and receive exclusive discount codes in your email inbox


Happy Crocheting!