Hope you had a lovely Christmas break! I really enjoyed the last couple of days with no alarm clock telling me to get up in the morning and just have some relaxing time around my loved ones :) Obviously, I put some crochet under my Christmas tree and now after it's been gifted I'm allowed to finally show it off.
As soon as I had the last edition of the Inside Crochet pattern compilation in my hands I knew that I needed to make this ultra-cute paper doll cardigan. To be honest it actually caught my eye the first time I saw it in Inside Crochet, then ended up on my VERY long (most likely too long) list of projects I want to do and when I saw it again I was reminded that it would make a perfect Christmas present.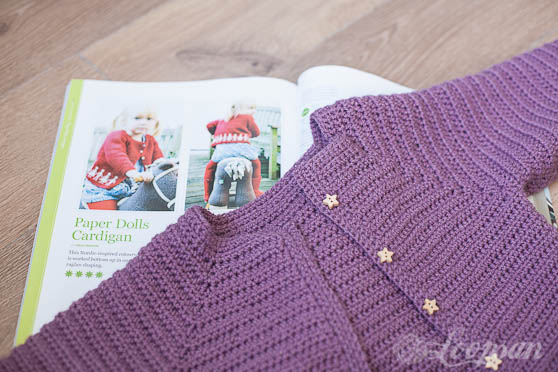 I changed the yarn, which involved a bit of a pattern adjustment. This was primarily due to the fact that the new owner's mum prefers easy to care for items and also I didn't have any 4ply yarn in my stash.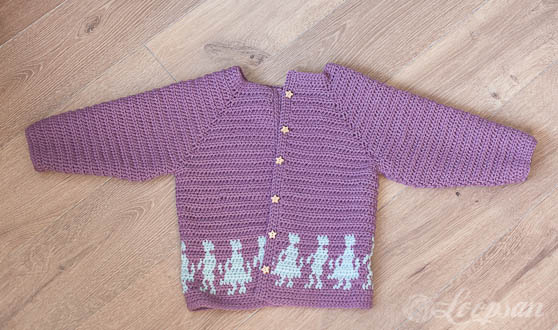 I ended up using Stylecraft Special DK in grape and duck egg for the cardigan and a 4 mm hook. Besides playing a bit with the sizing I also adjusted the overall length of the cardigan to make it more of a universal item to be worn also over some jeans.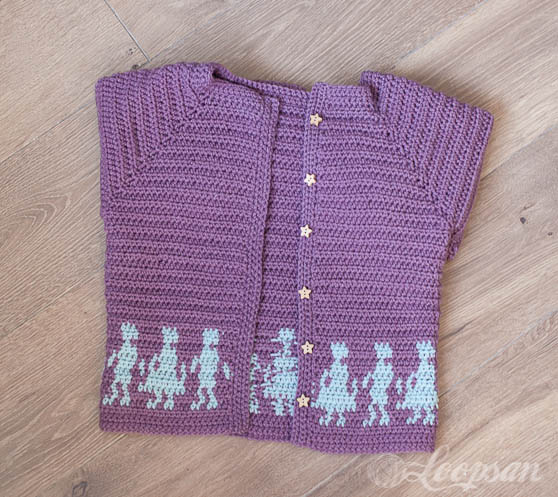 I even managed to find my button box in one of our moving boxes :) So wooden star buttons it was.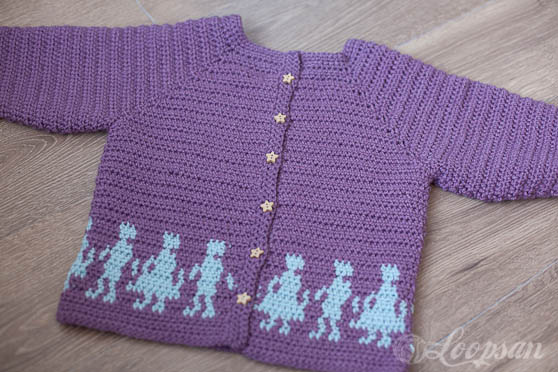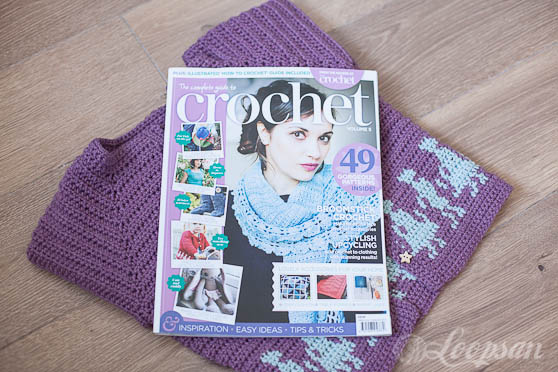 The cardigan was well received by its new owner. I'm actually pretty jealous that I'm not a 2 year old anymore who can get away with wearing paper doll cardigans! ;)
Stay updated and receive exclusive discount codes in your email inbox


Happy Crocheting!