First of all a HAPPY NEW YEAR! Hope you had an awesome start into 2016 and that 2016 will be much better than 2015 was.
It's about time that I look back on what happened in my crochet world in 2015. To be honest during the whole of last year I felt that I didn't get anything done. Too many ideas in my head and not enough time to actually do something ended up in me feeling like I was running after something constantly. I also had a very short attention span when it came to (big) projects, which resulted in them being started but never finished and my WIP basket growing more and more (I'm not talking just about my Sophie's Universe here). I did loads of solid granny squares but haven't really found a project for them which I'm happy with: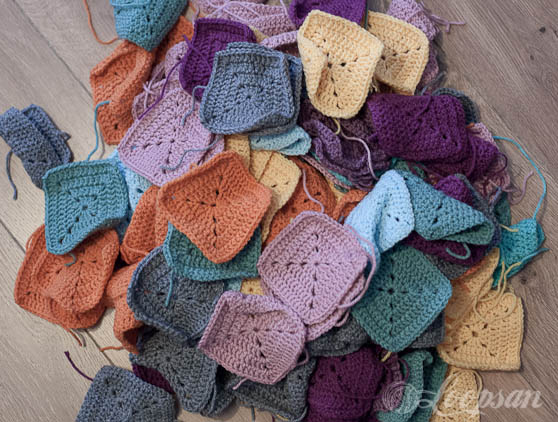 However looking back on what I actually got done in 2015, it's actually more than I thought I would have done :)
2015 was the year of Inside Crochet for me. In total, I had 8 patterns published this year. This means that in more than 50% of all the Inside Crochet issues this year you could find one of my patterns. Two of them were bigger blankets, so this might actually be one of the reasons why I felt like I hardly did get anything done ;)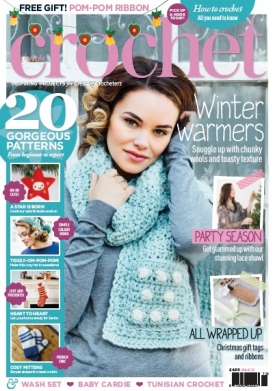 My biggest crochet achievement last year was actually the last Inside Crochet of the year in which I found 2! of my patterns on the cover. This also meant that I could tick off the "I want the cover model to be wearing one of my makes" of my list of things that I would like to achieve at some point in my life.
So what's planned for 2016:
write up all the patterns, which are waiting in my pattern booklet, some of them have been waiting to finally be published for over 2 years like this little fellow Mitch the mole: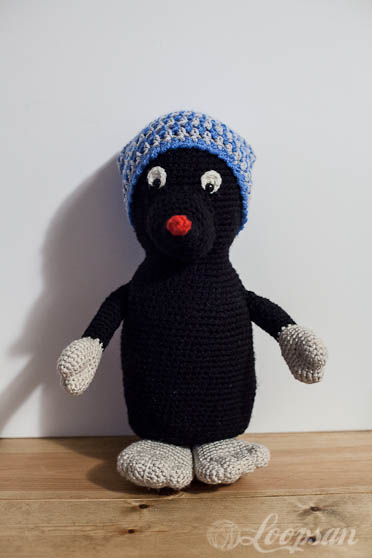 Yes, you're reading right this picture of Mitch- the prototype is already 2 years old. He has been fully tested, I just haven't put the pattern in the final layout and taken the final pictures. I hope however to get him finally published in January
finishing all my current WIP off in 2016 (no deadlines involved) as you can see in the picture those are loads of blankets. When I sorted through my craft room the other day I found a total of 16! blankets, which I started in 2015. I might try and see if I can sell a couple of them to add some funds into my wedding/honeymoon piggy bank.
Design more garments for both adults and children
Do more baking, as I now finally got a kitchen where I can do it properly
Enjoy life more in general and stop trying to run after too many deadlines
What are your craft-related resolutions for 2016?
Stay updated and receive exclusive discount codes in your email inbox


Happy Crocheting!