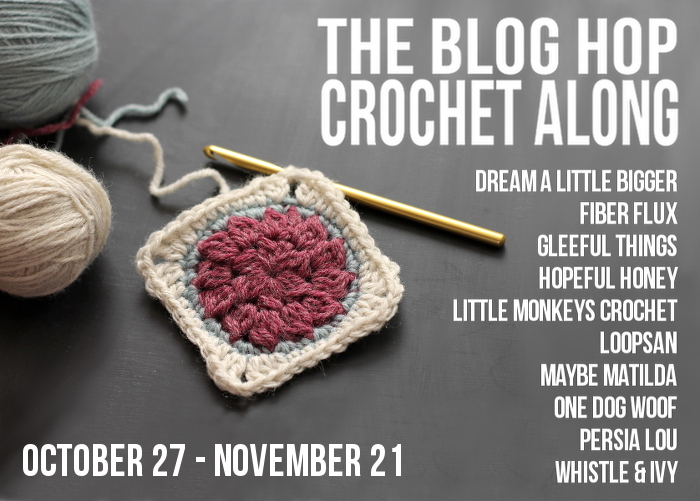 I am so excited to finally be able to talk about one of the projects I've been working on quietly in the last couple of weeks.
Starting from tomorrow, I'll be part of another new Crochet Along! Another Crochet Along you might think but this time I'll be teaming up with nine awesome bloggers and contributing two of my very own patterns :)
So this is how the Crochet Along is going to work:
Every weekday (Monday-Friday) a new pattern will be posted on one of our ten blogs
Share your progress and post photos of your squares in our facebook group.
At the end you'll have twenty 12" squares easy to be pieced together into a beautiful afghan ready for Christmas
We will be hosting a fabulous giveaway starting November 21. You could win Lion Brand yarn to make your own afghan, $100 CASH money, OR our COMPLETED AFGHAN! That's right, lovely Alexis from Persia Lou is going to be piecing all of our squares together and shipping it out to one very lucky winner. :)
Sounds like fun, right? Here's what to do:
Bookmark or pin this page so you don't lose it! At the end of the post you will find links to all of the crochet patterns that will be updated as the new posts are published.
Join our facebook group! We can't wait to see your squares and finished afghans! It will be a great place to get feedback or help, chat with our fabulous bloggers, and get to know other crocheters.
Spread the love! We would love if you wanted to invite friends to crochet along with us! If you'd like to add a button to your blog or website you can grab this one here:
And this is a quick preview of the squares, which will be coming along your way in the next couple of days:
You can find links to all the patterns at the end of this post, which will be updated daily!
I'm looking forward to see how your squares turn out. So feel free to follow us along and enjoy the fun :)
And don't forget to follow me on bloglovin to stay updated on what's happening here :)
Stay updated and receive exclusive discount codes in your email inbox


Happy Crocheting!