I'm joining a CAL. CAL is short for Crochet ALong, for anyone who doesn't know what that is. I've got the feeling that 2014 will be the year of CALs. There are so many different ones going on at the moment, mood-blankets, squares, scarves… quite a lot to choose from. I wanted a CAL where I can learn something new, even though I still might end up also joining the whole mood blanket hype. I'm planning to do my own  "Am I in the mood of doing a small granny square today or not?" thing. We'll see if I end of with a blanket at the end of it but it's at least something that is feasible around work ;). Anyways as this is quite an alternative way to join a CAL I wanted to actually properly join one in which I'll be learning new stitches, which I've never done before. It's actually Dedris' fault as she mentioned this CAL group. So now I've said that I'll be participating in this CAL and try to post my results every Tuesday (you see I'm trying to get some sort of blog routine ;)). Anyways for everyone who wants to join it's still not too late to say hello to the Official CCC Social Group on Facebook, they'll get you all the info you need and also post the pattern of the week every weekend.
Week 1 Odyssey
The pattern of the week one is the Odyssey square by Letitia Sherriff.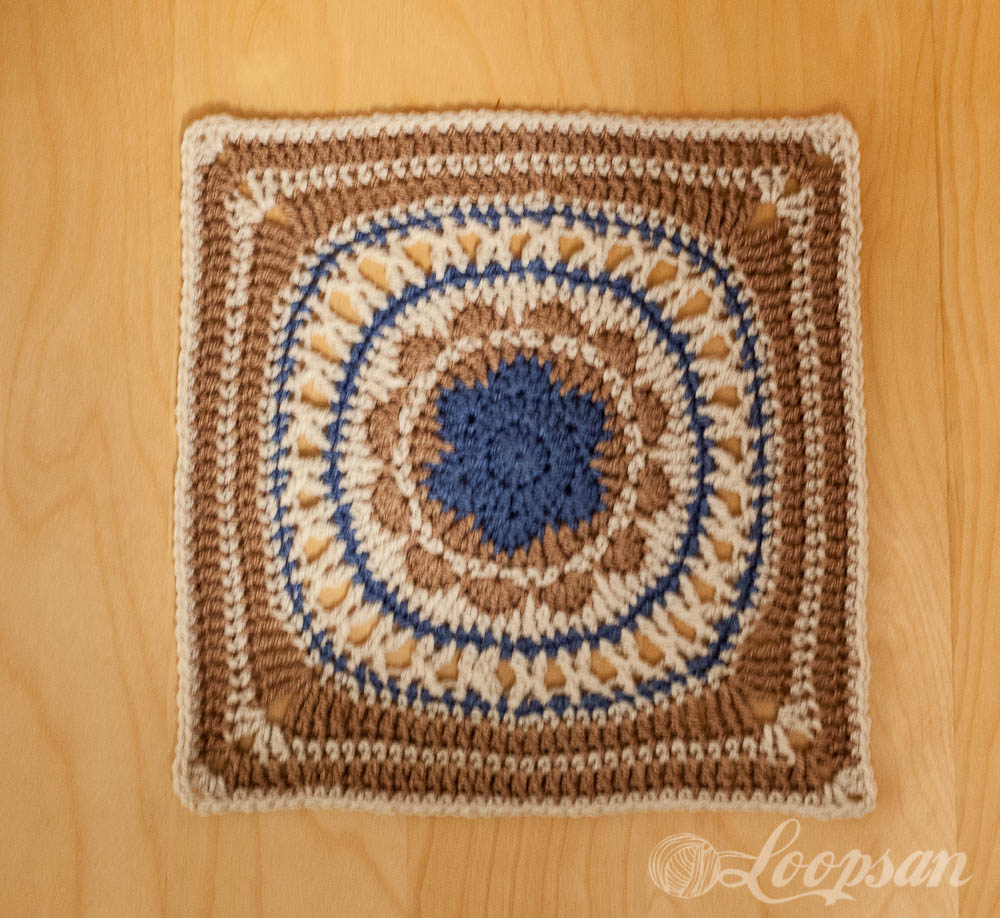 You'll need:
5 mm hook
yarn of your choice ( I used Stylecraft Special DK in denim, mocha and parchment for my square)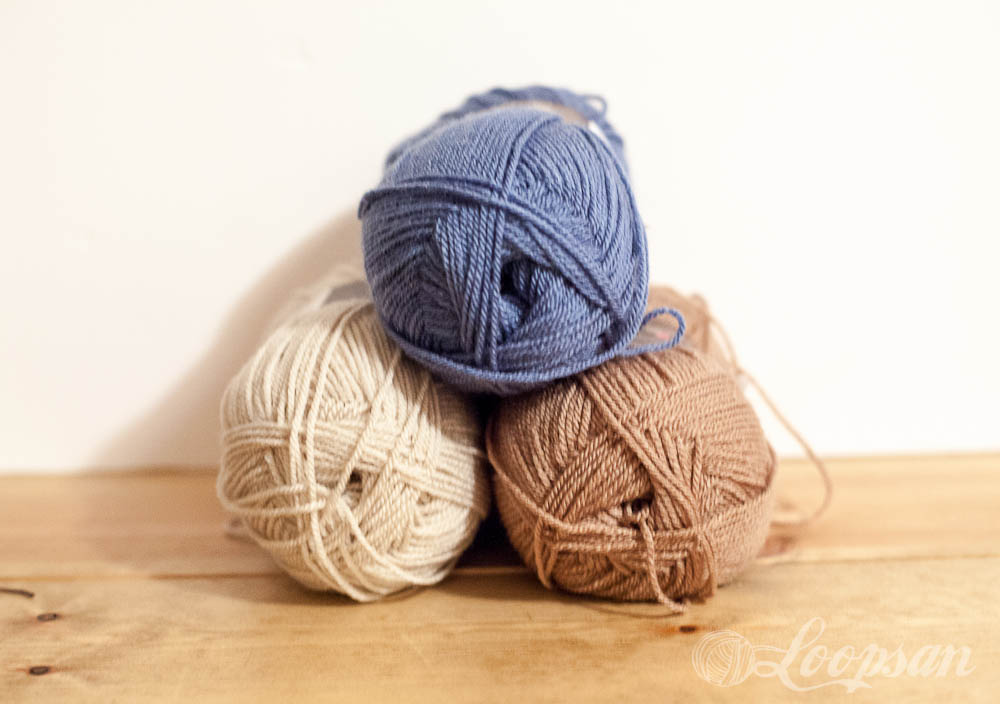 Finished size:
Now that's an interesting one. There is actually a big discussion in the group, which hook size to use and in the end it all depends on which yarn you're using and also how tight you tend to make your stitches. I tend to crochet quite tight, which means that for everything which is supposed to end up as I blanket square I usually go up a hook size. But as long as you stick to the same hook size for every square in this CAL you'll be fine and still end up with a blanket. It just might be a little bit smaller or bigger than someone else's. Mine ended up being 10 by 10 inches.
Note:
This square needs serious blocking, if you don't like to block your squares than I'm sorry this won't be the right square for you. But it looks really nice when its properly blocked :)
If you want to follow my colour palette here is a little list of my colour choices: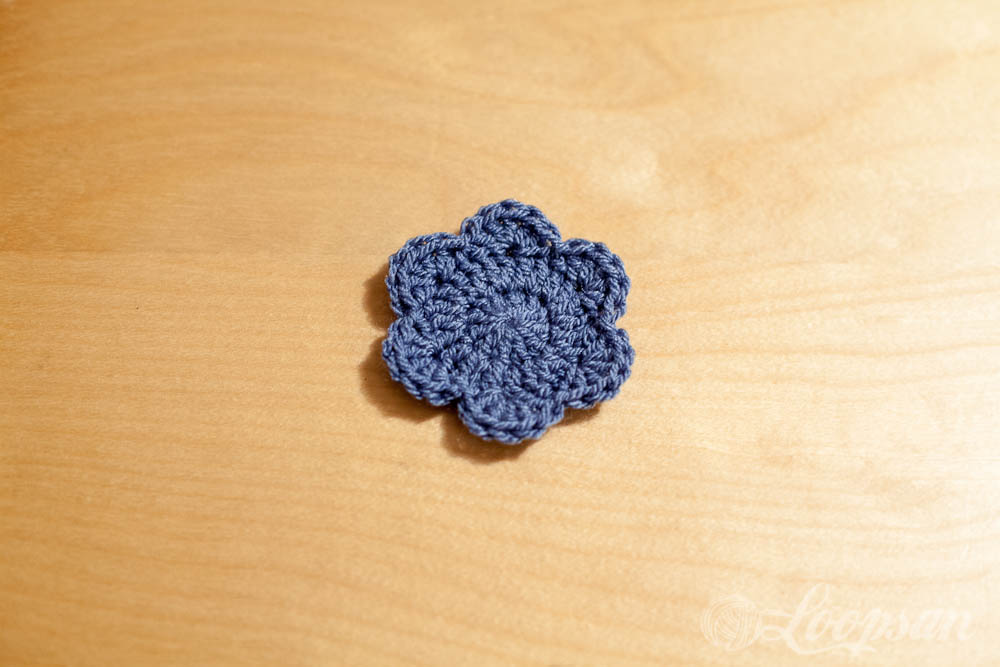 Round 1-3: Denim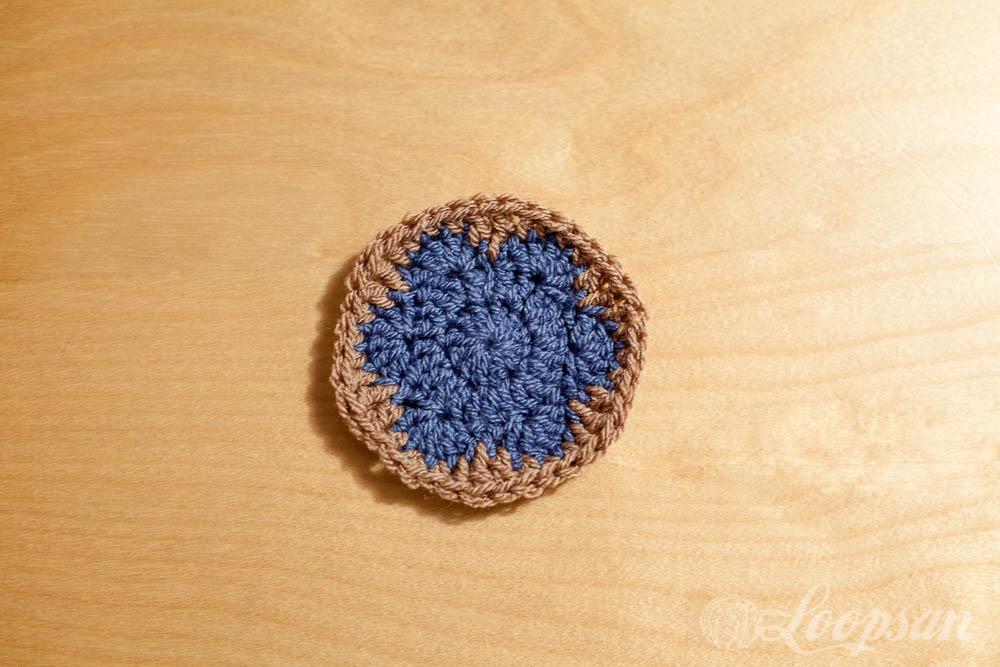 Round 4: Mocha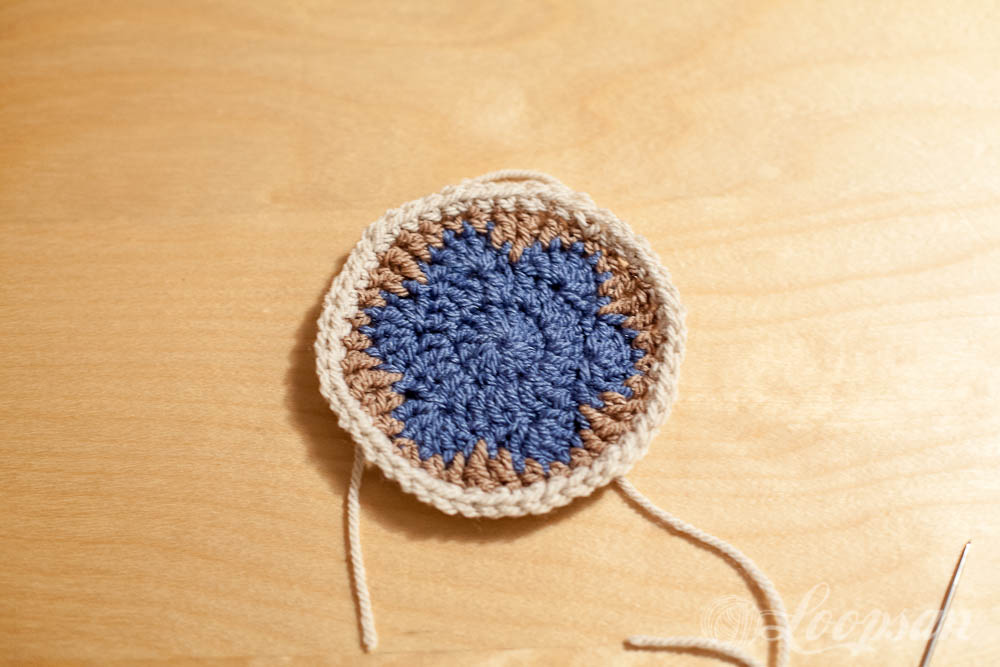 Round 5: Parchment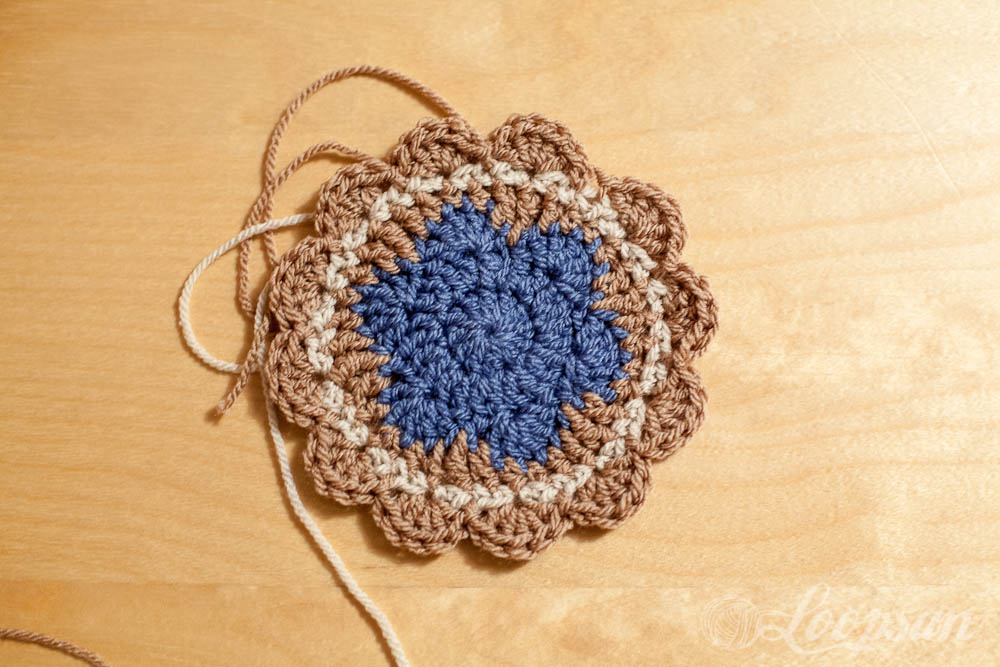 Round 6: Mocha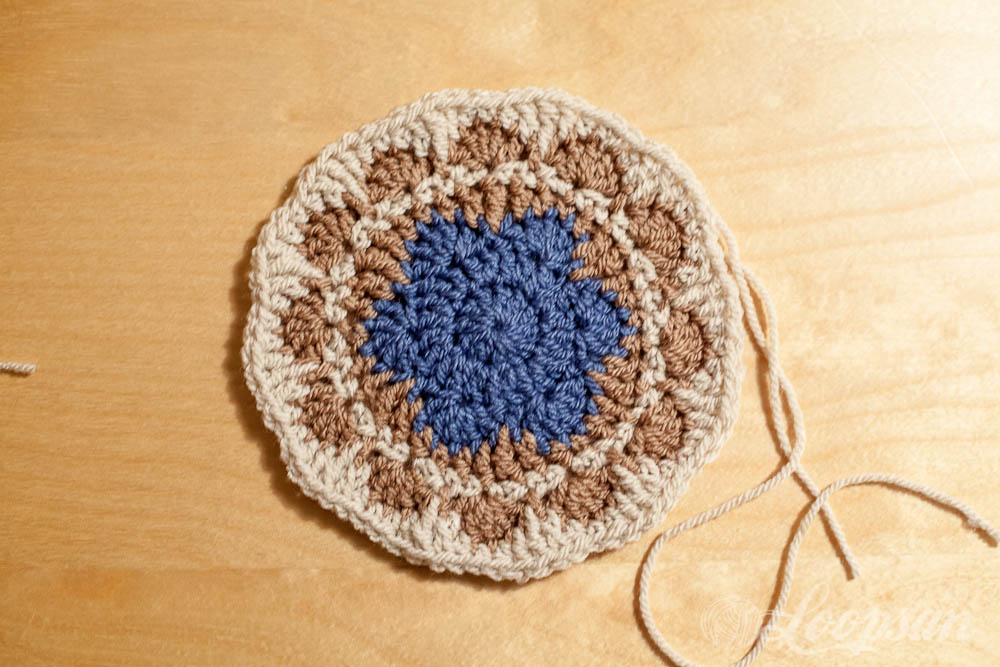 Round 7: Parchment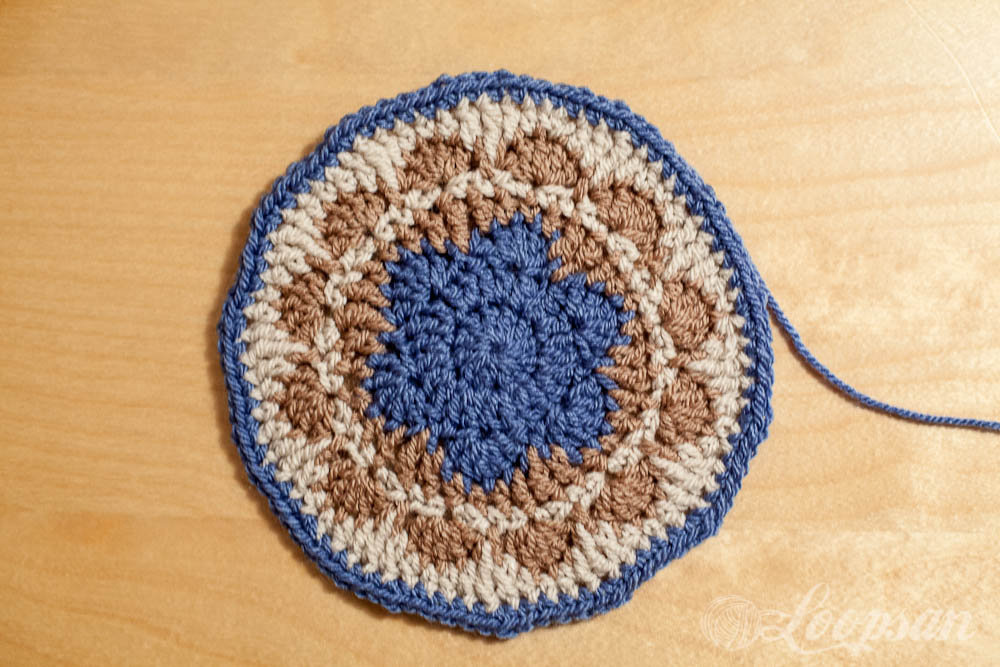 Round 8: Denim (stopping at this point would make a lovely coaster :))
Starting from round 9 the square got wonky but as I said nothing what blocking can't fix ;)
Round 9: Parchment
Round 10: Denim
Round 11: Parchment
Round 12: Mocha
Round 13: Parchment
Round 14: Mocha
Round 15 Parchment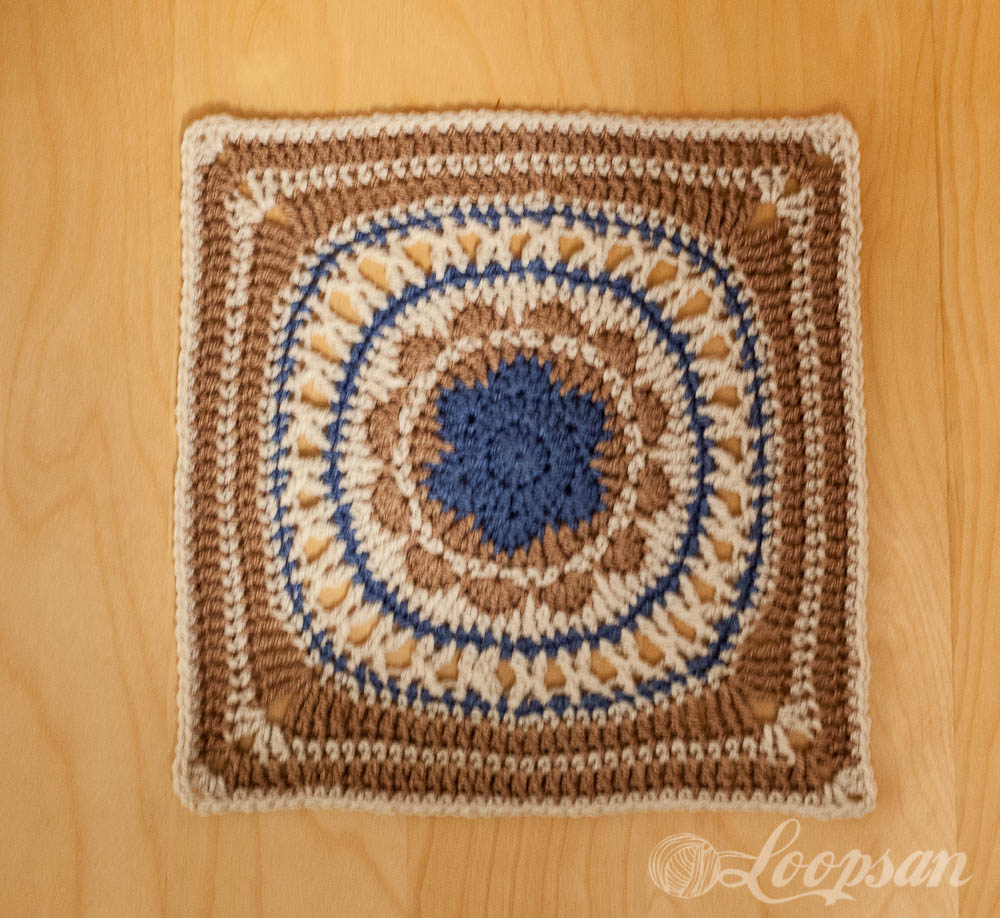 I would love to see how your square turned out so please feel free to link your end result to the CALs Flickr group or post it onto the CAL groups page.
Stay updated and receive exclusive discount codes in your email inbox


Happy Crocheting!