I've been dying for ages to show you what I did for my friend's little one. The only slight problem was that I haven't seen her till now because of the whole festive day's thing.  And I wanted it to make it sort of a surprise.  You should know about me that I'm most likely the worst surprise maker in the whole world. I can come up with an idea make it and then get sooo excited about it that I want to share it now, instantly, not wait till the actual day… I know it's quite bad but it's primarily because I'm sooo excited that I want to see the smile of the recipient that I just can't wait. But I had to be strong for this one. As she is reading my blog there was just no way that I could have posted this before. I must admit that I put some teaser pics on Instagram before but I'm fine on that front as she isn't using Instagram ;). Anyways I was nearly bursting as I had this blanket, for what seems likes centuries, waiting to finally give it to her. And today was finally the day :) And now I'm able to show you her blanket :)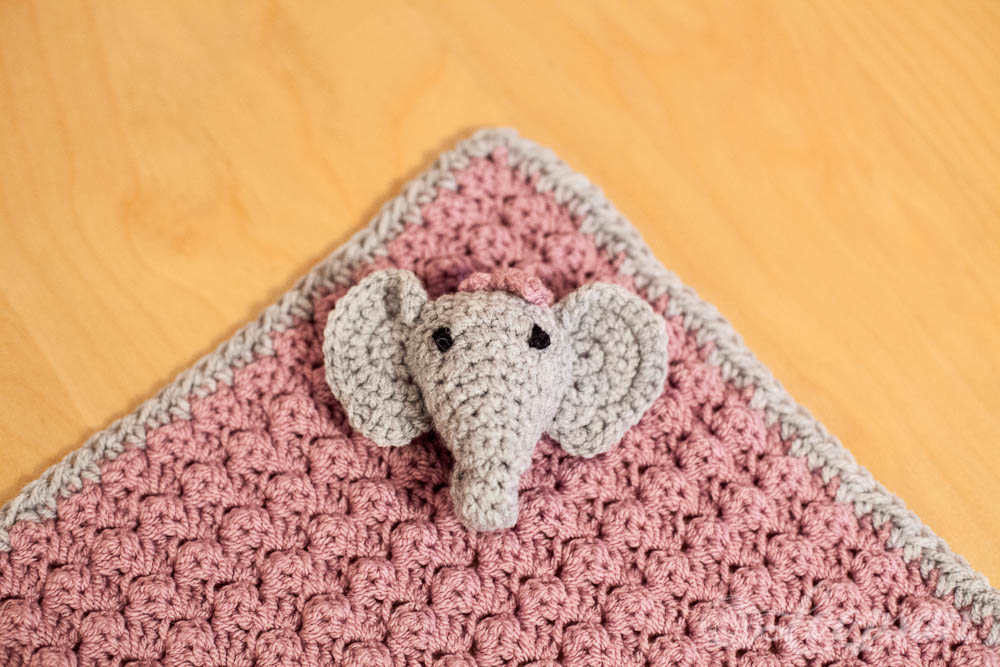 Amelia's New Lovey
The basic of this blanket is Dedris' wonderful Grace lovey pattern, and here the ravelry link if you want to add it to your queue. Dedri states in her pattern that you can get "crazy" with the actual blanket bit and that's what I actually did. Even though I like the simplicity of the original I'm just really into the blanket stitch I used for blankets for my bedroom and livingroom. I ended up making the blanket 21 by 20 clusters as I wanted it to double up as a little blanket for her car seat, which gave the blanket a finished size of 40 by 40 cm.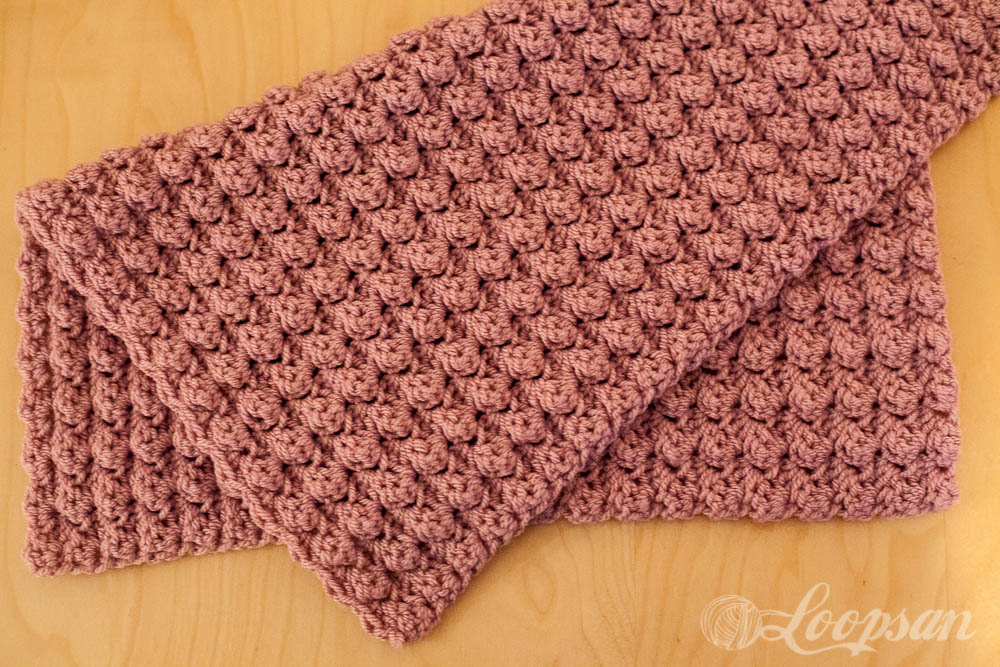 The blanket was made out of stash yarn (Stashbuster yeah!). It's Bonus DK in a rose, grey and beige, which is becoming much softer after washing. But to be honest who doesn't wash a blanket, which they give to a small child?
I bordered the whole blanket with simple half double crochet (half treble crochet, UK term).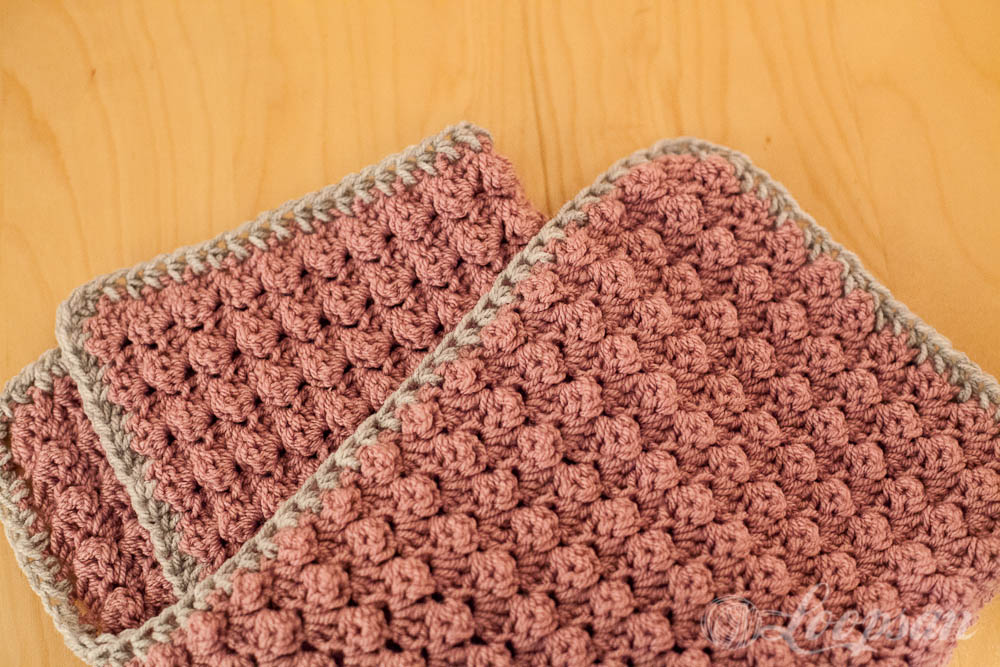 Dedris' pattern for the elephant head was very easy to follow and I loved the fact that it was a join-as-you-go!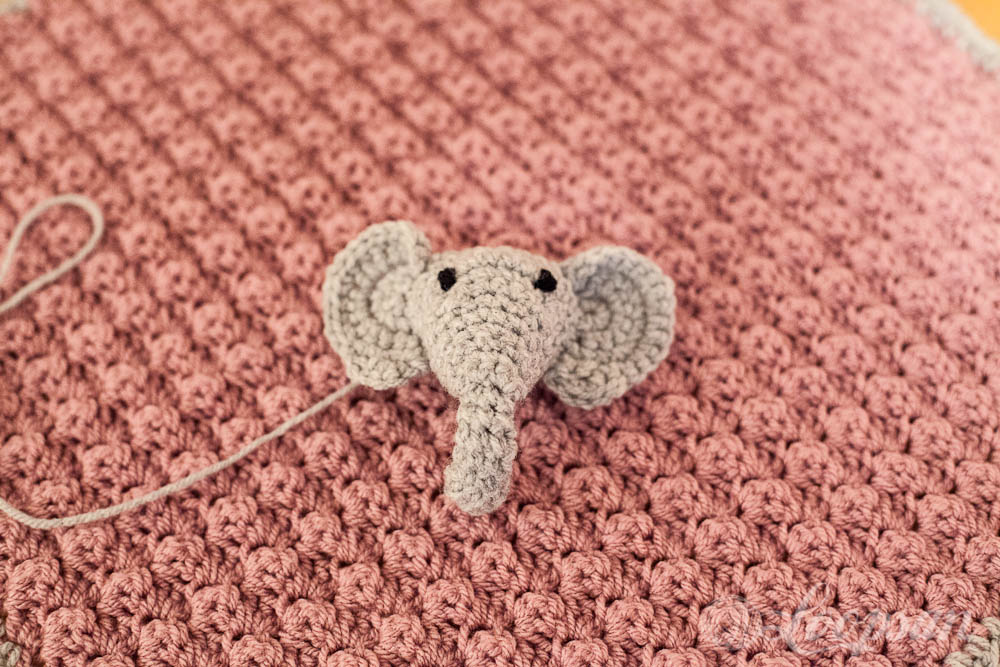 I thought that something was missing on little Grace's head so I attached a little bow to it.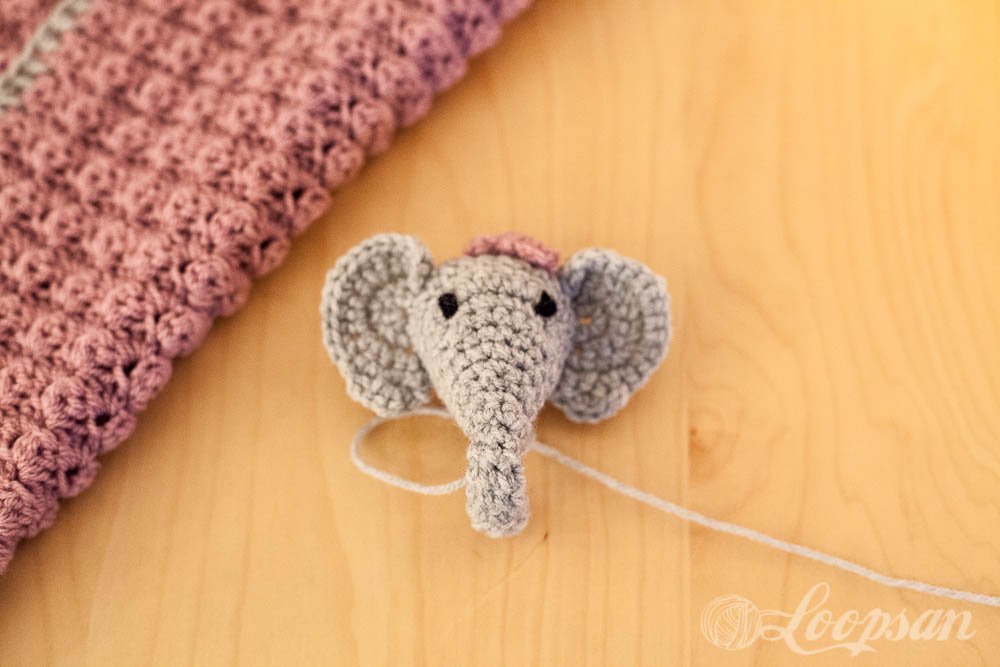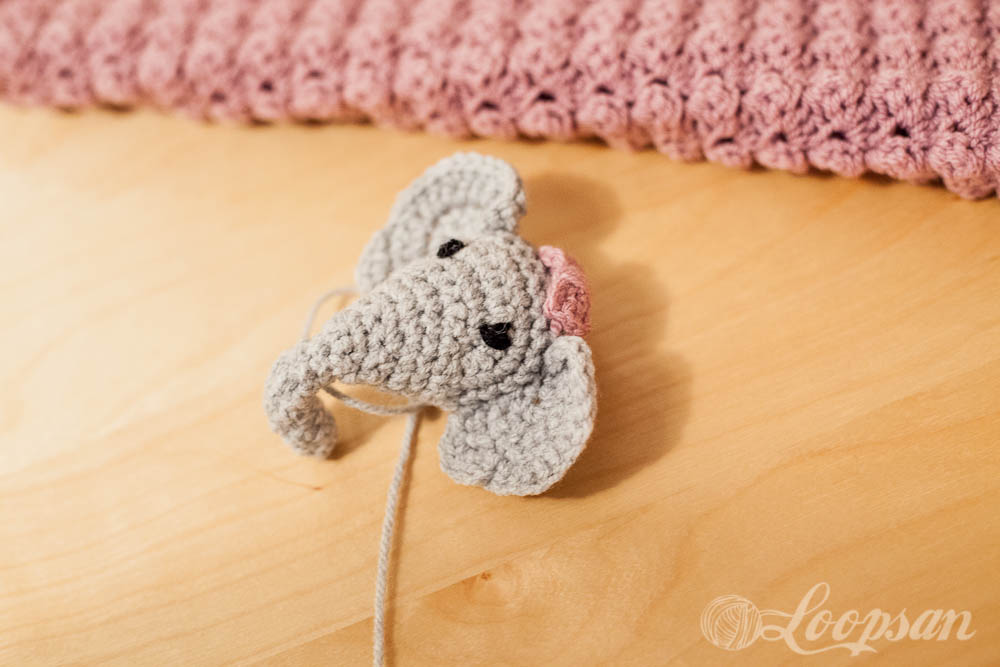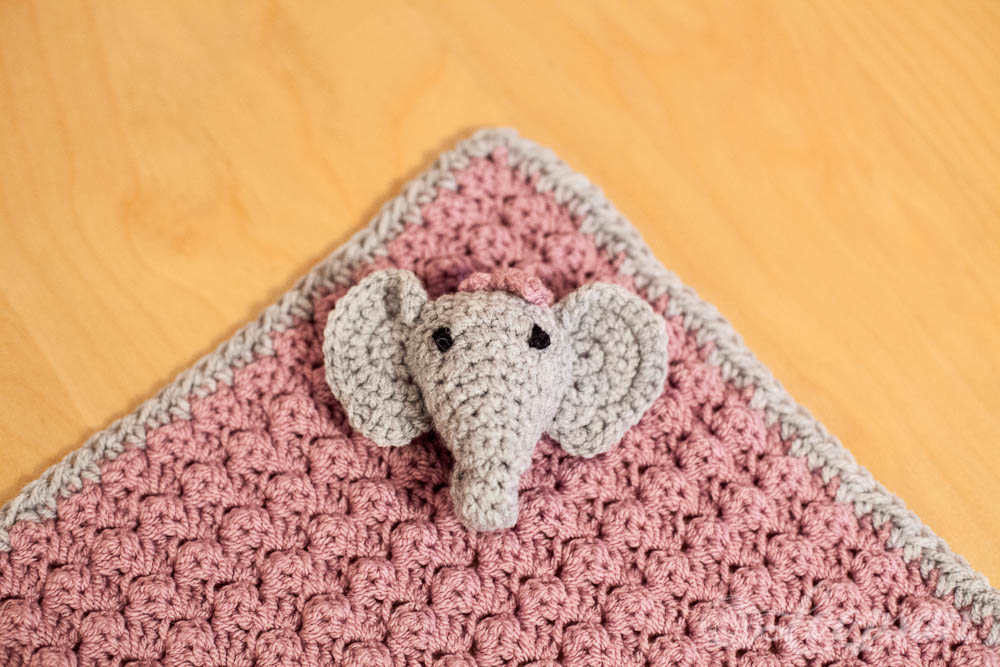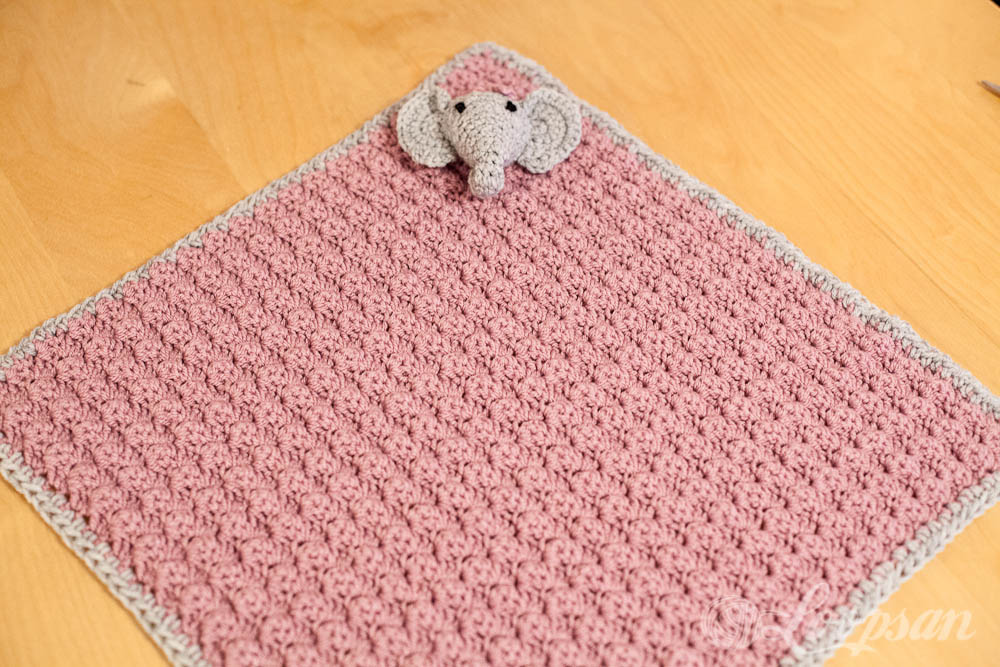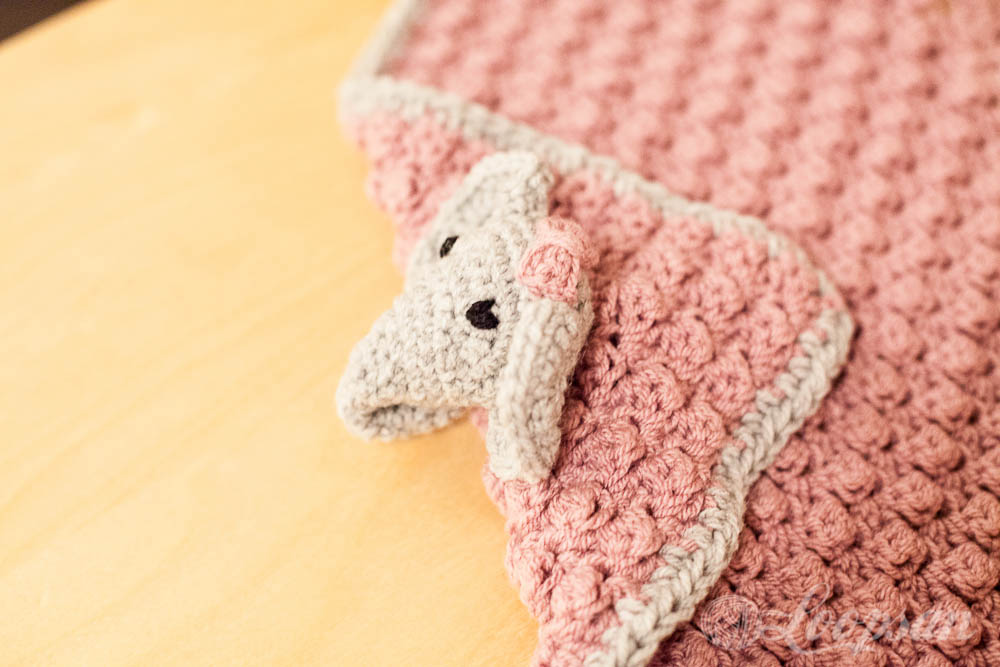 As I wanted to make the blanket especially for Amelia so I crocheted her name and sew it onto the blanket. Free patterns for the alphabet can be found on Moogly.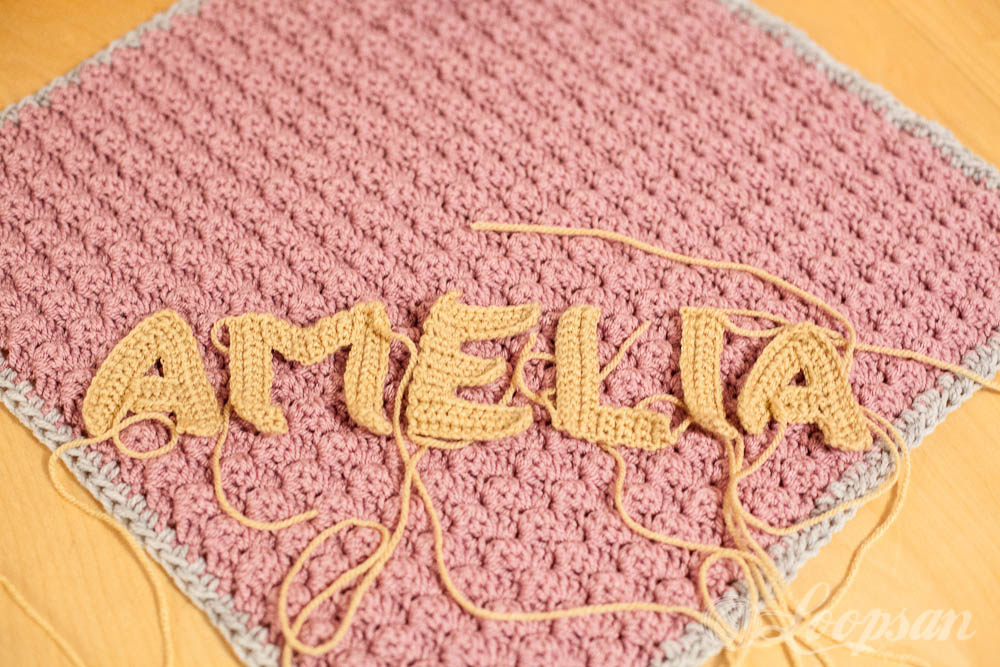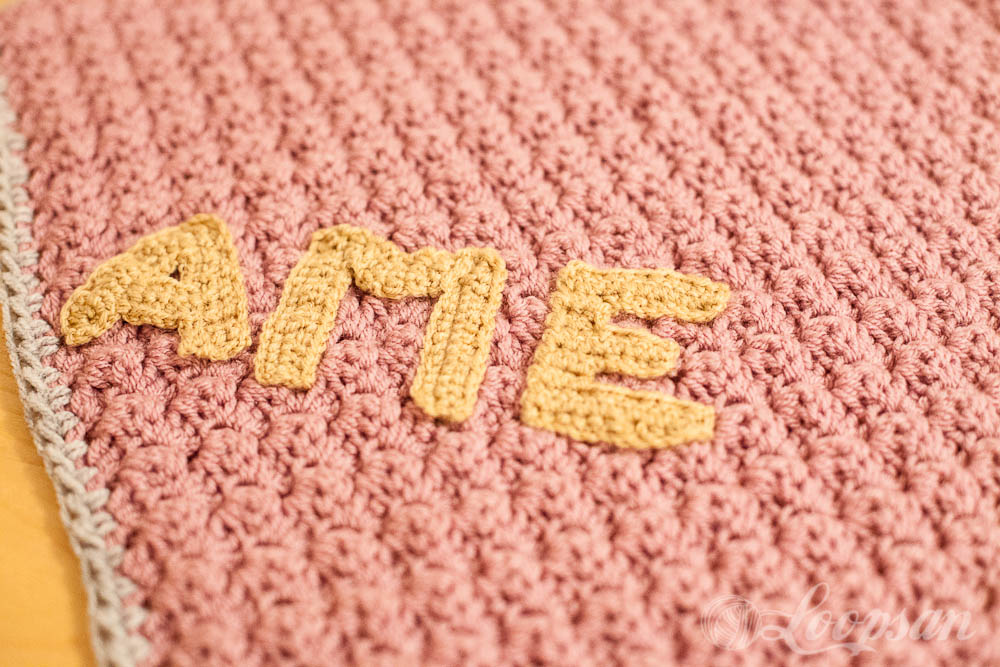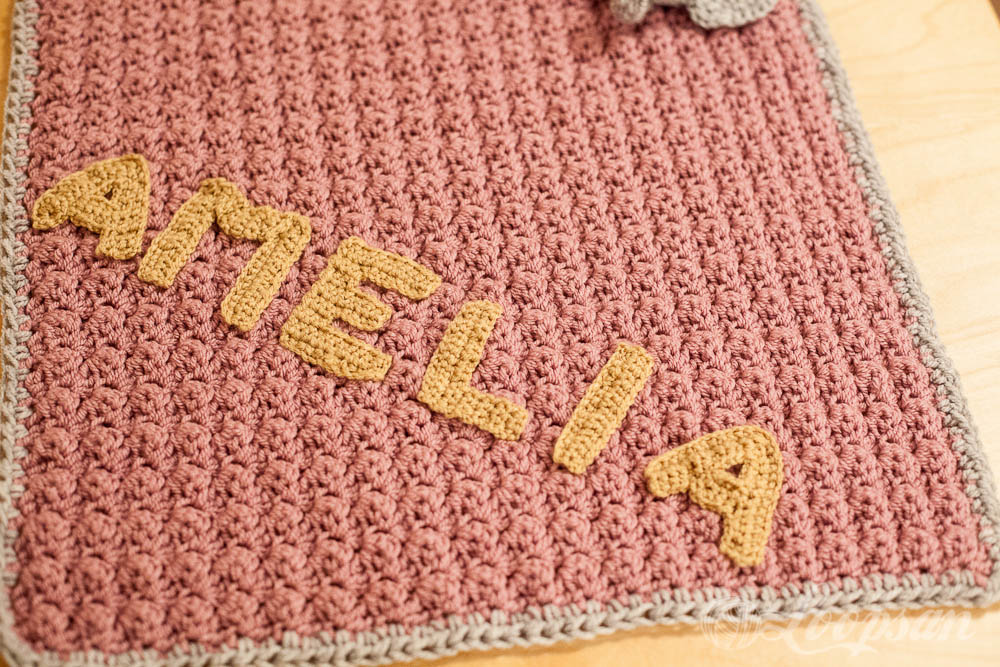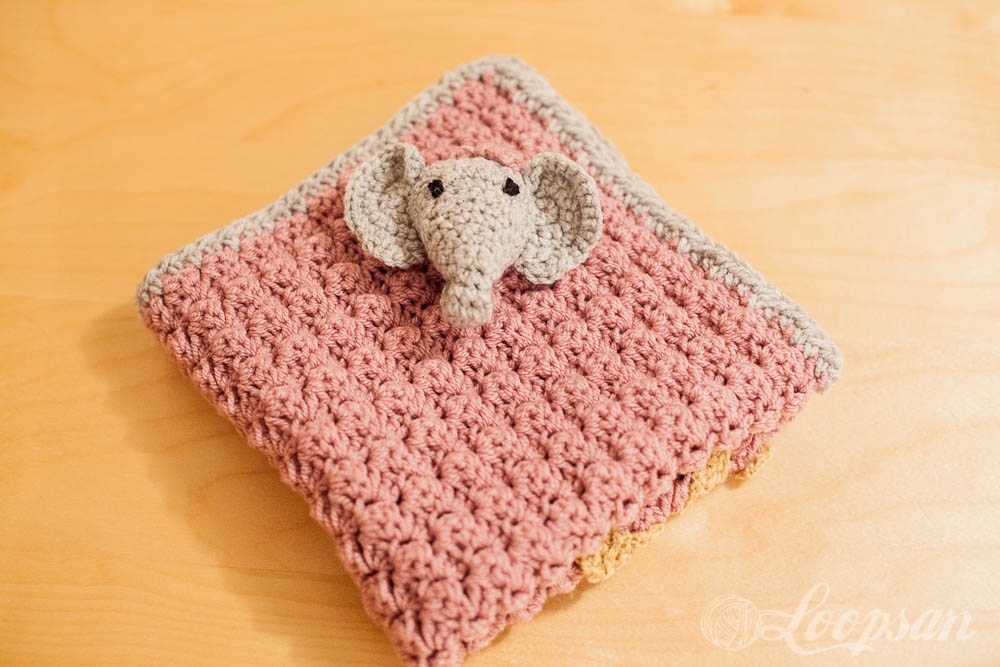 If you like the blanket why not just hop over to Dedris' page to get the pattern. I would love to see a picture of your blanket if I inspired you to make one yourself, so please feel free to post one to my Facebook wall.
Stay updated and receive exclusive discount codes in your email inbox


Happy Crocheting!