Looking through my pictures I realised that there are a couple of projects which I haven't actually talked about on the blog. But luckily it fits now in my series of insights into my bookshelf. This cardigan was actually the reason for me to buy the book "Crochet at Play" and I was even more in love with the finished cardigan than it looked in the book.
Cabled Yoke Cardigan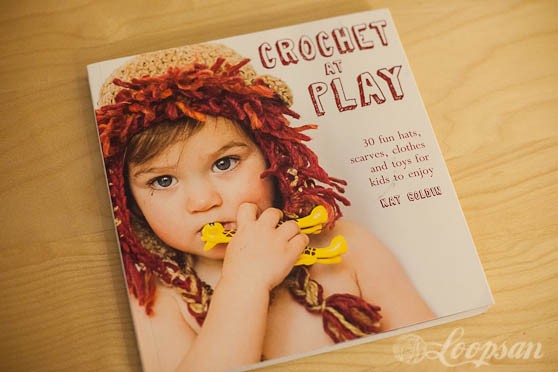 from: Crochet At Play by Kat Goldin (find it on Amazon)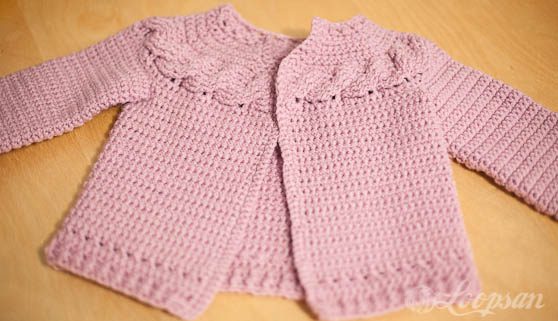 This pattern was the first time that I made a crochet cable! Believe it or not! The original pattern is made in a soft bamboo yarn and I would have loved to make it in bamboo but as I was still a student when I whipped up the pattern at the beginning of this year (yes that's how long it took for me to being written up!) I used an acrylic DK yarn from my stash and a 5 mm hook.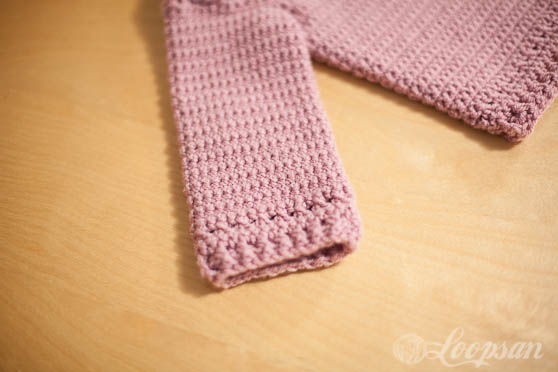 I'm really in love with the detail on this cardigan.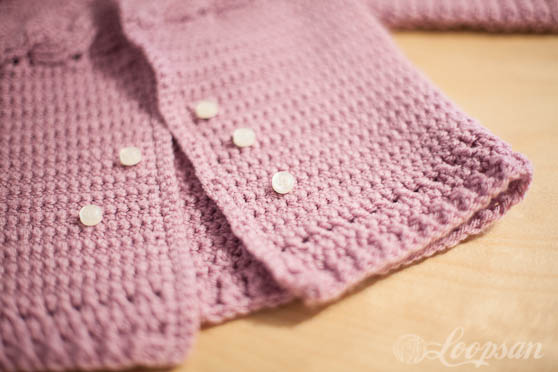 I even managed to find 5 matching buttons in my button collection.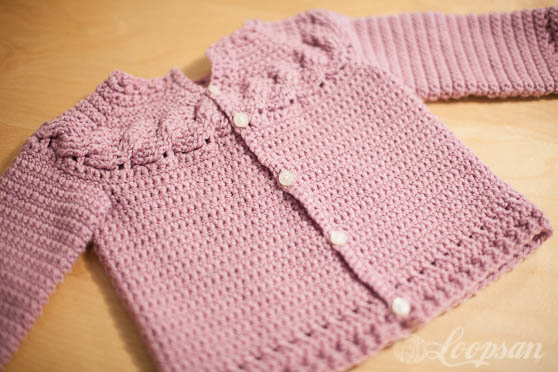 Oh doesn't this look cute! And it looks even cuter on its new owner!
I really enjoyed working on this cardigan and I'm sure I'm going to make another one at some point (maybe this time in lovely bamboo yarn? :)) I just found a small error in row 7 and row 8 for sizes 6-12 months and 1 year but as the overall stitch count is right you can easily figure this typo out.
Besides this lovely cardigan, the book comes with even more lovely patterns, for everyone the beginner crocheter to more challenging patterns for the more experienced one. And I must admit that there are several of the patterns still on my to-do list!
Stay updated and receive exclusive discount codes in your email inbox


Happy Crocheting!


Disclaimer: No-one asked me to write a review about this book and I paid for it with my own hard-earned cash. This post contains affiliate links, which will help to sustain my blog.