I saw today these lovely little ghost cupcakes and wanted to give them a try immediately. The recipe was straightforward even though I did some slight modifications to the original (haha it wouldn't be me when I would actually stick to a recipe which I found ;)), especially with it being in cups, which isn't my cup of tea.
Ghost base (makes 24 lovely ghosties):
175 g butter
3 eggs
250 g self-raising flour
100 g cocoa powder (unsweetened)
1 teaspoon baking powder
½ teaspoon salt
440 g caster sugar
2 teaspoon vanilla extract (mine is with seeds)
375 ml milk
Ghost fluff:
330 g brown caster sugar
120 ml cold water
2 fresh! egg whites
¼ teaspoon cream of tartar
for decoration
something which gives our little ones eyes. I used chocolate covered cereals, mini chocolate drops will do the job as well
Let's get started:
whisk butter and sugar until creamy
add eggs once at a time, add vanilla extract
mix dry ingredients (flour, cocoa, baking powder and salt) and sieve them
Alternately add dry ingredients and milk
Fill it into cupcake cases and BAKE :)
(I baked mine for 25 min at 180°C but every oven is different and mine seems to not properly heat up anymore so better check them earlier!)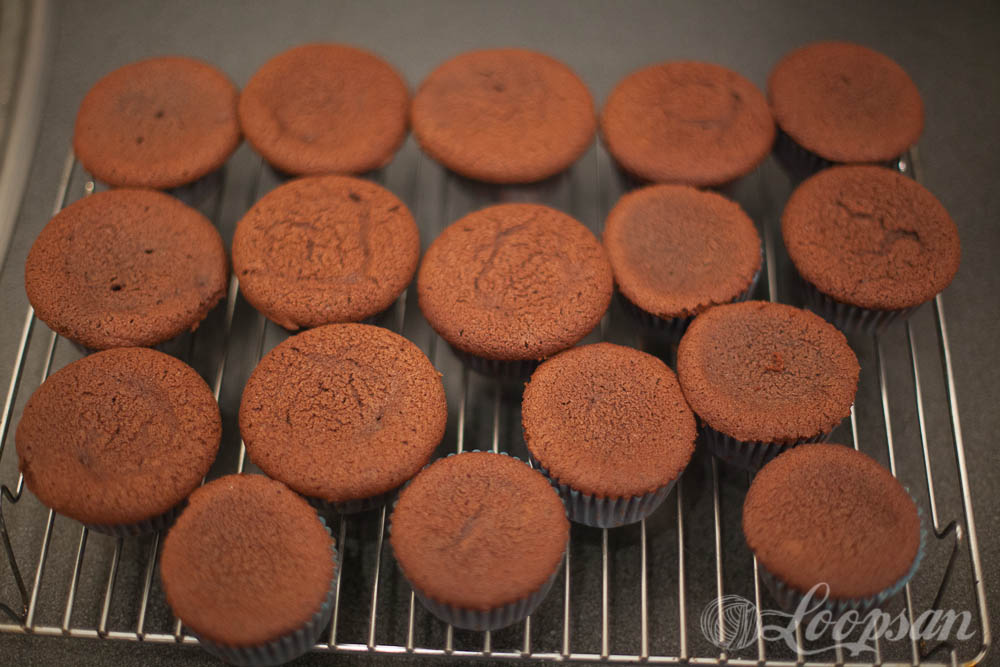 Ghost fluff:
In the absence of a double boiler I used a sauce pan and a glass bowl. If you do this as well pay attention that the glass bowl you're using is big enough. I thought I would be on the safe side with my bowl but this fluff mix sort of "exploded" in the bowl that in the end I had it everywhere as there wasn't enough space in my glass bowl ;-)
Mix ingredients quickly with a whisk and after that comes the time consuming part :-(
put the glass bowl over boiling water, paying attention that the glass bowl won't touch the water and whisk the hell out of it for the next 15 min (or if your (meat) thermometer registers 70°C stop earlier) you will see that it changes it consistence and start holding soft peaks. Take it off the water bath and give it a short whisk to cool it down. But some fluff with a knife on your cooled cupcakes.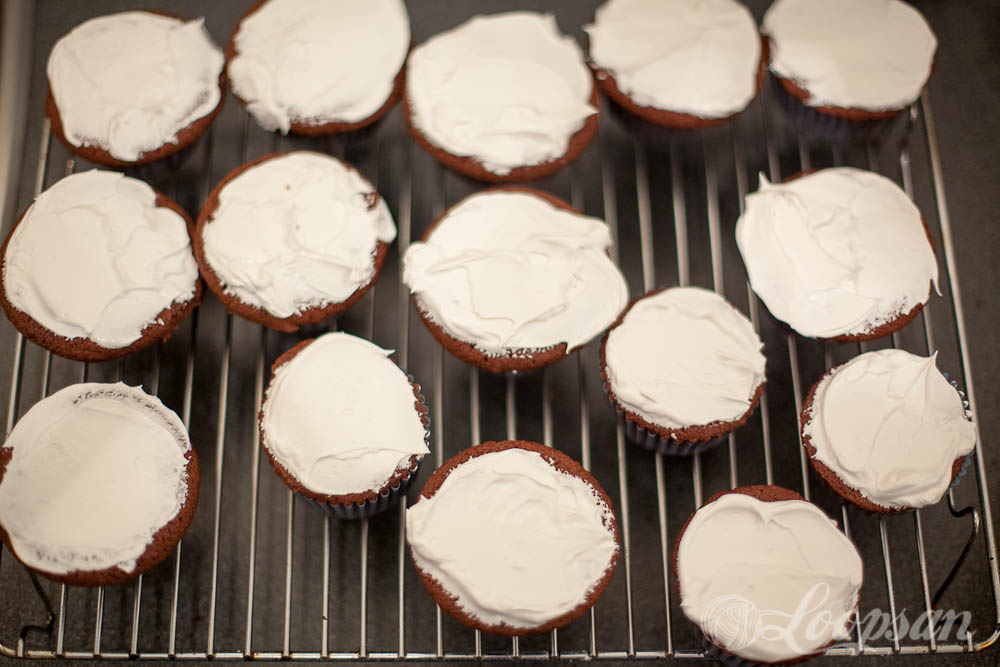 Fill in the remaining fluff mixture in either a plastic bag and snip one corner off or put it in a piping bag and start decorating those little cuties!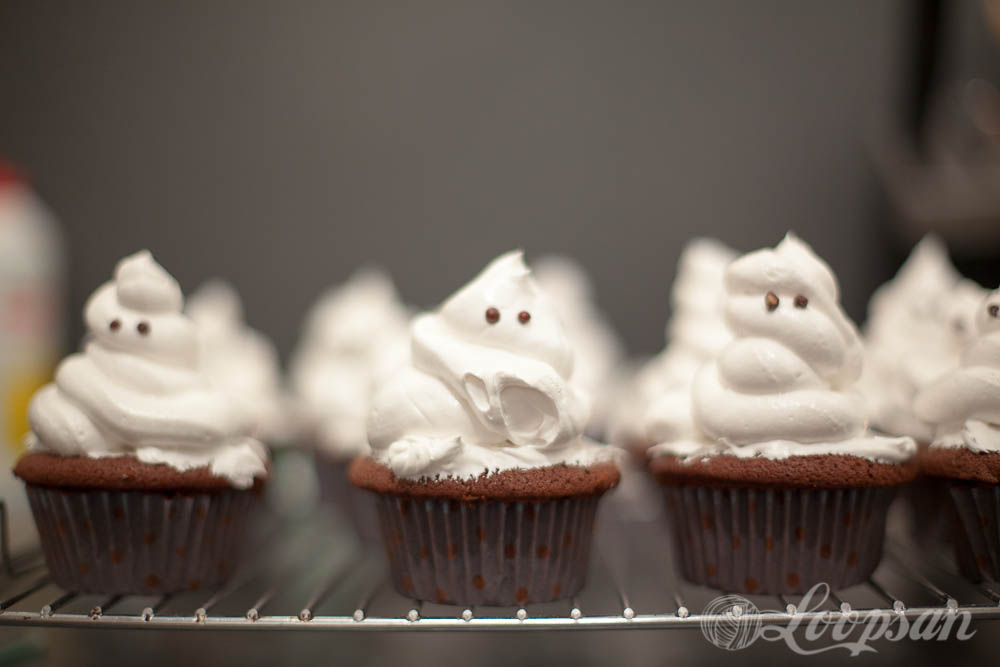 When you eat the little ones straight after you piped them the ghost fluff will be of a really creamy marshmallow consistence. I stored them over night in a plastic container and the next morning they had a nice crunchy shell with a fluffy inside. I preferred them this way but of you don't like crunch don't decorate the ghost unless you're about to serve them but please make sure that you eat them within 24 hours to avoid food poisoning.
Happy Baking!