Did you see last night's Bake Off final? If not you missed out on something! I can't believe what they did to my lovely German pretzels :( Its quite hard to believe for me growing up with them that you don't know what a pretzel looks like…They've seen soo many things I've never heard of in my life but don't know how a proper pretzel looks like. Even though now they're slowly starting to even sell them over in the UK. Anyways Paul Hollywood might be a master baker but putting milk into a pretzel dough was a new thing for me. That's why I'm telling you now my ultimate pretzel recipe. And as I want to get a quick pretzel solution I'm making buns instead of "real" pretzels. They're as good as the shaped variation but much quicker and easier to make. We can get onto the shaping thing in another post if you want to.
Ultimate German pretzel buns
makes 12 mini buns or 6 big ones
You'll need:
500 g strong white flour
1 teaspoon salt
1 tablespoon sugar
2 teaspoons fast action yeast (if you have the chance, use a cube of fresh yeast instead but it's quite hard to find in the UK)
350 ml warm water
3 tablespoons bicarbonate soda
a little bit of rock salt
Lets do it!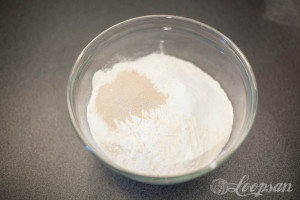 Mix flour with salt, sugar and yeast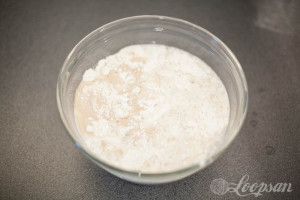 add water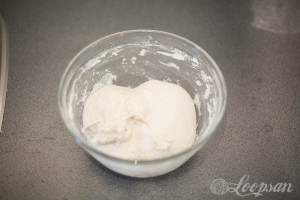 Knead either by hand or when you're as lazy as I am with a mixer and the kneady thingies attached for 10 minutes until you've got a smooth dough.
Cover with a towel and rest in a warm place for about 1 hour until the dough has doubled in size
Pre-heat your oven to 200 C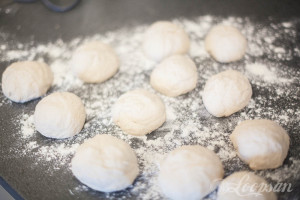 Punch out the air and put the dough onto a floured work surface. Knead it a little bit. When your dough is too sticky just add a little bit of flour. Shape your buns and put them on a floured work surface.
Bring about 4 litres of water in a big pot to the boil and add 3 tablespoons of bicarbonate soda (ATTENTION this is quite bubbly!) Add your pretzel buns one by one and give them a "bath" for about 10 seconds and place them afterwards on either a silicon baking surface or greased baking paper (if it's not greased the baking paper will stick to your buns and you won't have a chance to get it off after baking).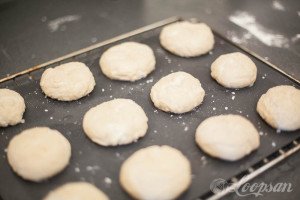 When all of your buns had their "bath" slice a little cross in the middle of the buns and add a little bit of rocket salt on top.
Bake in the oven for about 20 minutes until they're reached their typical dark brown colour.
Cool down on a baking rack.
And than enjoy. Either pure or with a knob of butter :)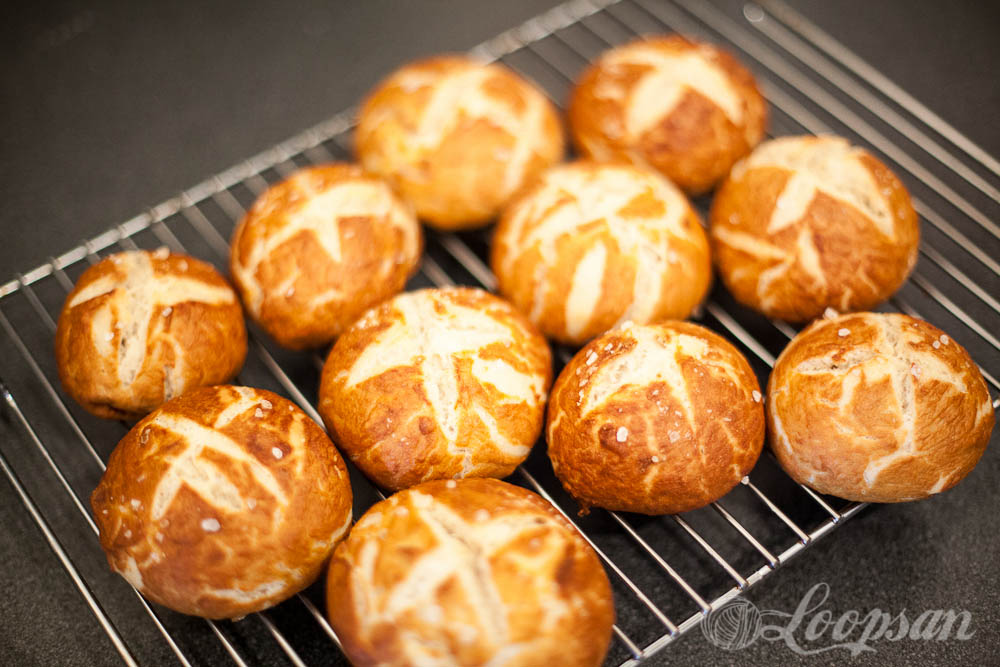 Happy Baking!