Babies grow too quickly. Yes they do. I made a baby hat for a little one just recently and she was able to wear it only a couple of times and now it's too small :(. That's so sad as I was planning for it to be worn as a set, together with matching shoes and a jacket….
Hm might have been my inexperience in baby clothes crocheting but I need a new one for the little one….
I really like the puff stitch from the old hat but that was the only thing which I took from the old pattern. A little bit of tweaking here and there and now my second version of the baby puff hat is done :) (this time I asked the mum for measurements which might have been beneficial for the first version but as I made the hat before the little one was even born that was not really possible ;)
As I was doing adjustments while going around there is sadly no pattern for you this time.
Anyways here is my new version of the baby puff stitch hat: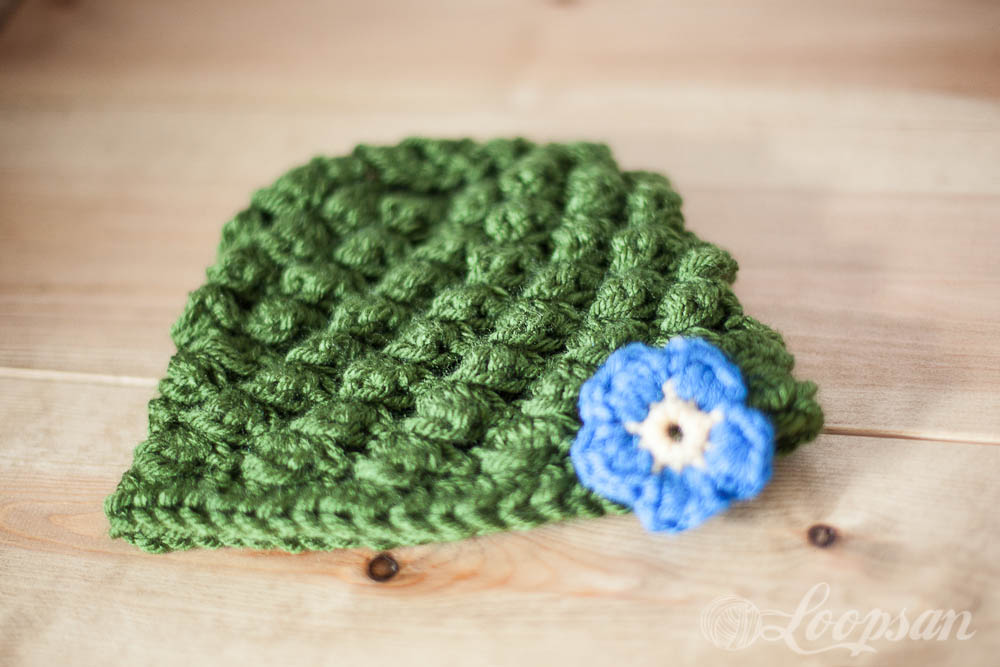 Happy Crocheting!