I might starting to get a little bit addicted to making baby clothes. It was quite a lot of fun to do my first baby clothes ever. They worked up so quickly so I wanted to do more :) Reading through blogland I found a really cute lace jacket pattern. Even though this pattern is supposedly for 6-12 months I downsized and modified the pattern a little bit as I wasn't able to access the original smaller pattern.
My modifications:
yarn:2 balls of DK yarn in a pink/rose
hook 6 mm (as there was no gauche given I just trusted my instinct and decided that I can stick to the given needle size but just upsize the yarn. As I'm tending to crochet quite tidily this will do the trick)
Instead of the 12 lace rows the pattern was asking for I made 18 (so added 6) to make the jacket a little bit longer
Extension of the arm bit by 4 rows with 18 stitches each (as I prefer longer arms, which you can than fold over)
No picot edging, instead I just did a normal row of double crochet (UK treble crochet) at the bottom
Only one button instead of 4. Instead of the whole buttonhole section I just made a chainstitch loop buttonhole
At the end I folded the york section and sew it in place to make the button stand out a little bit more.
And that's it. Seems to be like quite a lot of modifications but it's actually not.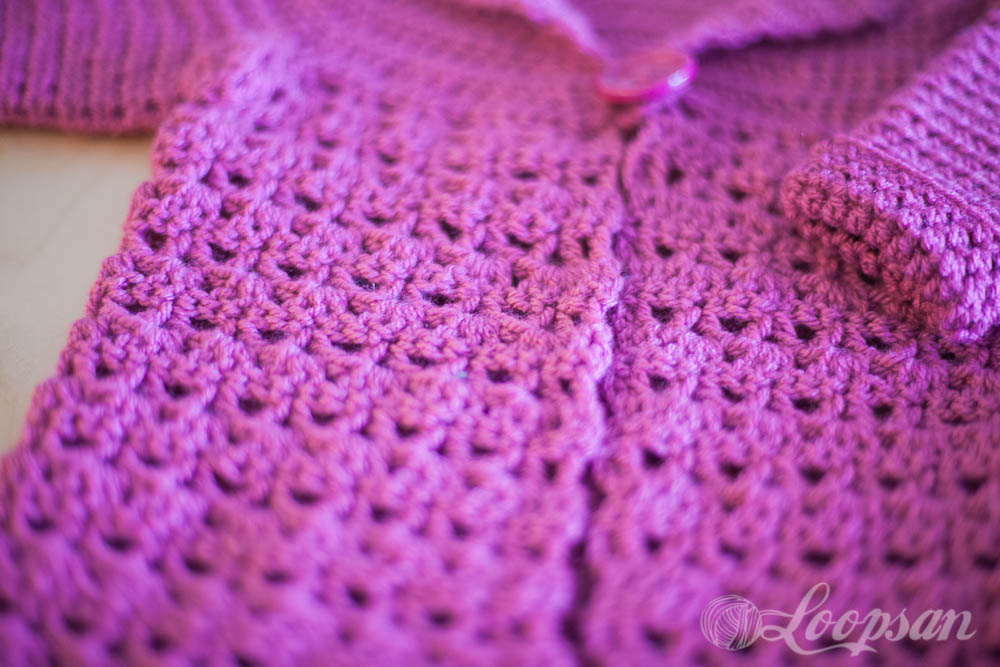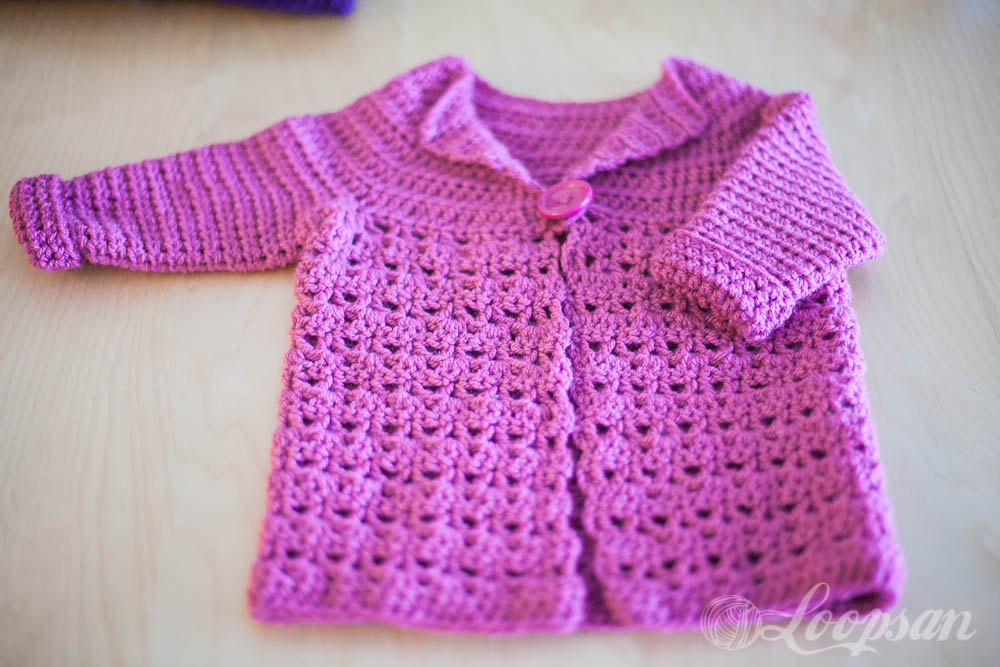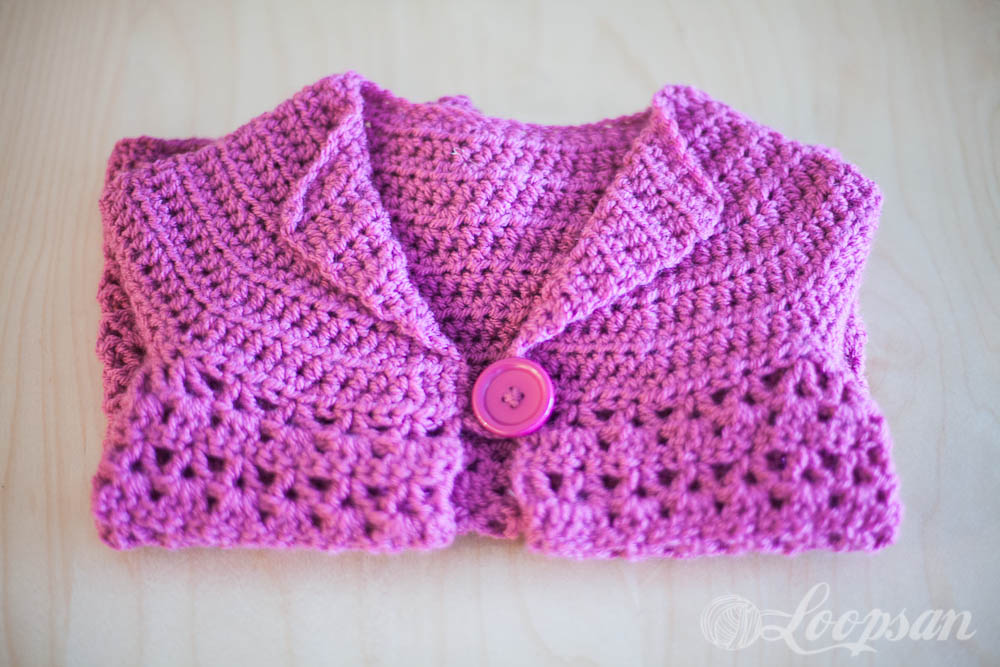 Happy Crocheting!