I told you that I'm going to be hooked up on baby clothes. This time I modified the pattern even more so now it definitely doesn't look like the original pattern I started off with.

Abbreviations
sc= single crochet (US term); double crochet (dc, UK term)
hdc=half double crochet (US term); half treble crochet (htr, UK term)
dc= double crochet (US term); treble crochet (tr, UK term)
In my patterns UK terms are always given in brackets.

Skill level: Medium
My modifications:
DK yarn in 2 different colours (dark purple and medium light blue)
yoke: crochet the first 8 rows in dark purple and than change to blue for the last 4 rows of the yoke change back to purple after that
body: instead of the lace structure I just did simple hdc (htr) all the way down to the bottom. When the jacket was long enough I changed the colour to blue and made 4 more rows in blue and ended with a sc (dc) row in purple
bottonhole "row": dc (tr) only
arms: make arms according to original pattern, change at the end to blue yarn and crochet 4 more rows of blue, change to purple and make one last row of sc (dc)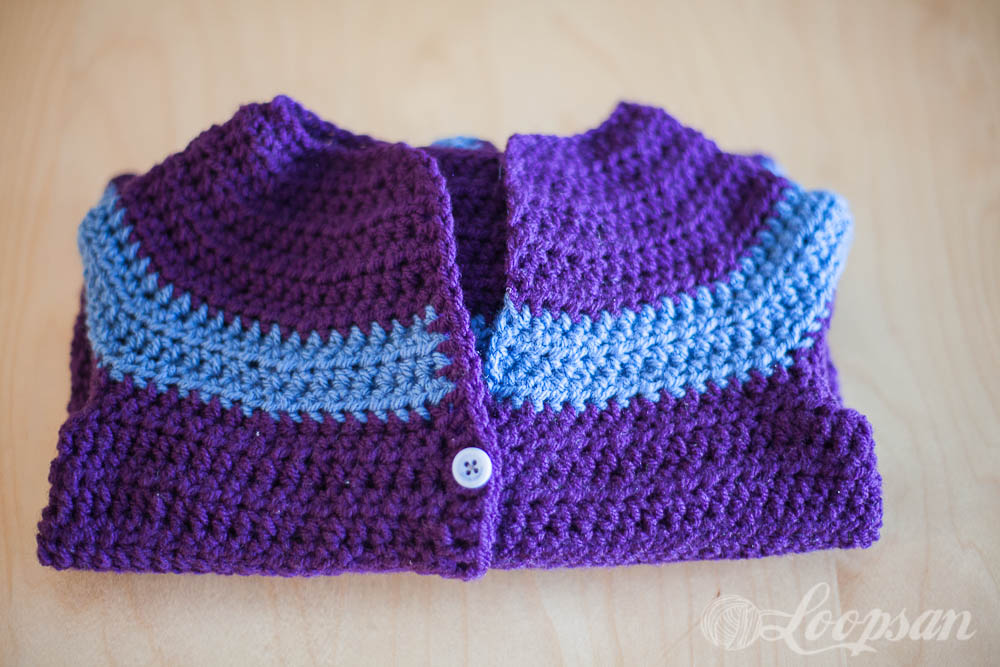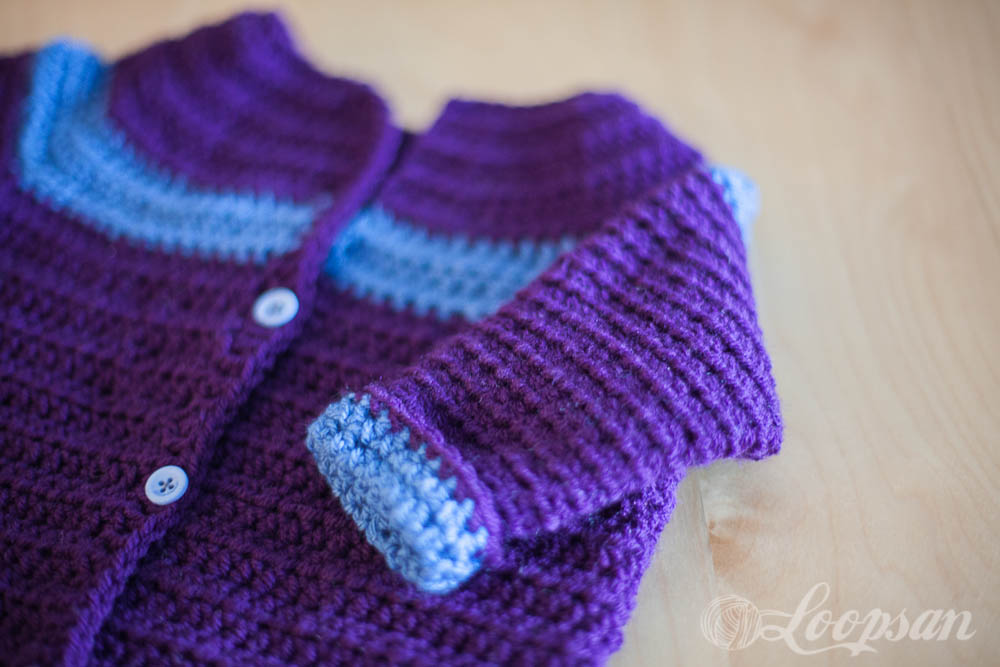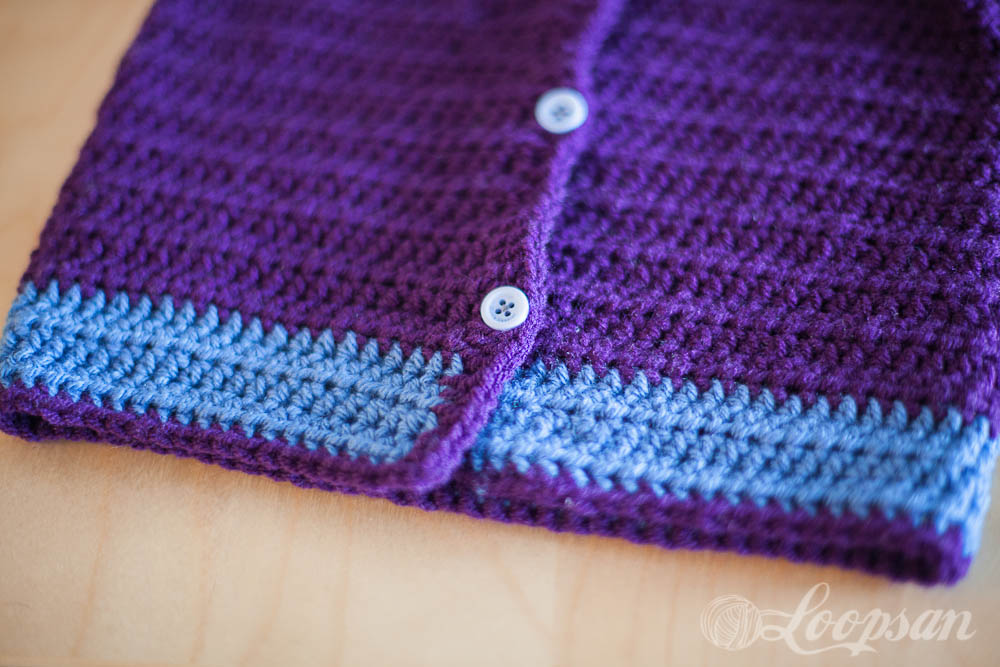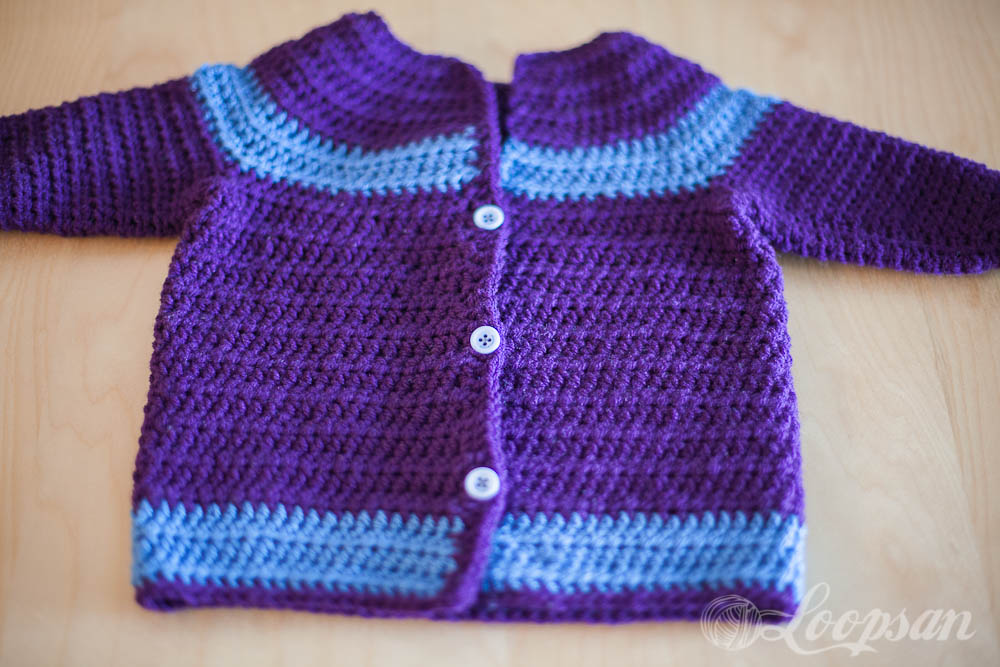 I also wanted some shoes to go with the jacket. Like the last time, I took a pattern from Sarah's blog, even though this time I modified it a little bit as I had something different in mind but the bottom bit was as always a good guideline to work with! I love how they turned out :)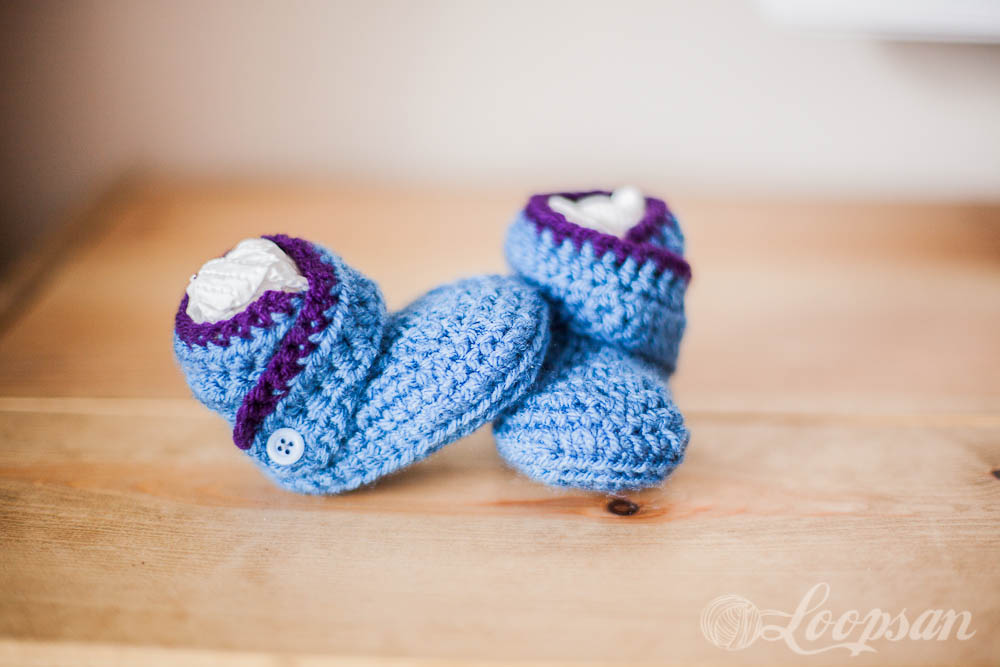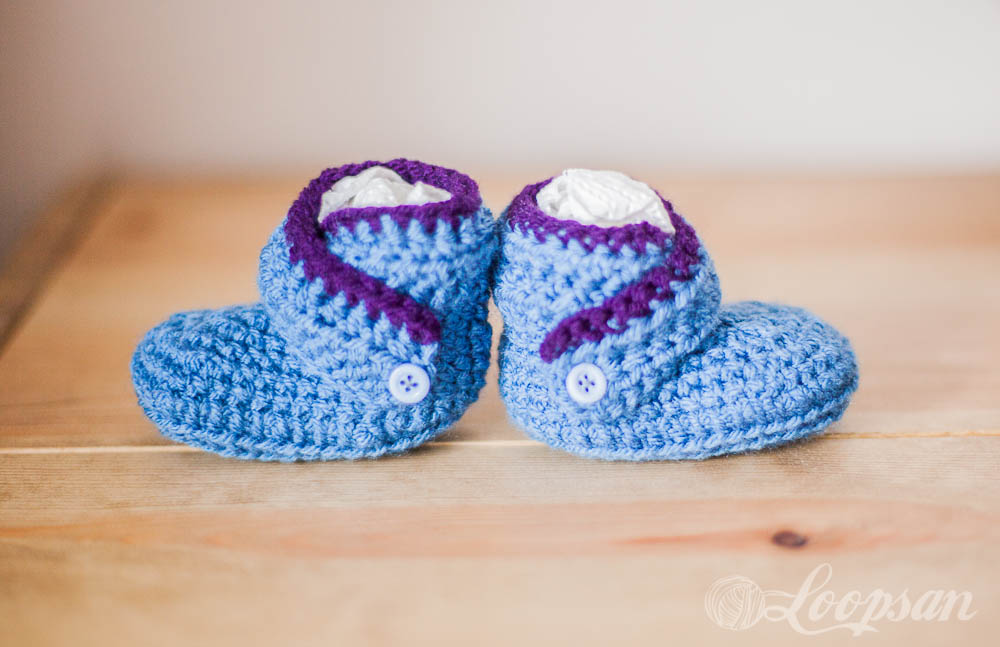 Happy Crocheting!