I love to test patterns from other designers. I especially love testing patterns for my good friend and fellow blogger Dedri. We're actually going to be "partners in crime" for an upcoming project but more about this at a later stage :). Dedri was planning on releasing another pattern of her ultra cute zoo series, which she is designing in collaboration with Annette.
If you're a regular here on this blog you might remember that I already tested Zoe- the zebra and Rupert- the rhino and turned Grace-the elephant and Napolion- the lion into little ones rattles. So there were no questions asked that I get my hands into a water buffallo as well :)
If you follow me on Instagram you might have this this picture which I posted a couple of weeks ago. Walter's horn is actually the perfect size to be used as a photoprop mustache! You might have also notices the crappy quality of the picture. This is due to my phone camera being broken, which is more than just annoying!)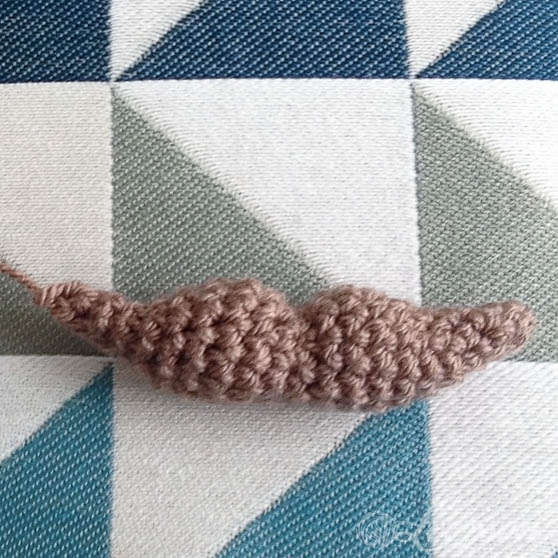 I can just repeat myself when I'm talking about Dedri's pattern. It's like all of them really easy to follow, even though I must admit that I could not bring myself to draw onto my crochet piece and "winged" that bit instead ;)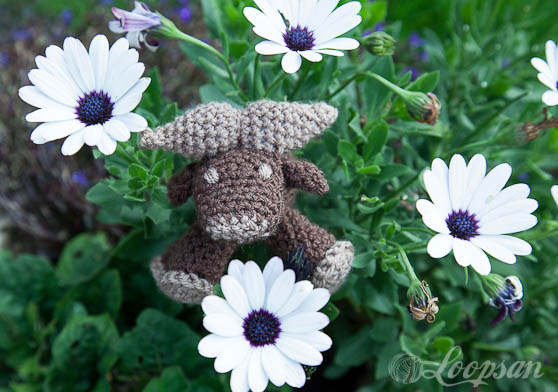 I also didn't have any safety eyes on hand, which I would have preferred to put on Walter. They must have gone missing somehow during the move, so I'll have to order more rather soonish. So he had to live with embroidered eyes.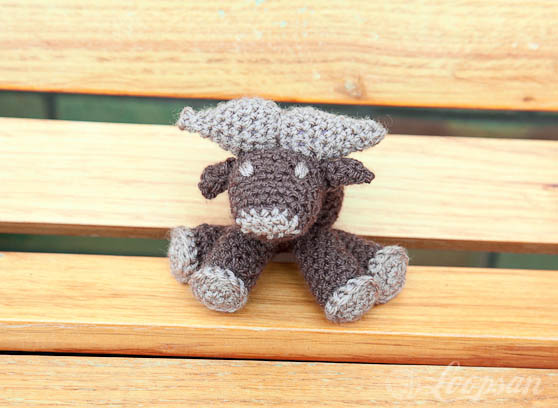 Walter immediately decided to go outdoors and catch a little bit of sun on our bench.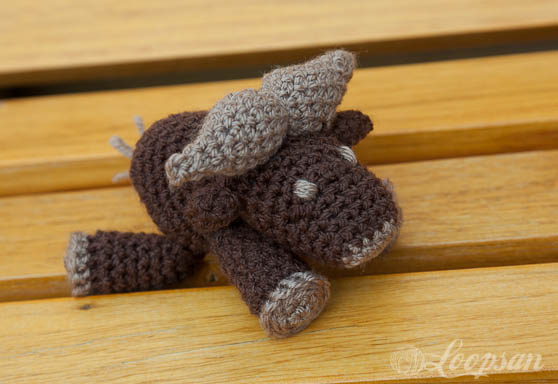 He also decided that the grass provided an ideal space for hiding.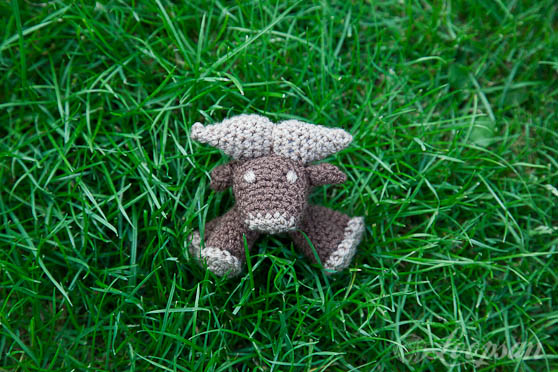 And even started eating some of my flowers ;)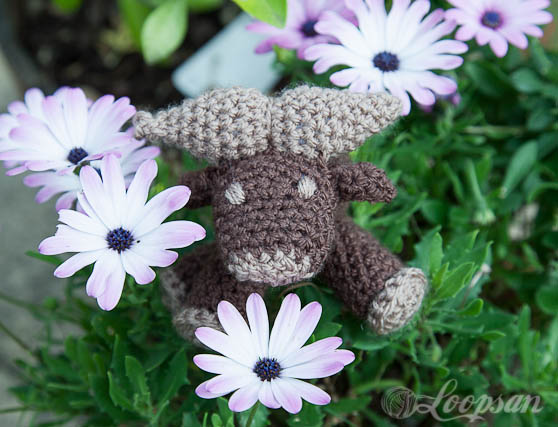 I hope that after seeing all of the pictures of lovely Walter the only thing which you're now interested in is getting your hands on the pattern. So now it's time to hop over to lookatwhatimade and grab the free Walter pattern :)
Stay updated and receive exclusive discount codes in your email inbox


Happy Crocheting!