I've done it. I've done what I said last week I wouldn't do but the pull from the group was just wayyyyyy to strong to not get started on it. I know that I won't be able to finish it in time with everyone else but this time I'm not even trying to keep up with everyone as that would just be really unrealistic. I'm just going to put a little bit of Sophie into my life here and there and eventually, she gets finished (with that point being hopefully this year!).
So, for anyone who hasn't heard about the Sophie's Universe CAL, My friend Dedri designed a beautiful Mandala last year, which I was actually allowed to test-crochet. Now this wonderful Mandala is being turned into a full size blanket with a new part being posted on her blog every Sunday. And as usual, Dedri is providing superb photo tutorials so everyone from a beginner to an advanced crocheter can join her on her CAL journey.
As with the last year's CAL I'm taking you through my colour choices as an inspiration for your Sophie. Hope you'll enjoy it :)
Sophies's Universe- Part 1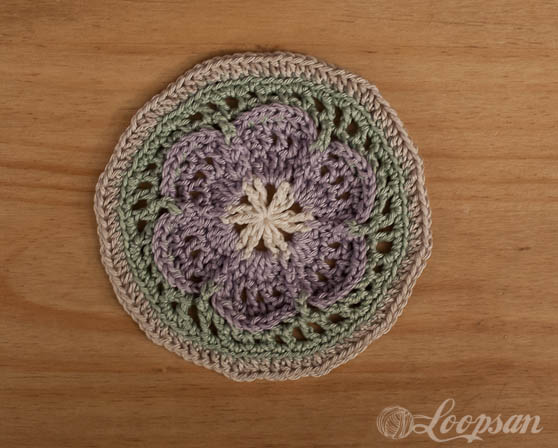 Find the free pattern on Dedri's wonderful blog (click here)
I'm using:
4 mm hook
Cascade Ultra Pima in Natural, Buff, Sage and Purple Ice
therefore my Sophie is going to be somewhere between Dedri's small and median version.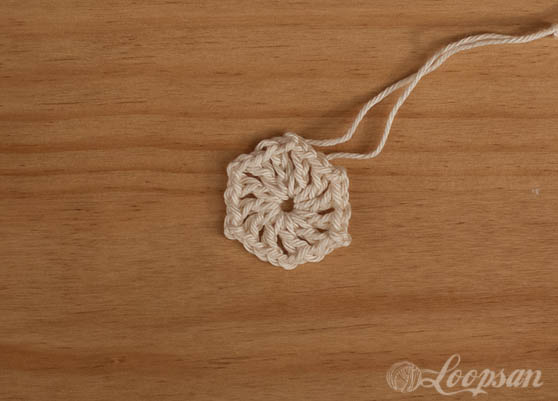 Round 1: Natural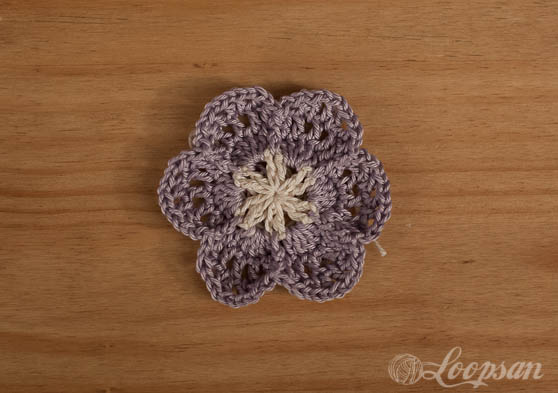 Round 2-4: Purple Ice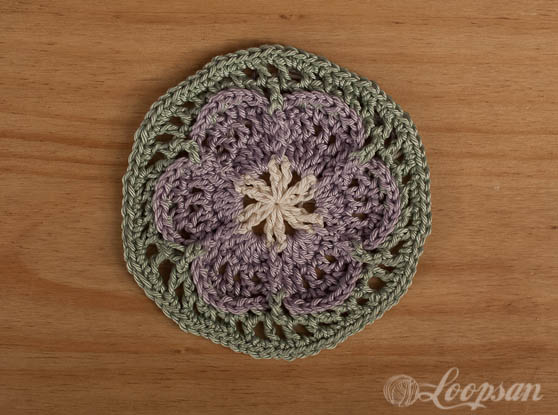 Round 4-6: Sage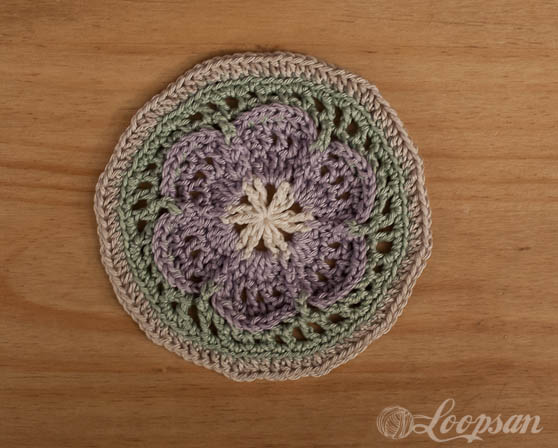 Round 7: Buff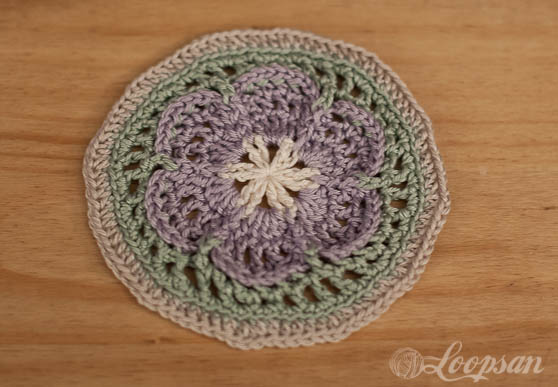 I hope I've inspired you to take part in the Sophie's Universe CAL if you haven't started so far!
Stay updated and receive exclusive discount codes in your email inbox


Happy Crocheting!