My crochet time is a bit limited at the moment. It's really sad but "real" work life took over a bit. So if you've been wondering what happened to my weekly squares they're on the backlog at the moment. Still, that doesn't mean that I've stopped participating in the CAL anymore, I'm just on a break as other things take over. One of those other things is this pattern I was allowed to test for Dedri :). As always Dedri provides you with super clear step by step pictures so you're only going to see the "journey" my mandala underwent. I'm excusing the process pics but it was fully tested on my weekly train ride ;) Therefore there are no process pics for the bigger part of the Mandala. The light on the train was bad and I just had my phone with me….
Even though so far, I haven't been a huge fan of mandalas (I like to crochet things with a "purpose" ;)) I found this pattern a bit "meditative" and it helped to relax from a stressful week at work.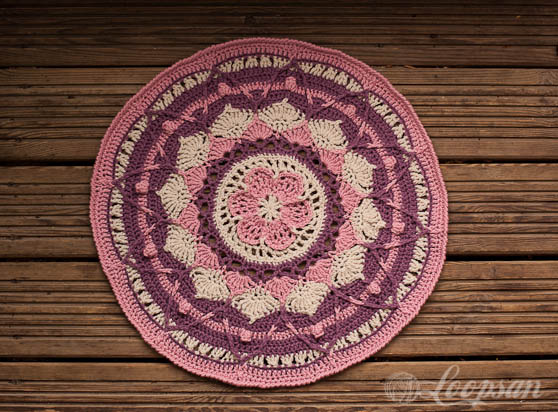 So now onto the pattern:
Sophie's Mandala by LookatwhatImade
It actually comes in 3 different sizes in case you want a smaller version as it is BIG!
I used for my version:
Stylecraft Special DK in Parchment, Pale Rose and Grape
and a 5 mm hook
as I was just pattern testing I let the colours "flow" while making it so if you like my colour changes here comes a little helper:
Round 1: Parchment
Round 2-4: Pale Rose
Round 5-7: Parchment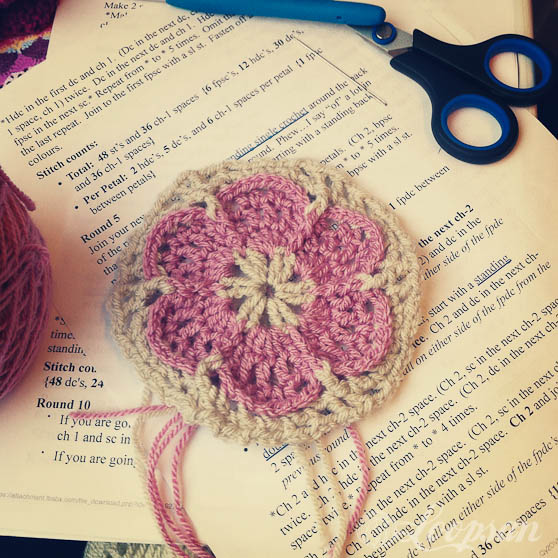 Round 8-9: Grape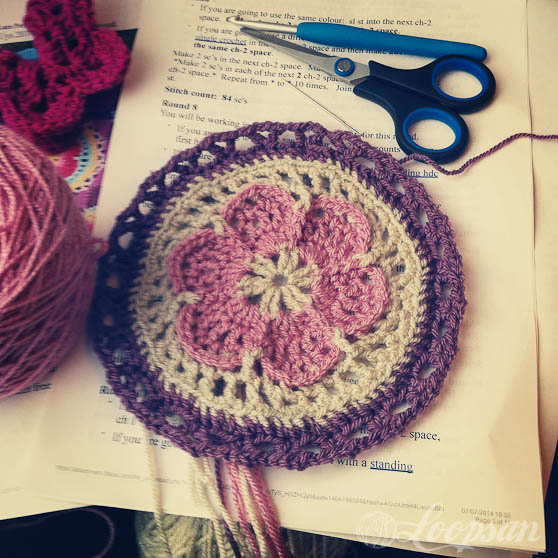 Round 10: Pale Rose
Round 11-13: Parchment
Round 14-17: Grape
Round 18: Pale Rose
Round 19-20: Grape
Round 21: Parchment
Round 22: Grape
Round 23-25: Pale Rose
As I said I really enjoyed testing the pattern :) Now I just need to find a place for the mandala :)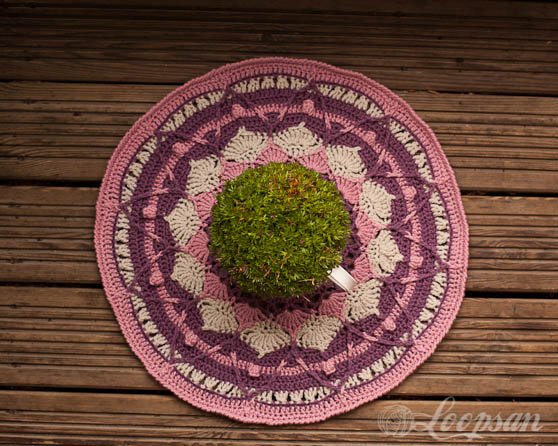 It has the perfect size to be used as a table cloth ;) Just sad that it would cover up the lovely centre!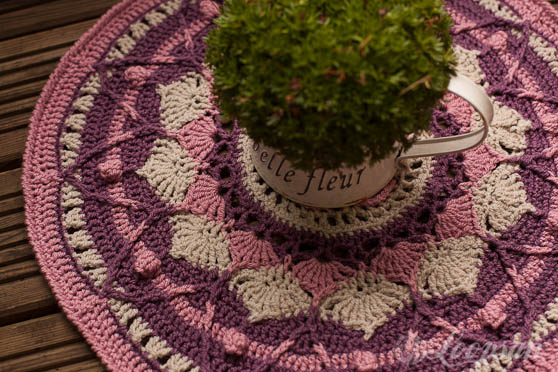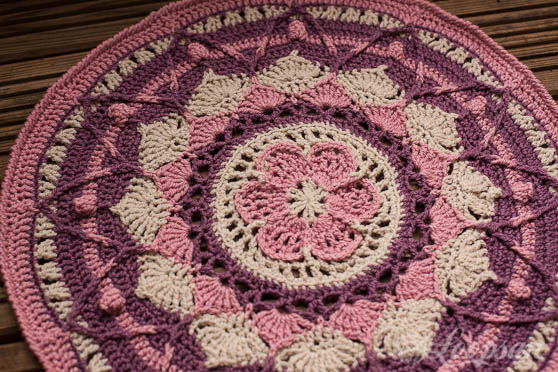 And now it's time for you to hop over to lookatwhatimade and grab the free Sophie's Mandala pattern :)
Stay updated and receive exclusive discount codes in your email inbox


Happy Crocheting!