A couple of weeks ago I told you about the yarn bomb I'm currently contributing to. As some of you might know I changed jobs 3 months ago (time passes so quickly!) which means that I'm currently spending nearly 6 hours each weekend commuting between my workplace and the place I call home. I actually don't mind the train journey itself as the train now turned into my new craft room but projects on the go are a bit limited (as far as amigurumis go ;)) So I was after a little project which I could take with me on the train and contribute at the same time towards the yarn bomb. And I ended up with butterflies :)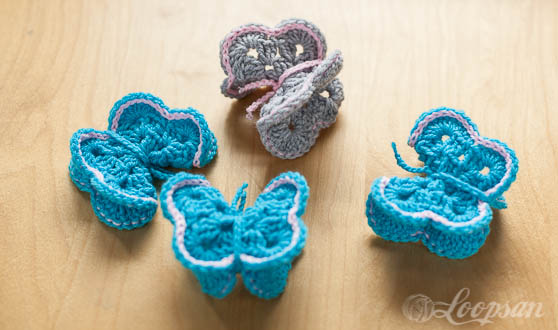 I looked on ravelry what was already out there and found this butterfly pattern. I instantly loved the 3D effect. To make the pattern more interesting I added one round of slip stitches to the edge of the butterflies.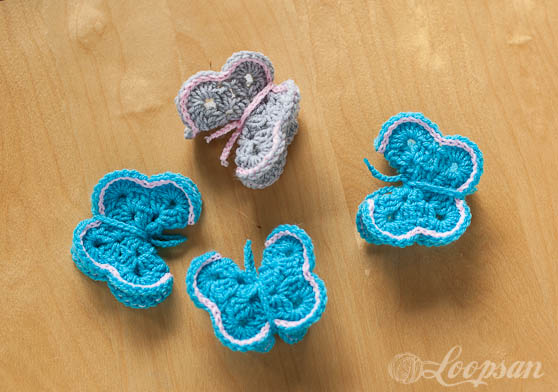 While the antenna is made out of  35 chain stitches, which were then wrapped around the main body of the butterfly. And that's it! Perfect project for a train journey :).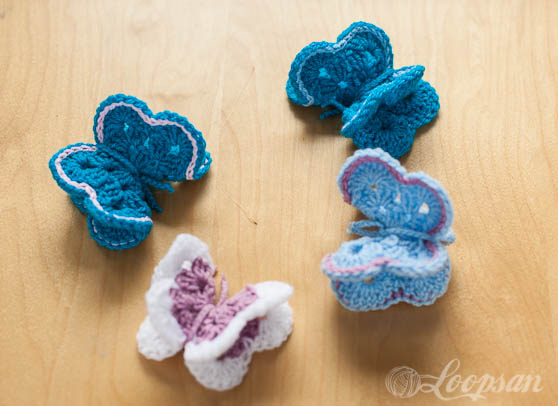 And also perfect to get rid of your unwanted scrap yarn, or those half leftover balls of yarn you lost the label of and have no clue anymore what it actually was :)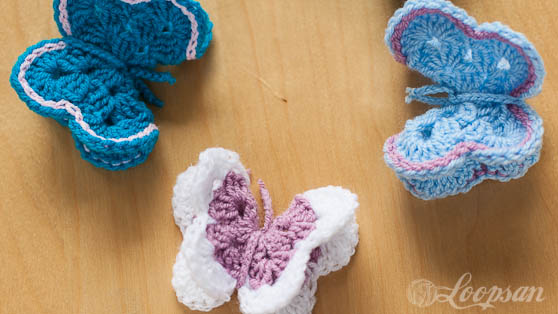 I could also see these butterflies as a decoration for a little girls room.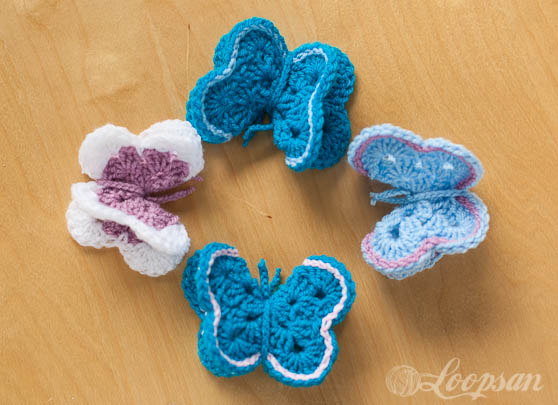 My current count is 50 butterflies towards the yarn bomb. So not too bad for a project which has been done exclusively on my train commute.
If you want to be involved in the yarn bomb please send the craft club an email at thecraftclubyarnbombers at gmail.com to find out more. Every butterfly counts :)
Stay updated and receive exclusive discount codes in your email inbox


Happy Crocheting!