I'm sooo happy that I'm now allowed to finally talk about one of the things I've been working on. A couple of weeks ago I told you that I'm working on my first pattern to be published in a magazine and it's published now! I'm sooo chuffed! Being published in a magazine was actually one of my secret goals for this year. You might wonder why secret? Because I actually didn't think that it would happen!
So you obviously want to know what I was making? And it is a SUPER-SOFT baby blanket (yes I'm still in baby fever!) The pattern is published in the latest Crochet Gifts magazine. If you don't live in the UK you can find the magazine here online.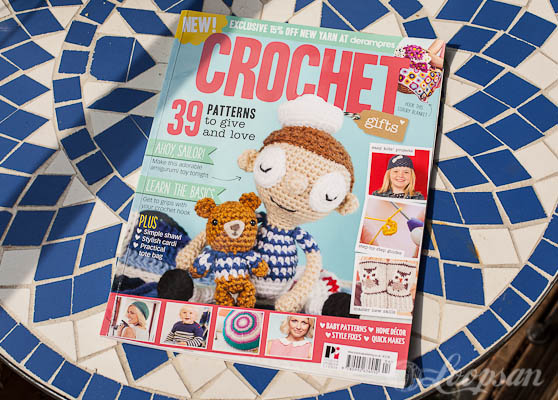 What is even more incredible is that my blanket sneaked itself twice onto the cover in the background :)
I'm really in love with my Ocean Wave Blanket. It's made in Debbie Bliss Baby Cashmerino and I just LOVE, LOVE, LOVE this yarn! It is such a pleasure to crochet with!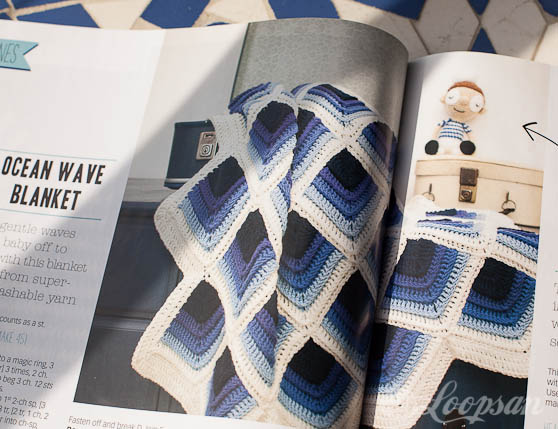 The magazine is packed full of loads of amazing patterns and I can't wait to get some time to actually make some of them too. I still can't believe that my pattern is in there!
Stay updated and receive exclusive discount codes in your email inbox


Happy Crocheting!