It's Tuesday, which means that it's CAL time again :) As I mentioned before I joined a CAL and the two squares were soooo much fun! Was hard to wait for the next one. And once again Kimberly did a great job with choosing a pattern. (I think I'm starting to repeat myself ;)) This week is again an intermediate square. I personally didn't find it too tricky, but for anyone who needs some help with the tricky bits has lovely Dedri's tutorial which makes it easy as a breeze, even for beginners.
Anyways for anyone who wants to join the CAL it's still not to late to say hello to the Official CCC Social Group on Facebook, they'll get you all the info you need and also post the pattern of the week every weekend (and they're a lovely bunch of girls who help you with all crochet related questions, so even if you don't want to join the CAL it's worth joining the group!).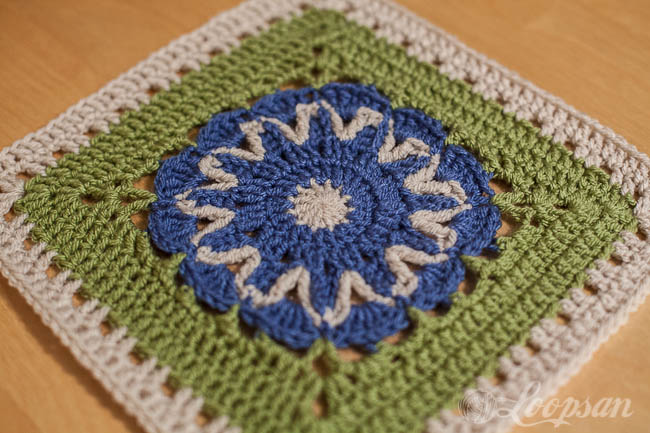 Week 3 Starburst Flower Square
Pattern of the week is Starbust Flower Square by Donna Mason-Svara aka Smoothfox. Check out her blog, it has tons of amazing granny square patterns on it!
You'll need:
5 mm hook
yarn"cake" of your choice ( I used Stylecraft Special DK in denim, meadow and parchment for my square, I know I'm being boring with using the same colours as last week :))
Finished size:
Mine came out just 9 by 9 inches. So an inch smaller like the ones from the previous week's.
If you want to follow my colour palette here is a little list of my colour choices, or a little help to get you going with your colours:
Started off with Magic Ring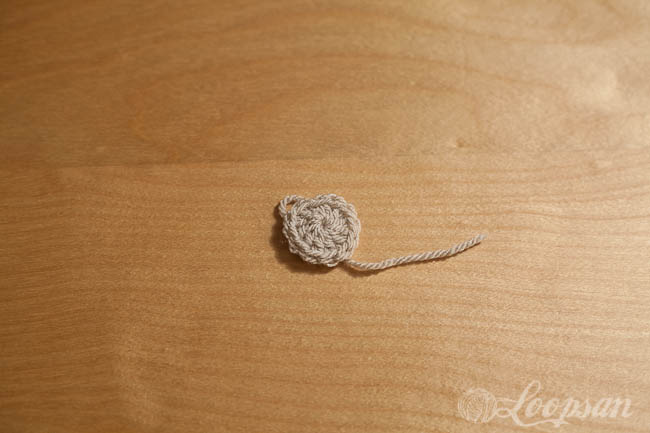 Round 1: Parchment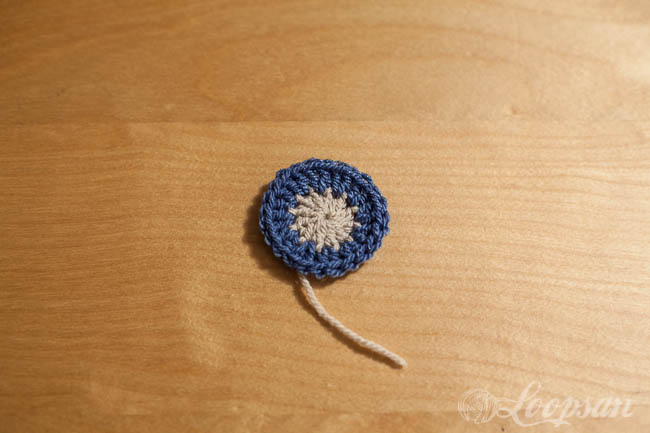 Round 2: Denim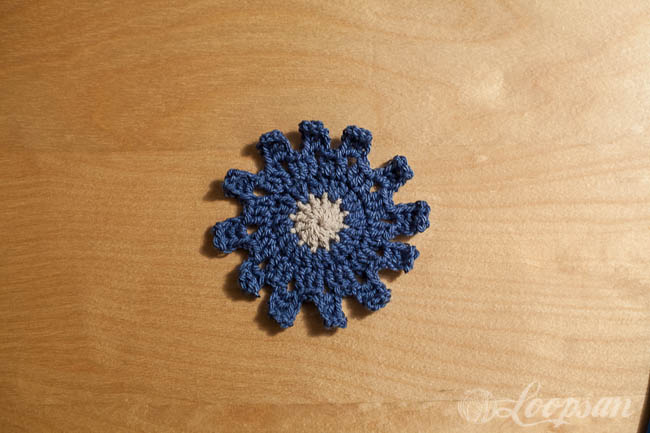 Round 3: Denim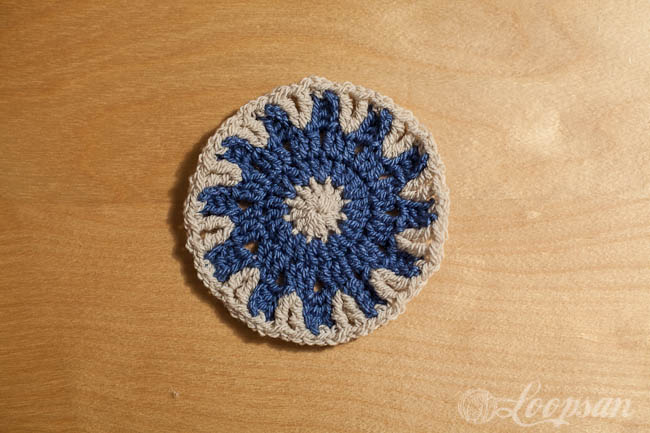 Round 4: Parchment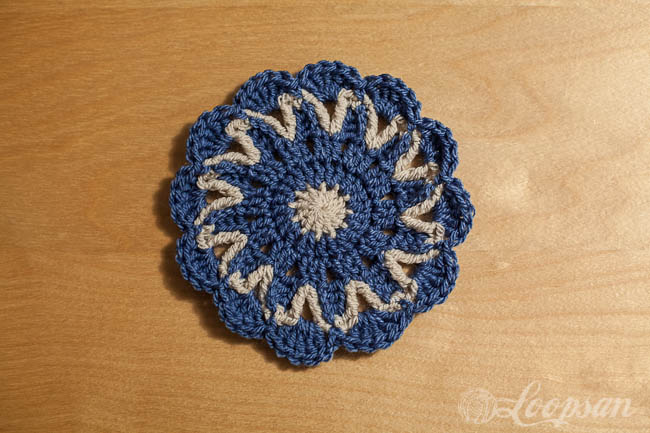 Round 5: Denim :) Ohhh what a lovely flower again! :) I must say all of those flowers are my favourite bit of the CAL. I could always stop here and not go further, who needs a square again? ;)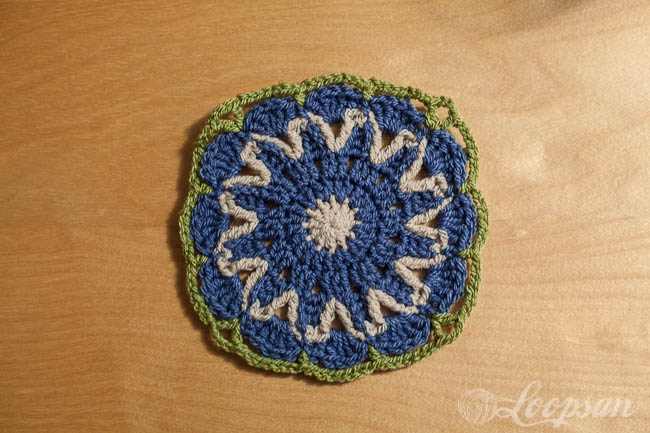 Round 6: Meadow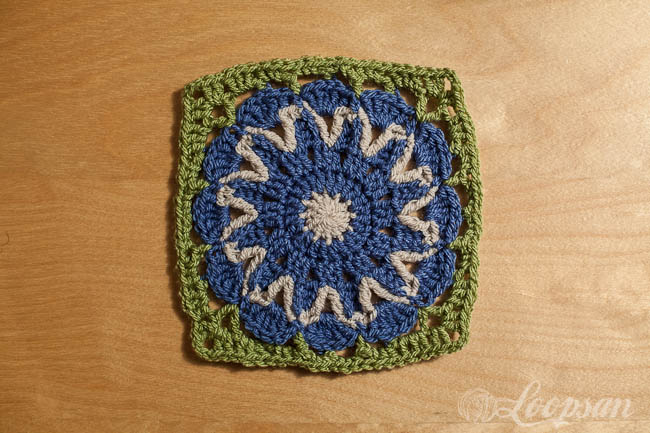 Round 7: Meadow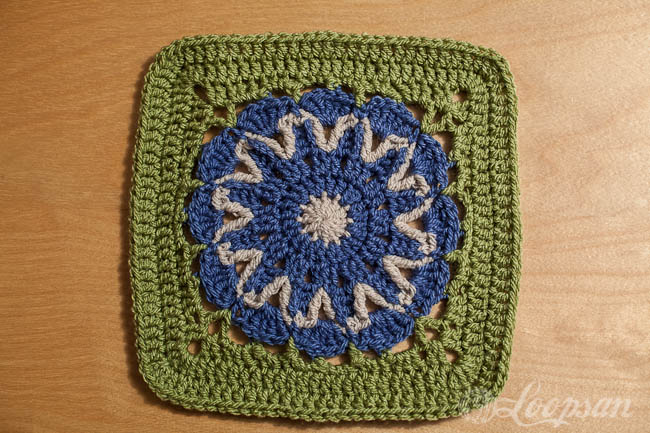 Round 8-9: Meadow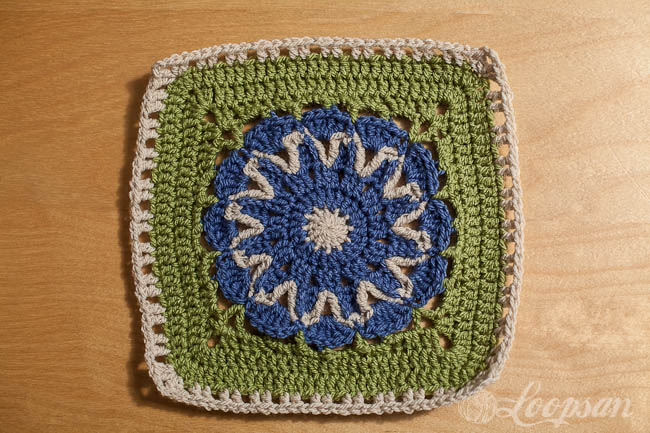 Round 10: Parchment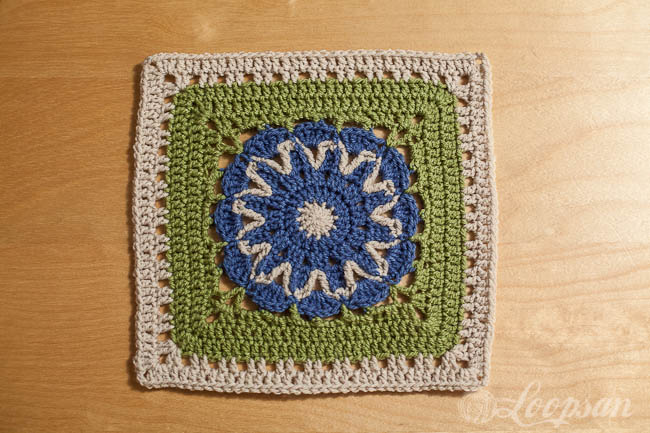 Round 11: Parchment
And that's it done for this week :)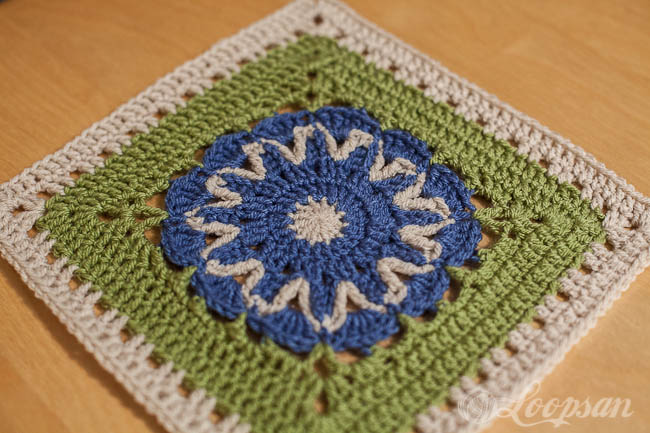 I would love to see how your square turned out so please feel free to link your end result to the CALs Flickr group or post it onto the CAL groups page.
And don't forget to follow me on bloglovin to stay updated on what's happening here :)
Happy Crocheting!