When you move you might start to realise how many WIP's you've got actually going on at the same time. Facing the big pile of WIP's and the fact that several of those were supposed to be gifted at some point it was a good motivation to finally get going and finish them off. Especially when they're clothing items and their potential new owner might have outgrown them already. You might laugh when I tell you that the only reason why this tunic dress was still a WIP was that I couldn't settle on a cute button to use for the dress!
Summer Tunic Dress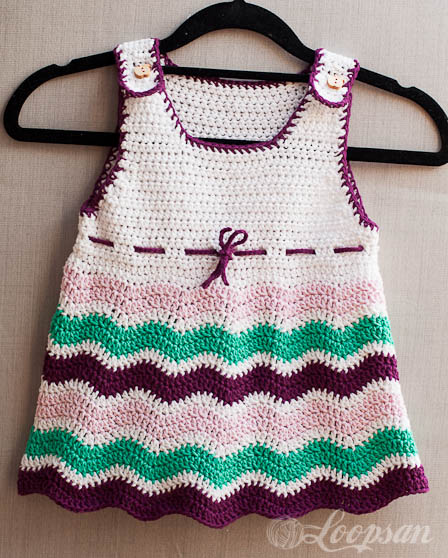 But luckily it's finally done now and it's been happily received by its new owner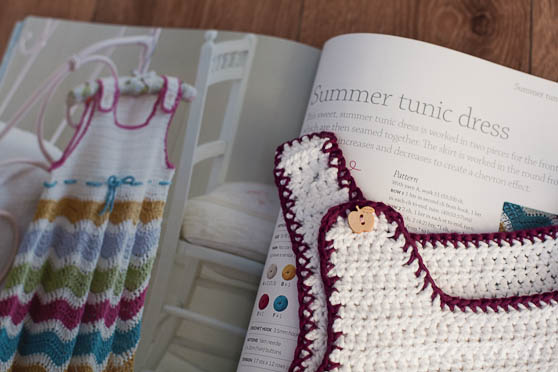 I used for this lovely dress:
Stylecraft Classique Cotton DK (in white, tropical jade, plum and shell pink
5mm hook
wodden apple buttons (find them on Amazon)
Pattern is the Summer Tunic Dress from the book Crochet by DK Publishing (find it on Amazon)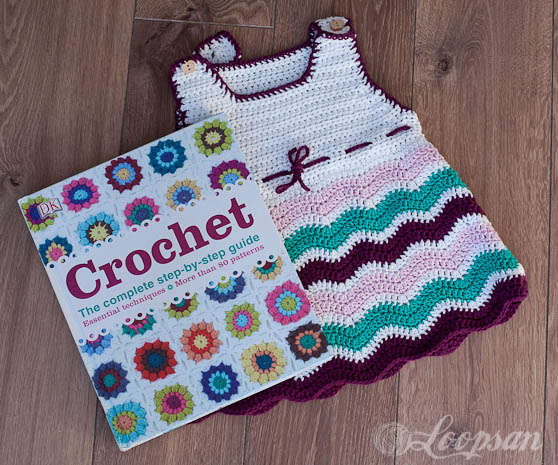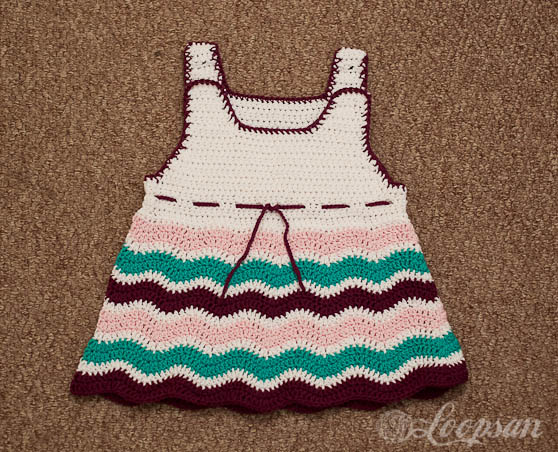 This little dress worked up really quickly and the ripples were quite defined even before blocking :) I was actually not really sure if shall include this picture as I really do like the nice wooden floor in my new house and I'm really glad that a carpet like in my old apartment is nowhere to be seen in the house!
I can't get enough of those ripples and I really enjoyed making this tunic. And I'm pretty sure that I'll make another one in a slightly bigger size.
Besides that, the book is packed with some other really really nice patterns and I even chose something which I would like to make for myself at some point (well when I've got some spare time, luckily child's stuff is working up so much quicker than adult clothing!)
Stay updated and receive exclusive discount codes in your email inbox


Happy Crocheting!


Disclaimer: No one asked me to write a review about this book and I paid for it with my own hard-earned cash. This post contains affiliate links, which will help to sustain my blog.