You can't believe how excited I am to be finally able to share this design with you. It's a milestone project for me and something I'm incredibly proud of.
Looking back to 2016 was an incredibly busy year. I was working on several commissions while pregnant with my first child. Looking back I overdid the number of commissions that year as all I was doing was hitting one deadline after another. It seemed to never stop. Everyone kept on telling me you will have so much time to crochet while on maternity leave. However, somehow no one knew that I would end up with a never sleeping, and what felt endless feeding, child. So my loads of time to crochet turned into no time to crochet at all and to be honest I also completely lost my CroJo after all those commissions.
Fast forward 4 years and I'm slowly but steadily getting my love of crochet back. It helped me personally to stay sane during lockdown and most importantly keeps me balanced between my day job and looking after my two mini people.
So why is this Russian Doll Pinafore Dress now a milestone do you think? Well, it's my first step back into the commission world as it's designed for Inside Crochet 130 :)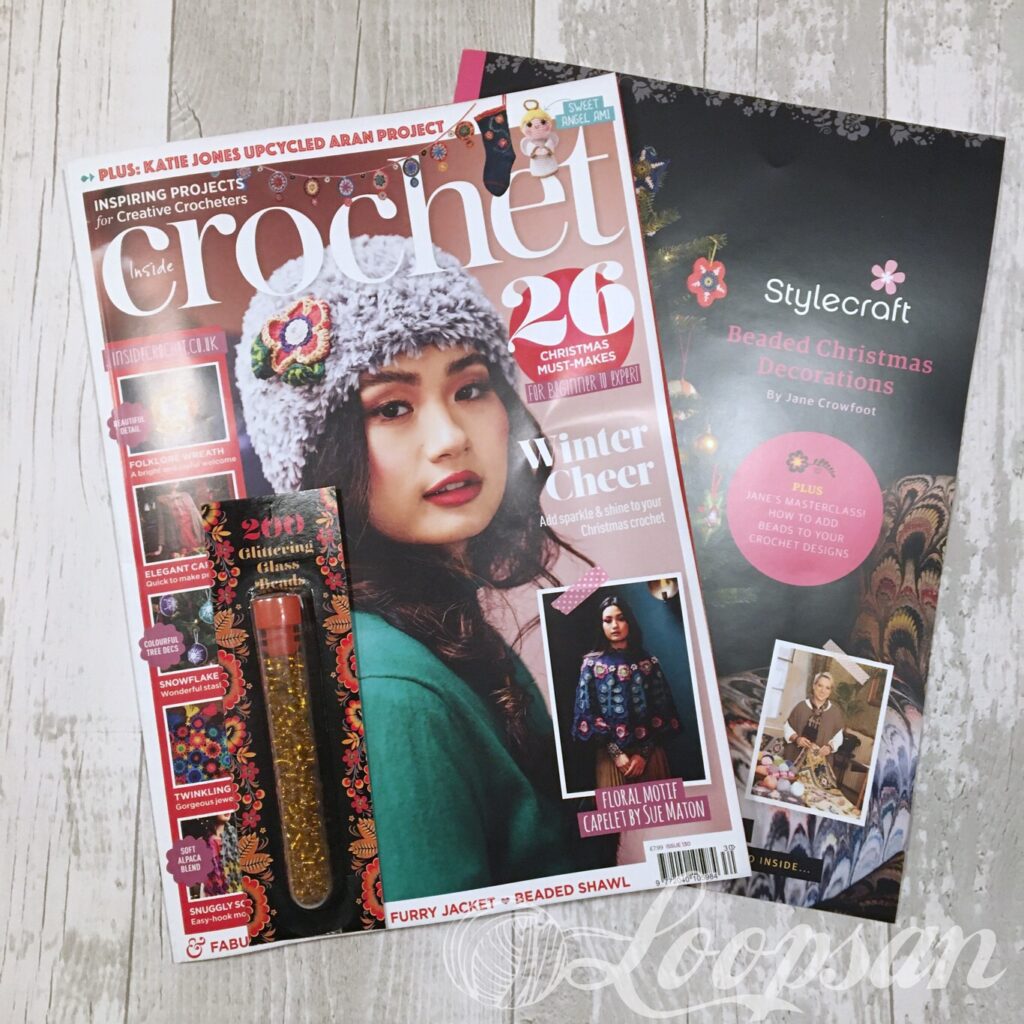 And besides being a magazine commission it was designed with the input of its future wearer, my little girl. She chose the colours for the initial design submission and even though my drawings were rather rocky it turned out very cute. She also tested the twirly ability of the design and gaining her stamp of approval must mean it is a good one :)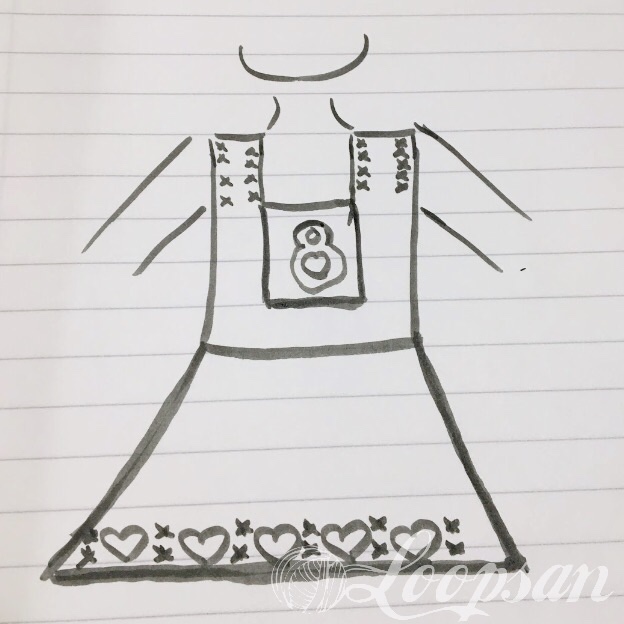 This was my submission sketch, I know that sketching isn't a particular strength of mine… But this is also to show you that there is always room for improvement :) My big goal for next year is to make sketches that are a little bit less child-like. Even though I'm sure my 4-year-old has better drawing skills than me!
The pinafore dress is designed with one of my favourite yarns Debbie Bliss Baby Cashermerino. In fact, I've now got several designs in this yarn. Like my mid-century blanket, the ocean weave blanket, the I love you socks, and many more which are currently not published. I love its colour palette and it's so nice to work with.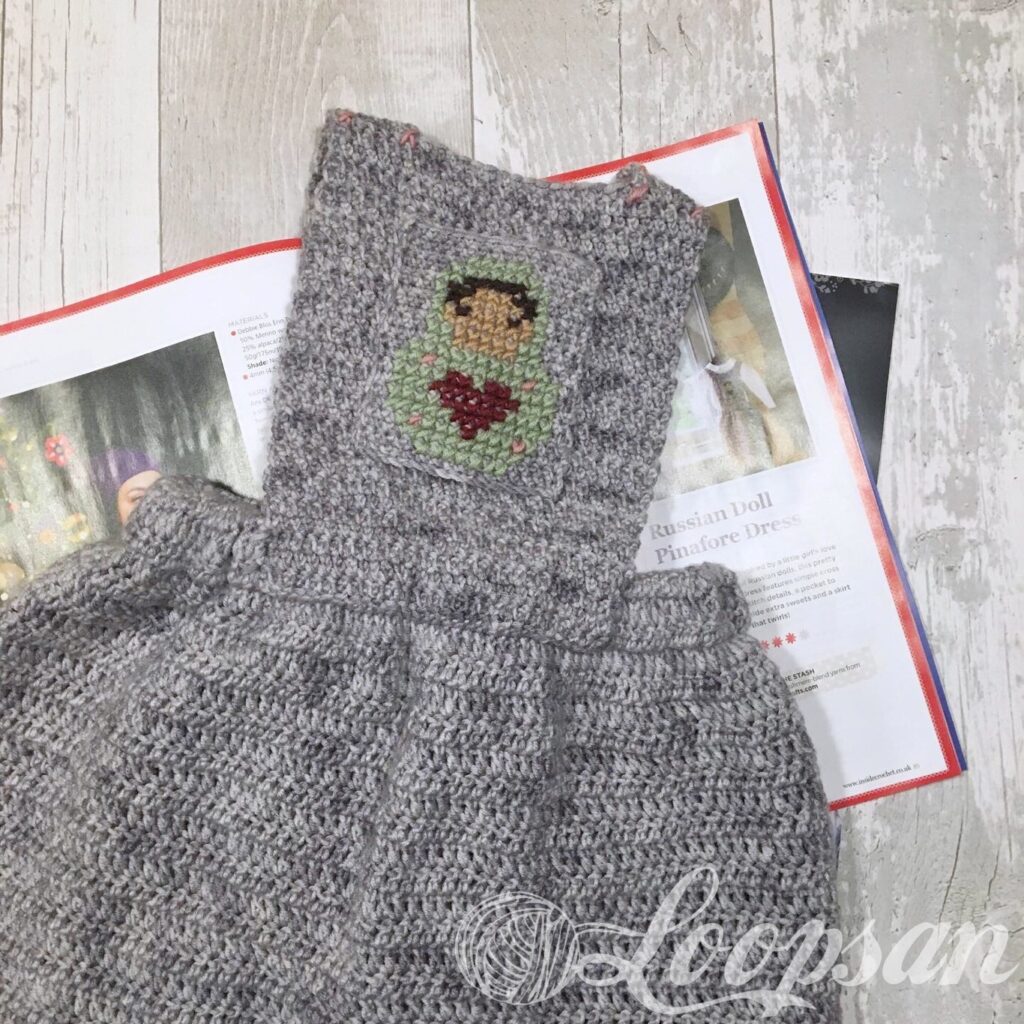 It features a pocket with a cross-stitch detail Russian Doll. Every girl needs a pocket, so I had to make sure there is one on this dress too. The straps feature also a little cross-stitch detail.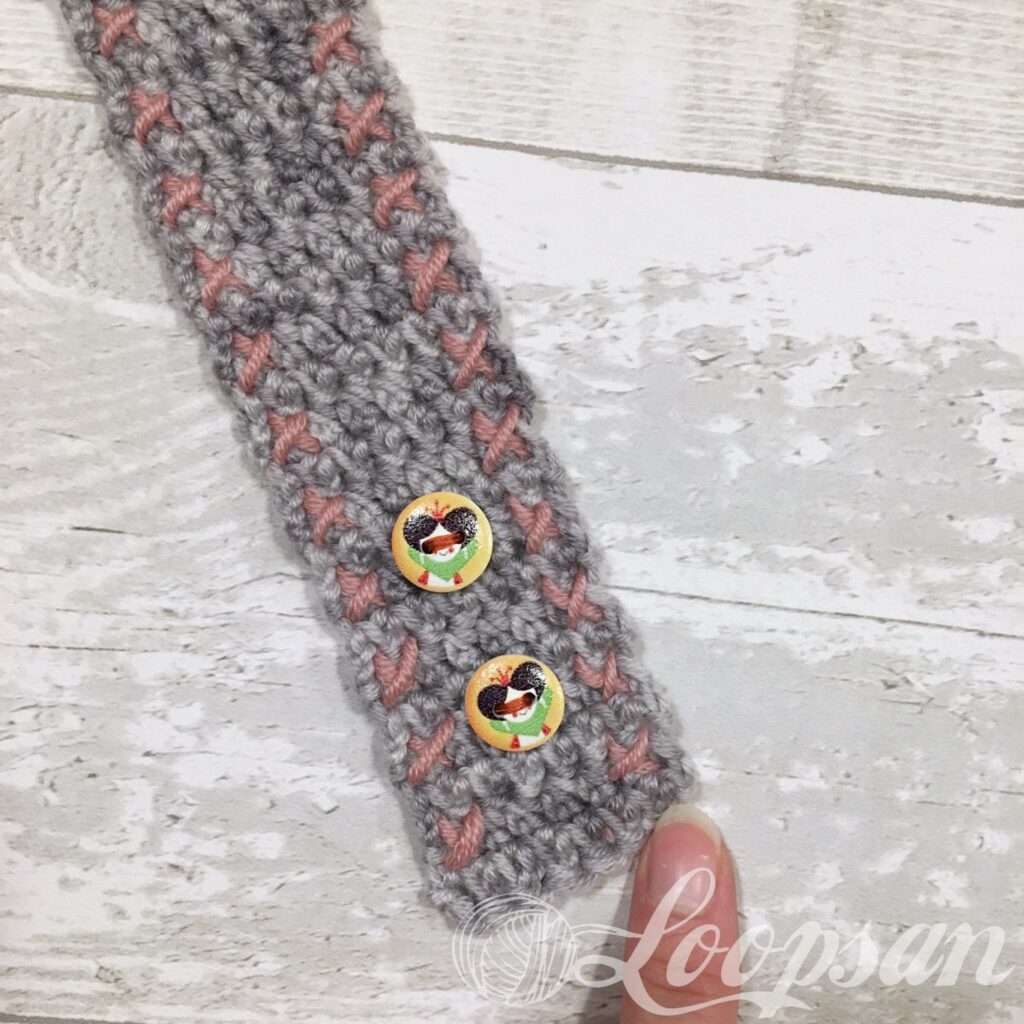 The border of the skirt features even more cross-stitch :) I do love to combine different crafts, it always adds a little bit more interest to a project, without making it too difficult at the same time.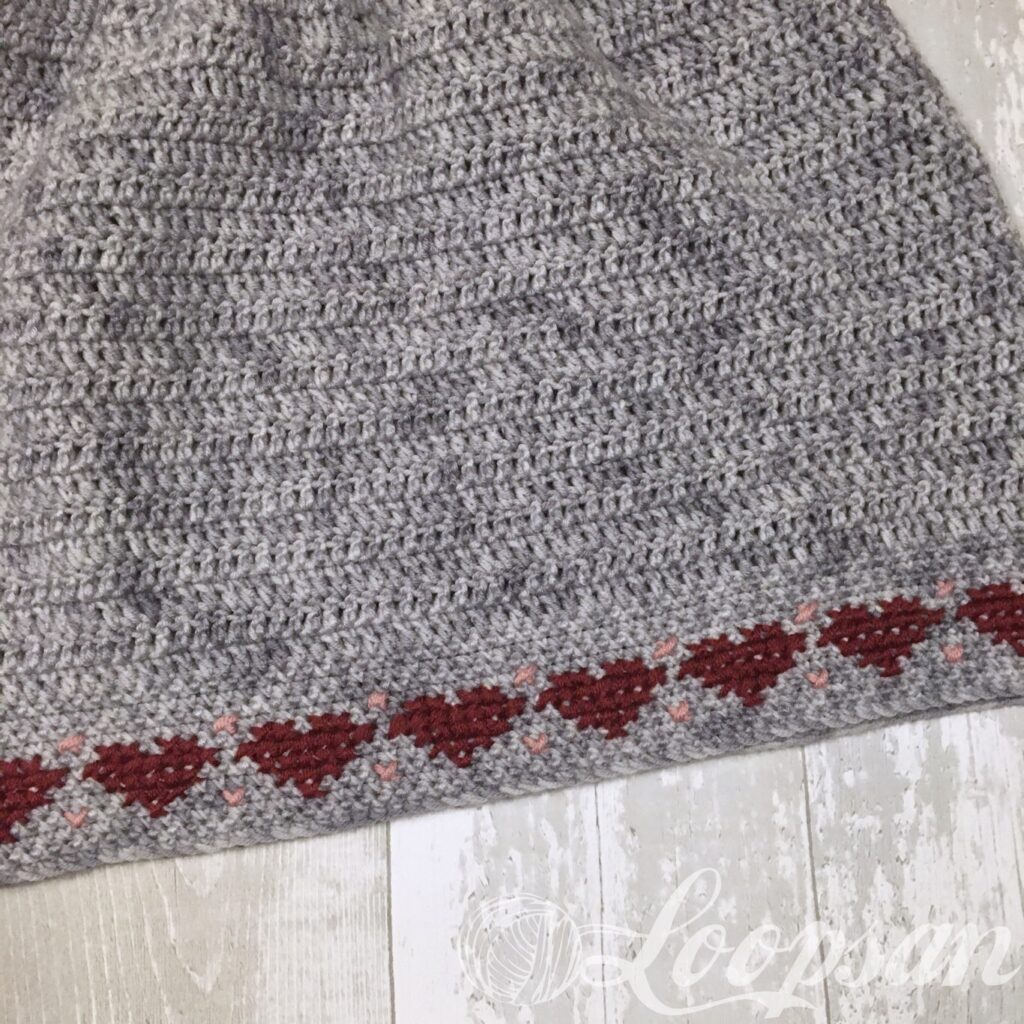 Can't wait to put my little girl in this dress at Christmas. Even though she tried the sample on for fitting purposes, it's now safely hidden away till she can unwrap it on Christmas Day.
Do you have any special crochet Christmas present planned for this year? Or want to make some Christmas decorations that work up quickly? Check out my Christmas round-up post summarizing all of my Christmas patterns I designed over the year. I'm sure there will be something there for you too.
Stay updated and receive exclusive discount codes in your email inbox


Happy Crocheting!