If you've crocheted for a while you might have found yourself in the same situation as myself. Plenty of leftover yarn from various projects, but there might not be enough of one colour to make a whole new item.
When I designed the Russian Pinafore Dress for my little girl a couple of months ago she asked me if I could make her something matching that she can cuddle. My first thought was maybe a Russian Doll Amigurumi. But to make something that truly matched I didn't have enough yarn leftover. So what else could I make that she could cuddle instead? A pillow!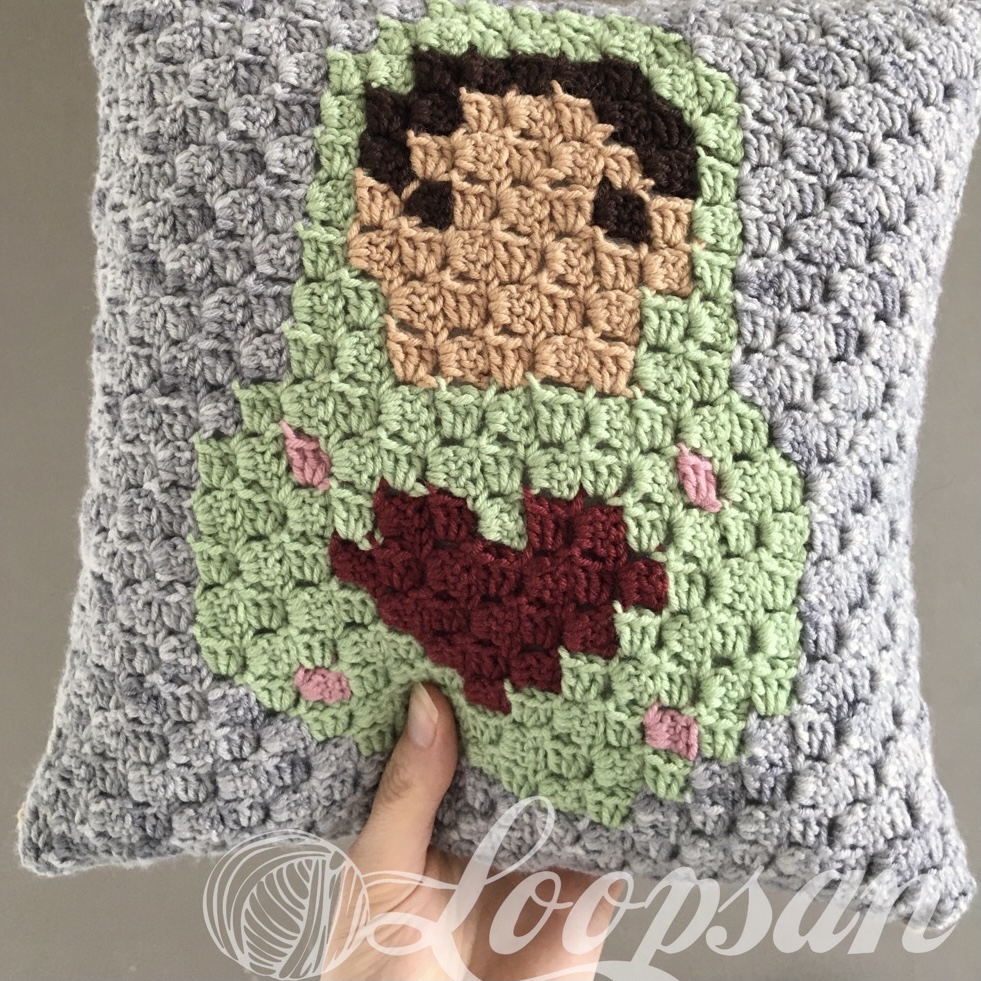 To ensure that the pillow matched I wanted to incorporate the Russian Doll Cross-stitch design from the dress into the pillow. And tada! A truly matching item was created.
I decided to make the pillow not reversible. Instead, I wanted to make sure that the pillow was stash-busting using an equal amount of yarn. There is nothing more annoying than ending up with loads of half-used balls of yarn. And if you are as – let's say disorganised – like myself, you might end up wondering what yarn this half-used ball actually assembles. Over the years I've collected so much yarn that it is difficult to keep track. How do you keep track of your yarn? Any special tricks you want to share with me to help me get better organised in 2021?
Back to the Pillow. Of course, there is nothing better than stripes for stash busting, so a stripey back was needed.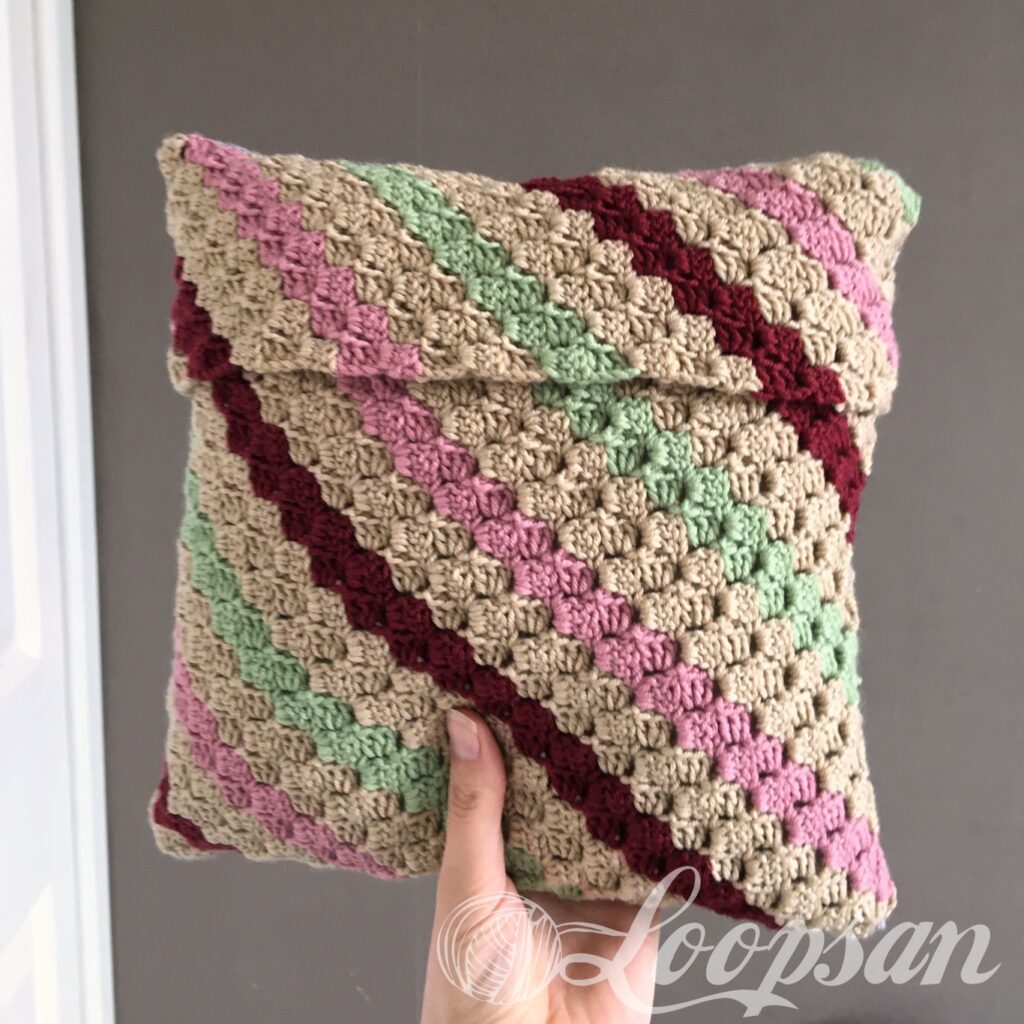 I'm also not a huge fan of adding buttons to projects, so an envelope closure ensures that it was a really easy make without the need to add buttons onto it. And also made sure that it didn't end up in my WIP like the other 123926753 projects that still needs some minor finishing touches. However, if you wish to you can of course always add a button :)
If you fancy making a Russian Doll Pillow yourself you can find the pattern for it over in my pattern shop.
Stay updated and receive exclusive discount codes in your email inbox


Happy Crocheting!