Hello, anyone still here? That's a question which I've been asked quite a lot recently. No I haven't abandoned my blog, I just ran out of steam for writing something. Over the last 2 months I was working on 3 new patterns and as one of them was a surprise, and the other two are future commissions I can't really tell you about, I ran out of things to post. Well, not really, to be honest it was more the time to actually sit down and write a blog post! Anyways, today I realised that I actually haven't told you about some happy mail, which arrived a couple of weeks ago. And with the 3 patterns all written up and out of my way it's finally time for some show and tell :)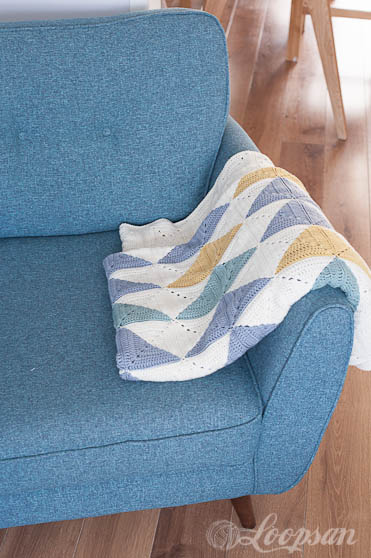 The blanket actually arrived at the perfect point in time. Our living room is now nearly done and that's what I designed it for. It actually seems like ages ago as I was commissioned for it at the end of last summer but it took me a while to get it done (with all the other stuff going on) however as it's made up of granny squares it was the perfect project to pick up and put down as soon as I had a couple of spare minutes. And as you can see in the picture it's big!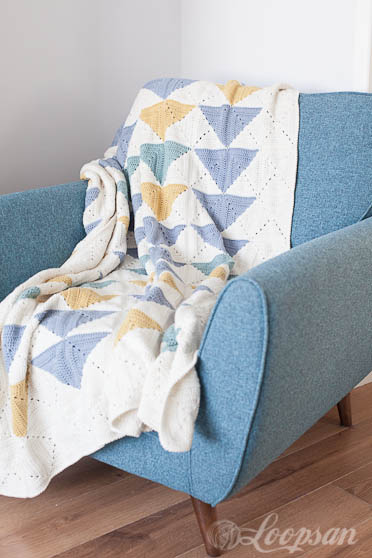 Since the sample arrived back I've already enjoyed a couple of very cuddled up evenings in this very comfy blanket. Worked in my all-time favourite yarn Debbie Bliss Baby Cashmerino it's just sooo cuddly. So now onto the funny bit. Can you see my chair? And now look onto the picture, which was featured in Inside Crochet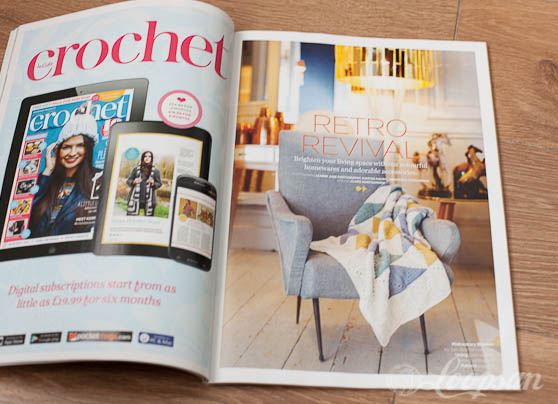 Not too far off? ;) Both are midcentury. As Claire, the editor knew what my new corner chair looks like :)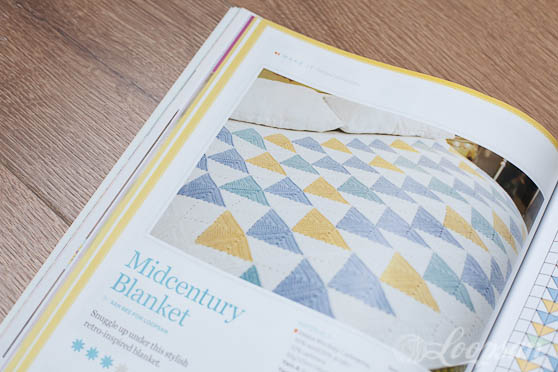 Hope you like the blanket as much as I do. I know I keep on saying this but I think this is one of my favourite designs so far :) We shall see what I come up next with :)
The pattern for my Midcentury Blanket is now available in my pattern shop. I've updated the pattern for you with US crochet terms. So now you don't have to translate it anymore if you prefer to crochet in US terms. In addition, I added some pictures to guide you through making the two-coloured granny squares in case you're a visual learner. Enjoy :)
Stay updated and receive exclusive discount codes in your email inbox


Happy Crocheting!