Yesterday I made part 1 of my advent calendar and today comes the second part. This bit is actually not only suitable for a calendar I think it would look pretty awesome as some decoration for a wedding.
Heart Pegs
You'll need
cotton yarn in red (I used 100% cotton yarn by Patons in DK)
4 mm hook
wooden cloth pegs (make sure that they're not coated usually those are the cheapest wooden ones you can get)
wood stain (make sure that it's suitable for interior use, you don't need much of it though)
super glue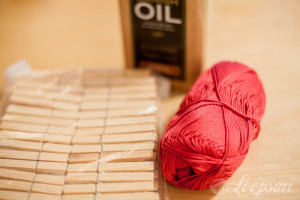 Lets get started: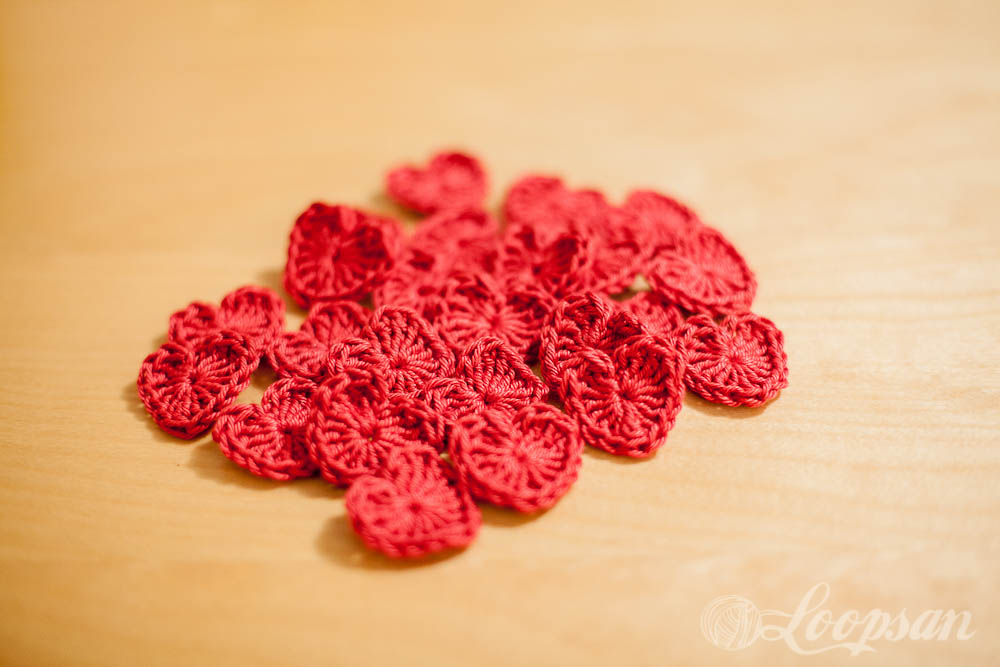 Make your 25 hearts. There are so many free heart pattern available out there in the whole blogworld that I didn't have to come up with my own. I used the mini heart form of planet junes heart pattern.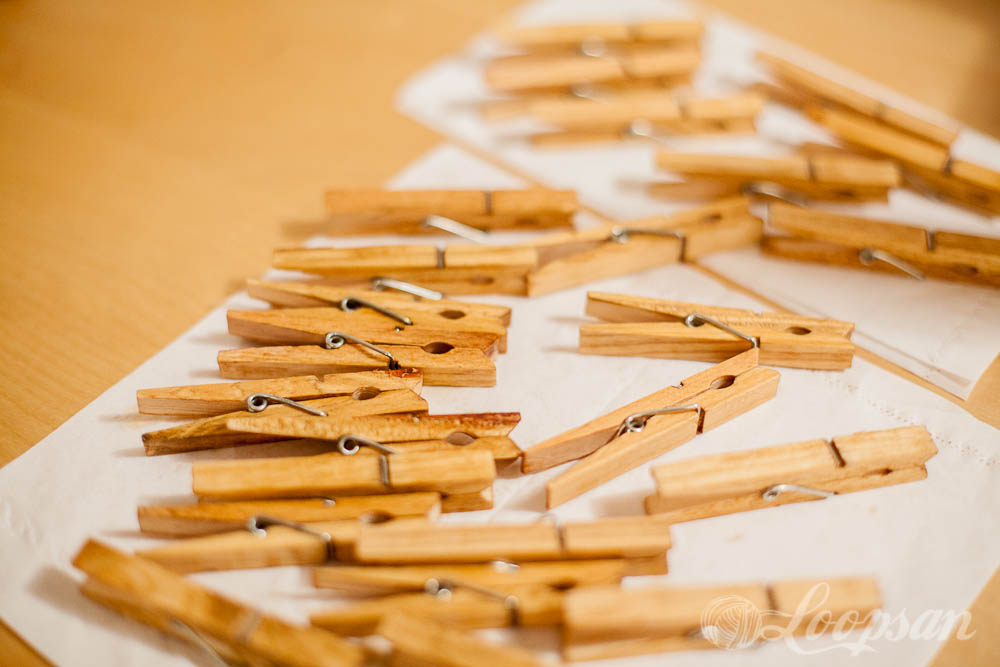 Stain your wooden pegs. I gave mine two coats but thats up to you on how dark you want them to be. Let them dry over night.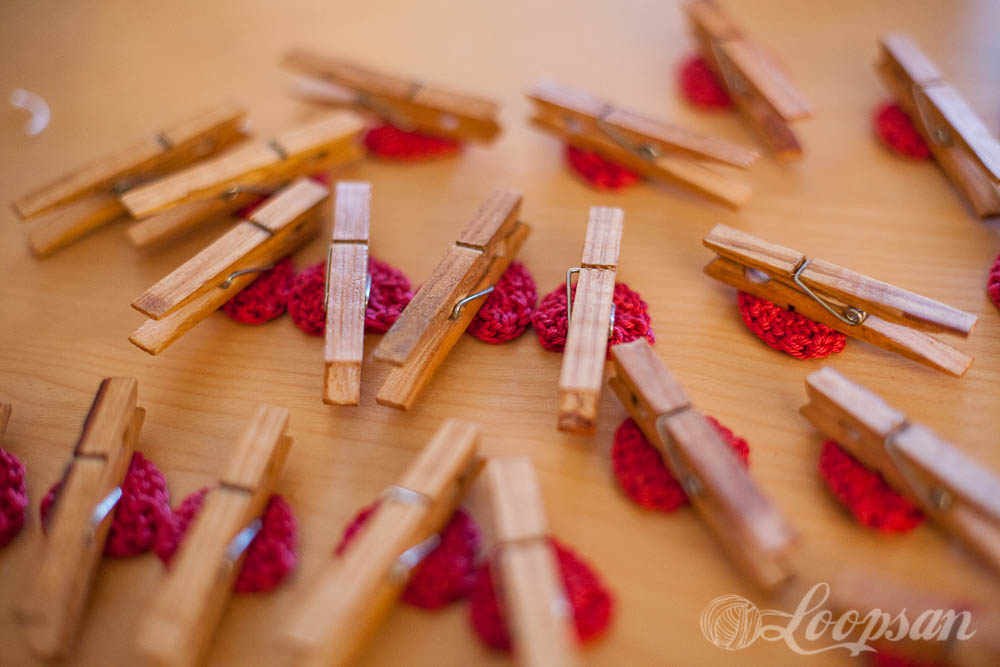 Glue your hearts onto your pegs.
Enjoy your lovely heart pegs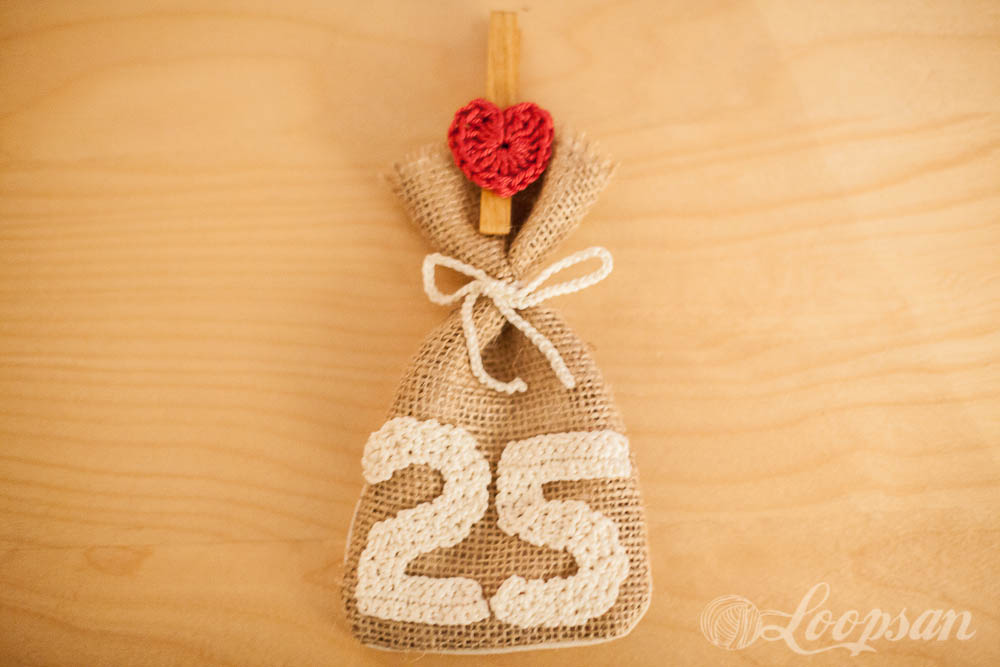 Now use your heart pegs to attach your burlap bags to some twine, wool, crochet chain or whatever you fancy.
Stay in-front of your masterpiece and admire it :)
I would love to see how your masterpiece turned out if you give this tutorial a try!
Happy Crocheting/Crafting!