Last month (where has the time gone?!) I mentioned Ellen the elephant pram chain, only to realise that I'd never introduced the matching blanket I designed with it. I've clearly got a big mountain of patterns still to go through.
Ellen the Elephant blanket was initially designed for one of my friends when she was expecting her little boy over 4 years ago. As they didn't find out the gender beforehand she wanted a gender-neutral blanket to go with the grey/mustard tones in the nursery. Since I couldn't think of any grey/mustard animal I thought that an elephant, with mustard accessories, would fit the brief.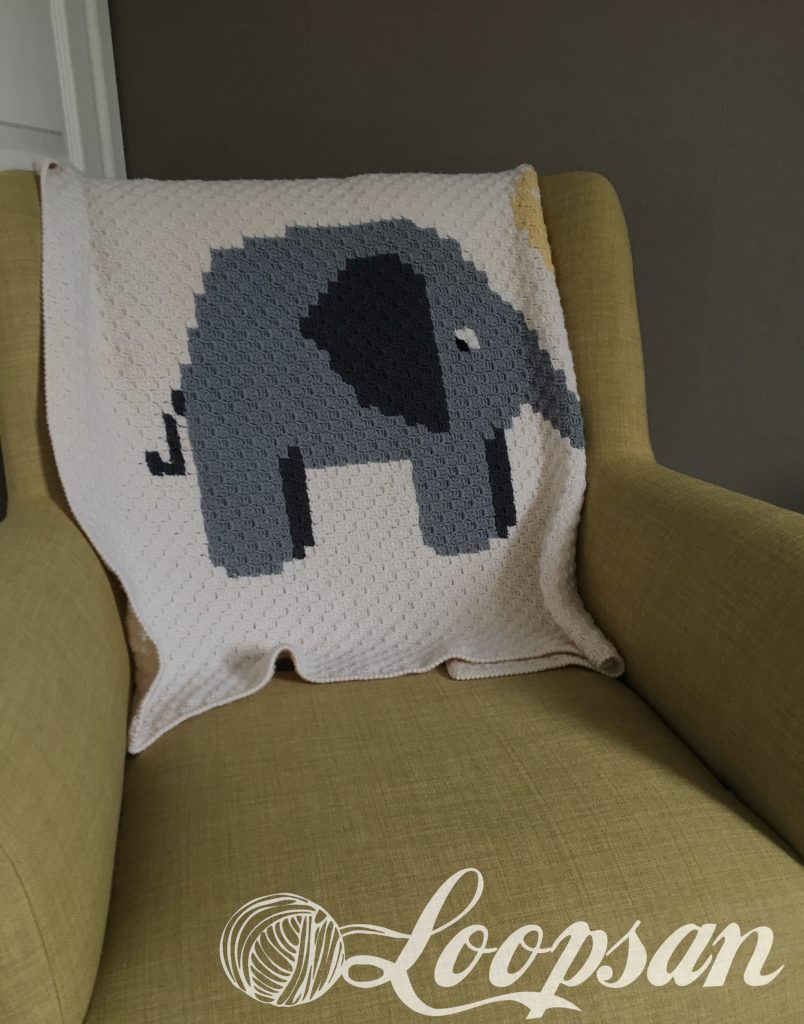 Ellen was also my first ever C2C blanket design, who would have thought that she will be followed by lots more. And if you've never tried C2C Crochet, check out my Corner to Corner Crochet Basics Tutorial.
The other day, Inside Crochet featured my Ellen Pattern on their Throwback Thursday. Besides doing a little happy dance when seeing the feature, the amount of likes it received was really flattering too :) Even more so, given the fact that it's one of my older patterns. But isn't the little girl super cute? I was planning to rebuilt this picture with my little girl but guess what, I never got around to do it…
https://www.instagram.com/p/CCIiUz0JD8X/?igshid=1va8fdiiut33v
Besides that, over the years there have been several versions of Ellen popping up on Instagram. I loved every single one of them and made a little happy dance, when I saw each of them.
https://www.instagram.com/p/BZYlrGaH0nl/?igshid=1jwlfib4uoysc
So if you fancy now making your own Ellen you can find the pattern here.
Stay updated and receive exclusive discount codes in your email inbox


Happy Crocheting!