Christmas time is the main time when people usually think about charities. Have you ever made a crochet item which you gave to charity? If yes for which one? I wanted to make someone happy with my crochet items and didn't want my items to be sold for little money, which then in the end goes to charity.
Even though I thought at the beginning that it might be easier to donate an item I quickly realised that it's absolutely not (or maybe Google was not my friend while doing this search ;)). Most of the charities which I found tend to say that they're going to sell the items or ship them to somewhere but I wanted to help people in the UK.
It took me a while until I found Lisa's Stars. Lisa's Stars is a non-profit organisation, which helps people who lost their babies prematurely. A really sad thing, which you don't wish anyone to have to go through. They not only supply parents with clothes and blankets for their angels, which are in most cases to little too fit into commerical available baby clothes. They also give the parents support if needed. So I happily made up some items for them. (Even though the whole process is still quite sad, when you keep in mind that those really tiny items are actually needed by an angel :( ).
If you're living in the UK and want to help them out please visit their Facebook page for more information. If not, a Facebook like will still help to spread the word :)
I hope that my items will help someone to feel a little bit less lost in their worst moment.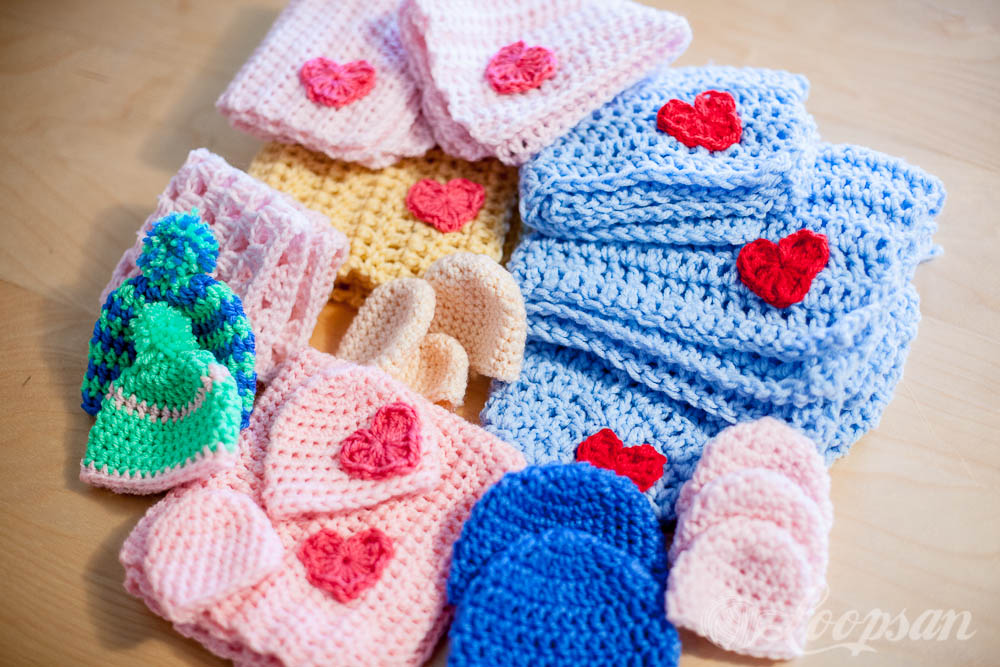 I'm already on my next charity project now. Crocheting hexagons for dialysis patients living in London. All you have to do is crochet, with DK yarn in either acrylic or cotton, hexagons with a diameter of 15 cm and the last round must be white, so that it can be neatly joined into a whole blanket.  You can find more informations about crochet for kidneys here and also on the ravelry page. The whole project is running until the beginning of February.
Happy Crocheting!