I'm sort of back to the blogging world. But only sort of. For everyone who is missing my CAL squares at the moment, I'm sorry I'm still on a CAL break but I'm hoping to be able to catch up a little bit in May even though the next couple of weeks are going to be manic. I was living in a hotel for the last 3 weeks and finally found a new place to live, which means that I still haven't properly moved yet. Besides that, I've got VERY exciting news! I've been commissioned for a crochet magazine here in the UK, which means that most of my spare time in the next month will be spent on that. BUT I've still got a couple of projects I haven't talked about yet so there is still loads to come (and if you follow me on Instagram you've seen that the train turned into my new craft room so it's not that I completely stopped crocheting at all!) I just can't promise when the next CAL square will be up on my blog. So now onto another project, I wanted to talk about for a while but still haven't done yet ;)
Every time I see a Campervan I'm falling more and more in love with them and dreaming about me owning one and traveling the world. So I was more than happy when I found a pattern for a Campervan Doorstop in the Inside Crochet Issue 50. It took me way longer to finish this doorstop than it should have, which was primarily due to my non-ability to buy the right colour yarn for the project. I ran out of natural just two rows before finishing and when I went off to buy some more I ended up with more olive grey instead of natural… But I managed to get there in the end :) I'm not super happy with the light buttons, but those were the only matching bigger white buttons I could find in my button stash, which I'm trying to downsize a little bit at the moment.
I used:
3.5 mm hook
2 balls of Rico Design Essentials Cotton DK in olive grey and natural each
schoeller + stahl limone in brown as contrast colour
Drops Muskat in black for the wheels instead of buttons (again as I didn't had supersize black buttons in my stash)
There is an errata available on the Inside Crochet website for this pattern.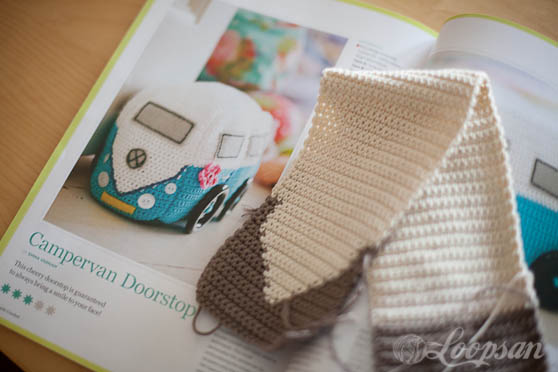 Even though I liked the colours choices given in the pattern, I went for a more neutral colour choice. It's a bit more me and fits more into our apartment.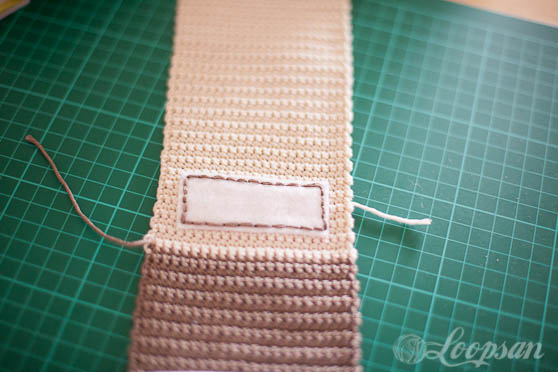 My windows were white and for the embroidery part I used my van main colour. As you can see my embroidery skills are still at the level of a beginner but I'm hoping to get better at some point and just see it as a learning curve ;)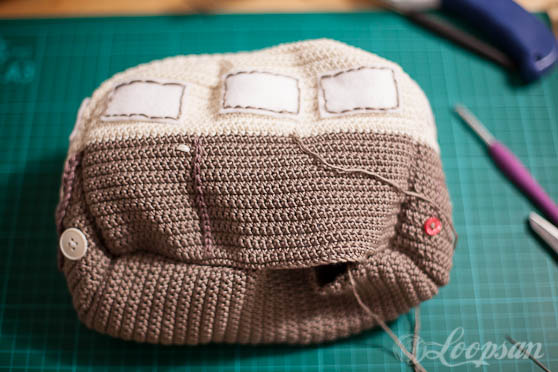 My van just before it got fully stuffed.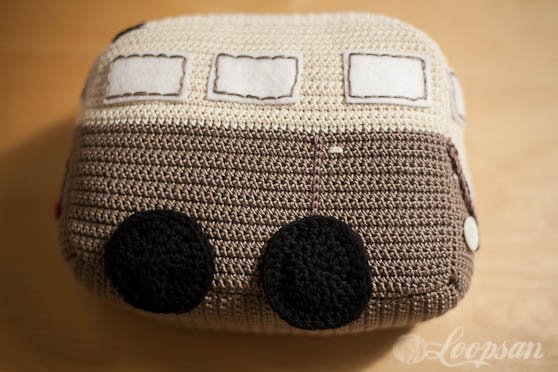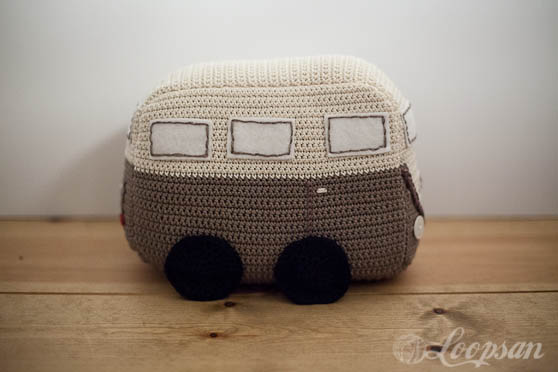 Ready to drive to the door. :)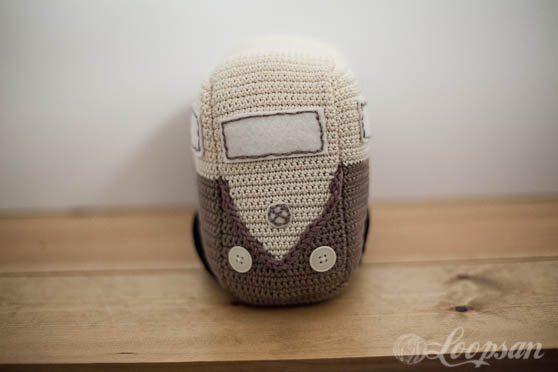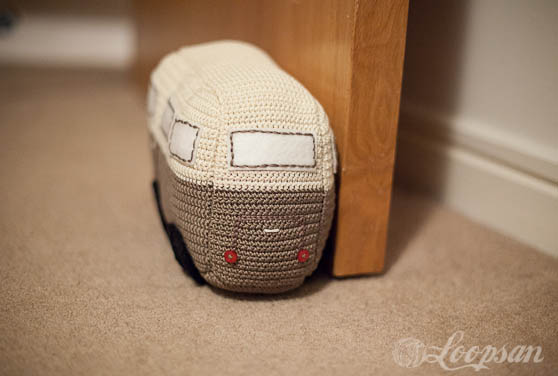 And there it is looking nice and shiny in its new place to live :)
I really enjoyed this pattern and one doorstop can be easily done in one weekend (as long as you've got all the materials on hand ;))
Have a lovely week and happy Crocheting!
Stay updated and receive exclusive discount codes in your email inbox


Happy Crocheting!