Since all of my recent patterns were primarily baby items, it's now time for some change (but that doesn't mean that I'll stop making them). Sitting at lunch my new colleague told me about her very cute, but sadly sick cat. Even though I never owned a cat myself I knew that I wanted to crochet Harry something to keep him entertained while staying indoors all day (and leave her wallpapers alone ;)) So Harry, the crochet cat toy blanket, was born and he is playing with it, which is great :) You can easily adjust the blanket and even turn it into a baby sensory blanket (if you replace the small jingle bells with something that isn't a choking hazard).
Harry – the crochet cat toy blanket
You'll need:
yarn of your choice (I used an apparently 8 ply yarn from an Australian Dollarstore for mine (bought it while I was living there 2 years ago), even though I would say it was more the thickness of aran weight yarn :))
hook size which matches your yarn (I used a 7 mm hook for mine)
2 or more jingle bells
tapestry needle

Abbreviations
ch= chain
dc = double crochet (US term); treble crochet (tr, UK term)
hdc = half double crochet (US term); half treble crochet (htr, UK term)
fsc= foundation single crochet (US term); foundation double crochet (fdc, UK term)
st= stitch(es)
In my patterns, UK terms are always given in brackets.

Let's get started:
If you want to end up with a bigger blanket just add multiples of 3 ch's st to your starting ch.
ch 31
Row 1: dc (tr) in 4 ch from hook, ch 1, dc (tr) in next st, *skip next ch, dc (tr), ch 1, dc (tr)* 7 times, dc (tr) in last ch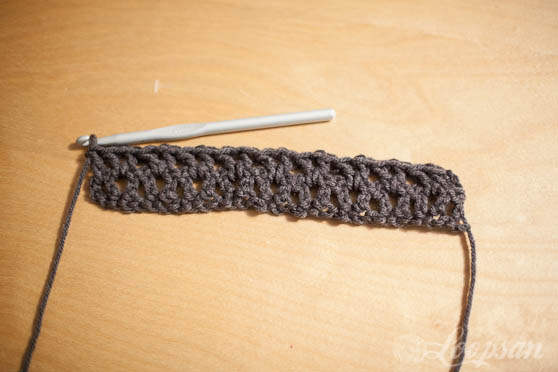 Row 2-13: ch 3, *dc (tr), ch 1, dc (tr)* 7 times, dc (tr) in last st.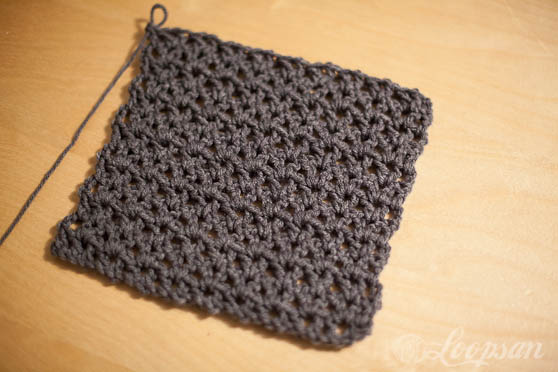 hdc (htr) around your blanket to give it a smooth finish.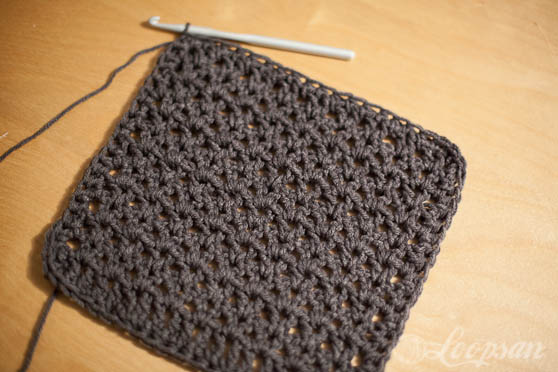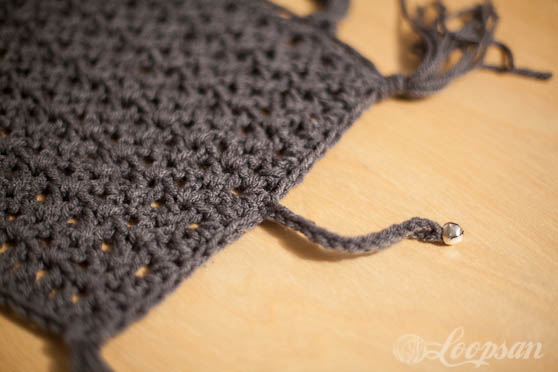 Make 15 fsc (fdc) at the place of your choice and attach a jingle bell to it.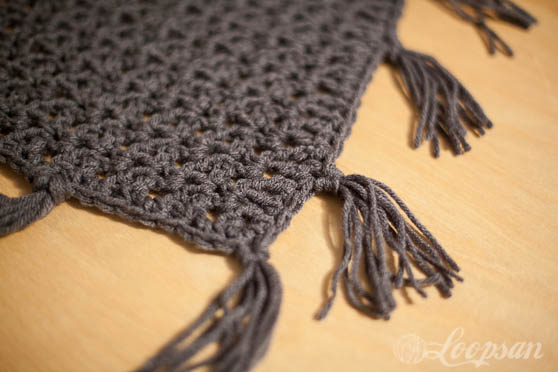 Add as many tassels as you fancy.
And than give it to your cat to enjoy :)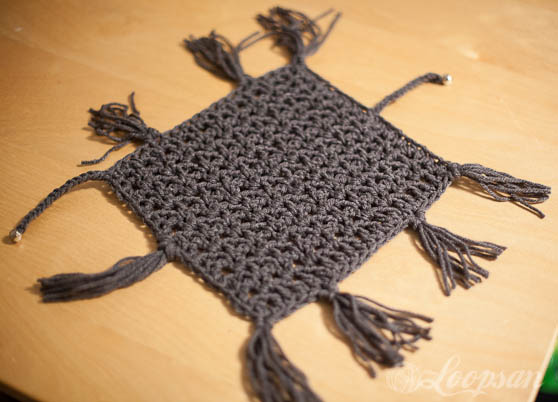 I hope I've inspired you to make your own Harry blanket and would love to see how it turned out so please feel free to post a picture to my Facebook wall ( I would love to see some cat pictures :)) or link the project to your Ravelry account. And don't forget to follow me on bloglovin to stay updated on what's happening here.
Stay updated and receive exclusive discount codes in your email inbox


Happy Crocheting!


Disclaimer: This pattern is not for resale so please do not sell it to other people. If you do use it and enjoy it, I'd be grateful for a link back to my blog and the pattern, but please don't copy and paste it to your website or copy my pictures. You're allowed to sell finished items created with the pattern, but please do give me credit as the designer (link back to the blog when selling online). Thank you!