2014 will be the year of babies. A couple of my friends are pregnant at the moment, which is really nice as this means for me that I can crochet more cute baby items :). So this time I was allowed to make something for a lovely little boy and the wish was for it to be in blue so this is what I came up with :)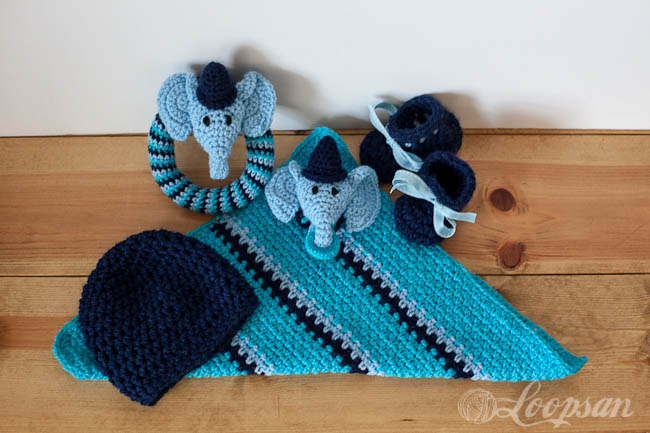 It's a set with a hat, shoes, a small blanket, and a rattle :)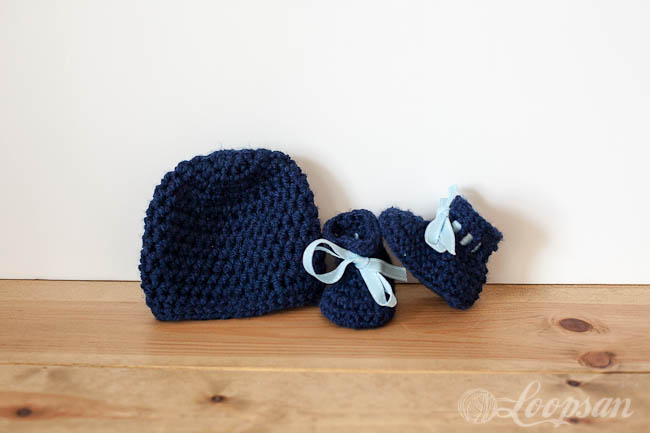 The hat was a simple but still very nice basic beanie made with the "half double crochet hat " pattern by oombawka design, while the shoes are the Newborn baby booties pattern by repeat crafter me, which I made before. I really like this pattern as they whip up so quickly. I used a 6.5 mm hook for both of them and made them in a yarn, which I fell in love with after I touched it. It is Rico Design Basic Acrylic Chunky in Navy, which is strangely hard to come by. I haven't seen it around often but I'm a huge fan of Rico Design yarns so I had to give it a try.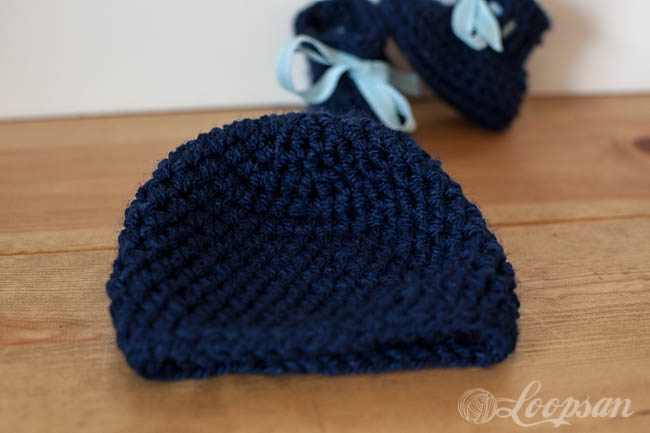 But sadly after a run in the washing machine, the yarn went really "fuzzy", which was a little bit of a letdown as I haven't had this experience with other acrylic yarn before. Maybe this is the reason why you hardly see it in shops?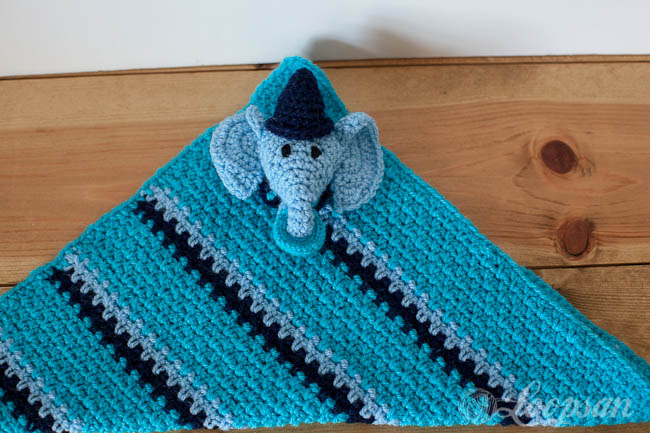 For the elephant blanket, I dug deep into my yarn stash and it's Hayfield Bonus DK in colours I can't name anymore ( they were leftovers from projects I did before I had my proper "stash-control" system in place ;)) I made the girly version, Grace, just very recently. While this one is Edward, the circus elephant again a more than just an adorable pattern by Dedri Uys from LookatwhatImade. This time I even stuck to the blanket pattern given in the pattern ;) I just made it slightly bigger than Dedri suggested to be more blanket rather than a small comforter.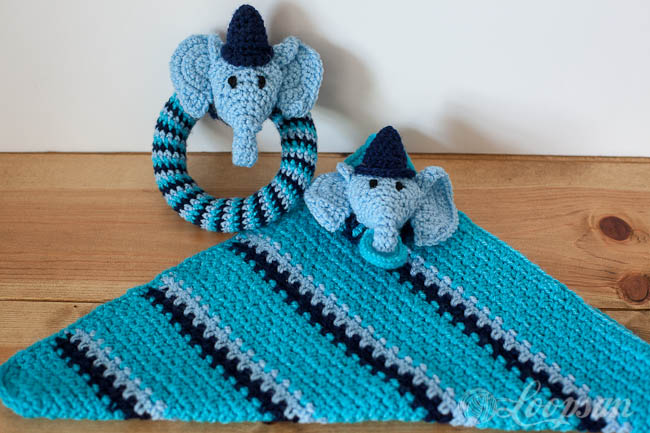 Well and then there is a rattle :) You might have seen already my Grace rattle, while this one is Edward the rattle. So now you might be wondering where you can find the pattern for this one? Watch this space as it'll be released next week :)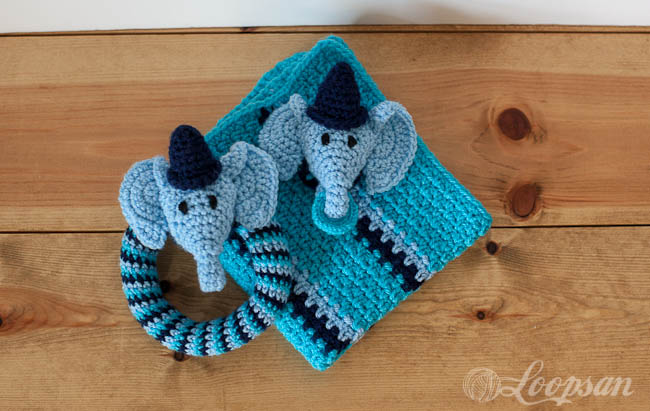 And don't forget to follow me on bloglovin to stay updated on what's happening here :)
Stay updated and receive exclusive discount codes in your email inbox


Happy Crocheting!