Twinkle twinkle little star how I wonder what you are… was the one and only lullaby that my little girl went to sleep with. I remember those – what seemed at that time – endless nights trying to get her to sleep while singing it to her.
So when she got older and I stopped singing lullabies to her I wanted to create her a pillow that reminded her of it. That's the background story of how my big star pillow was born.
The pillow is a perfect cuddly toy size too. When designing it over a year ago I was unsure if I should add a face or not but decided not to. Maybe one day I will make another one and try out my face idea.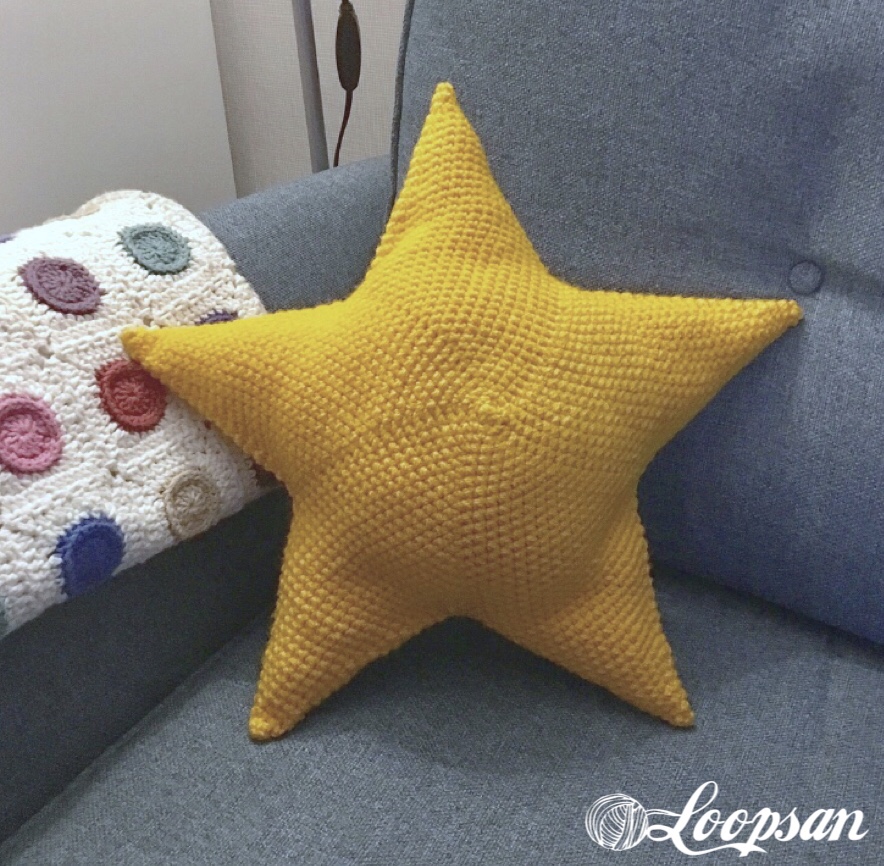 If you like the star as much as I do and want to make your own, you will find the pattern to my big star pillow on LoveCrafts here.
Stay updated and receive exclusive discount codes in your email inbox

Happy Crocheting!