My little girl is currently totally obsessed with Rainbows. So of course one day she came to me and asked for a rainbow skirt. You might have seen if you follow me on Instagram, that I'm into sewing at the moment, but she wanted a skirt in which she can really snuggle. This means a crochet skirt is perfect for winter :).
While I have made several crochet clothing items for babies and toddlers, none of those patterns I actually designed myself. So of course, I love a new challenge.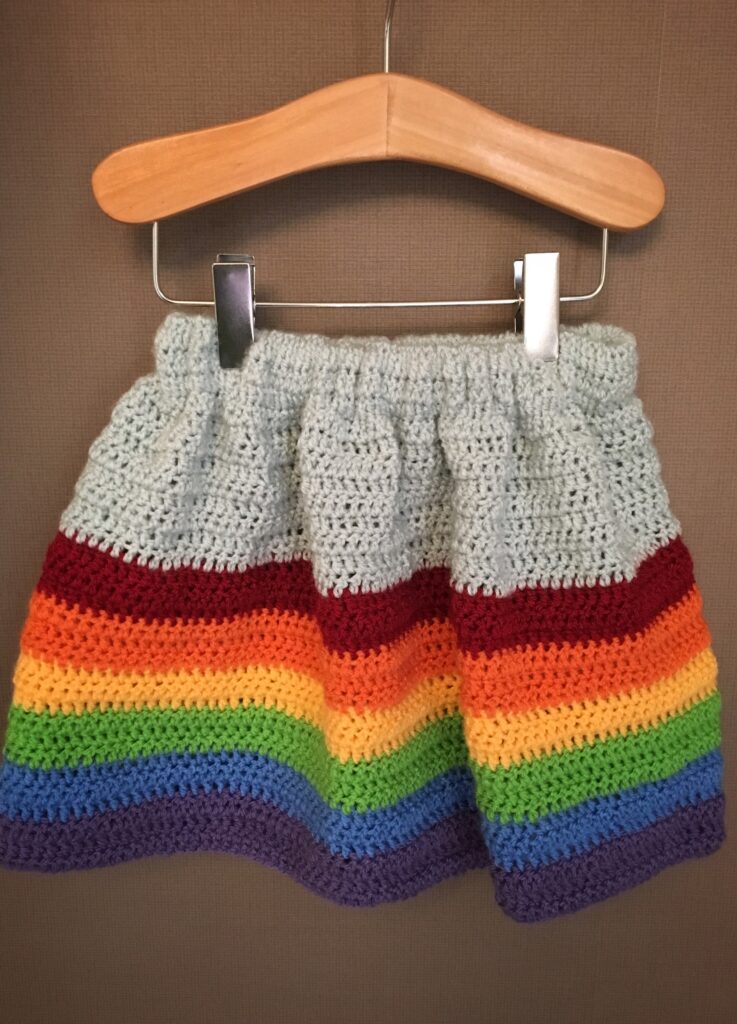 This is how my final rainbow skirt worked out. Made in easy-to-care-for Stylecraft Special DK. Of course, a skirt made out of merino wool would have been even snugglier, but I've gone for the practical throw-in-the-wash, and – yes you can wear it to nursery too, as it's in acrylic yarn. Plus this also means that this skirt is rather friendly on your wallet too :)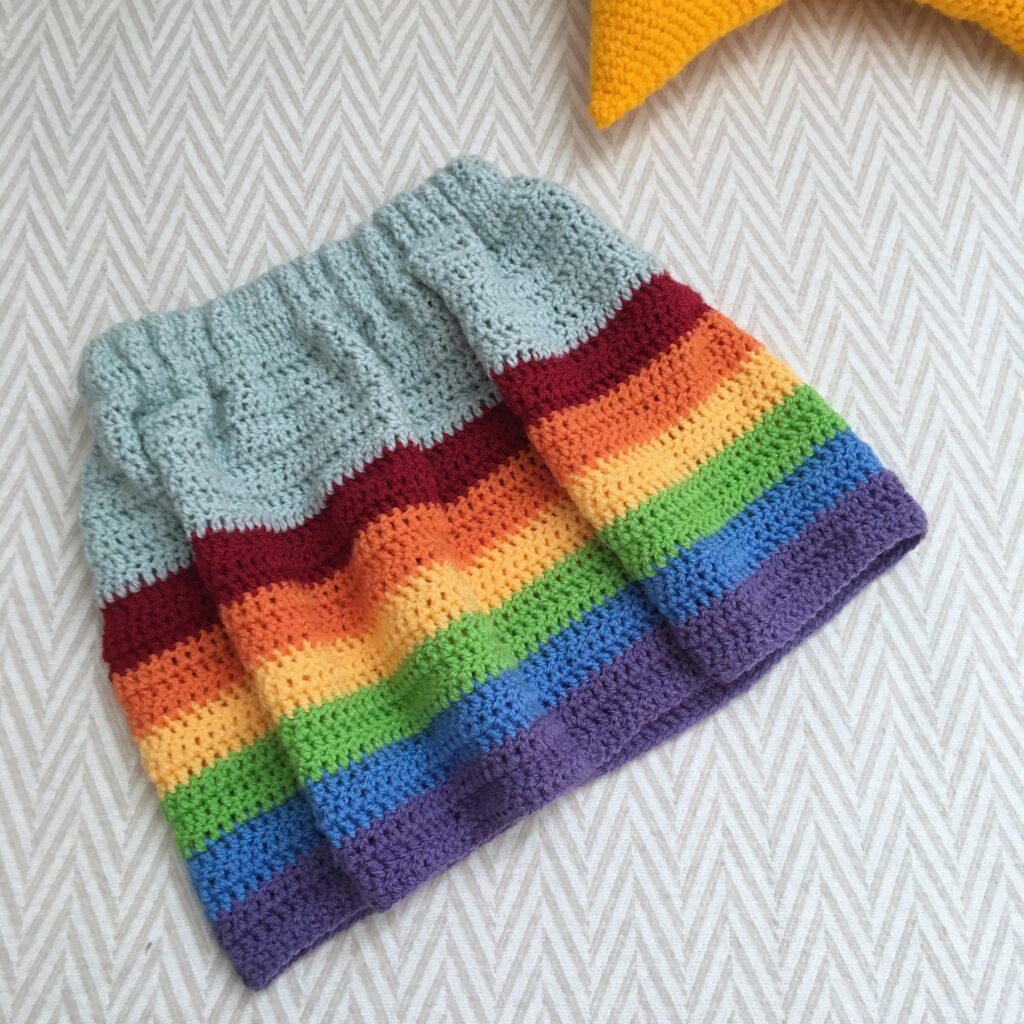 The pattern is currently available in sizes for 2-3 year olds and 3-4 year olds, however I am thinking of extending the size range in the near future. Which sizes would you like to see next? Bigger kids sizes or maybe even an adult version?
As always the pattern for this rainbow skirt is in my pattern shop.
Stay updated and receive exclusive discount codes in your email inbox


Happy Crocheting!