Every one of my patterns usually has a history. Mitch has a comparably long history. I created him over 2 years ago when one of my friends told me that her 3-year-old son is heavily into moles. It might sound odd but one of the main characters of a German children's TV program is a cute little mole. I really loved him when I was little (which is slightly longer than 2 years ago ;)) so I can understand and I was more than happy to crochet a cuddly companion for him.
You might wonder that why I'm only getting around to publish the pattern though. I designed a mole, it flew to Germany and was happily received by its new recipient. I wrote the pattern down, got it tested but even after that I wasn't completely satisfied with my yarn choice and put it in the "finish at some point pile". This was until I came across Scheepjes Stonewashed yarn, which is PERFECT and exactly what I was looking for all the time for Mitch :)
So when Mitch was done I took him on a quick photoshoot, even though it appeared to be slightly more difficult than I expected it to be.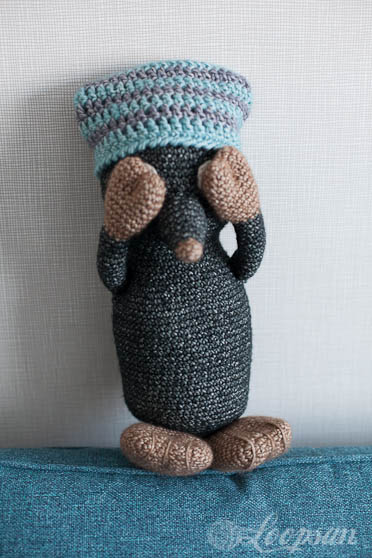 First he was hiding and really didn't want to get any pictures taken of him.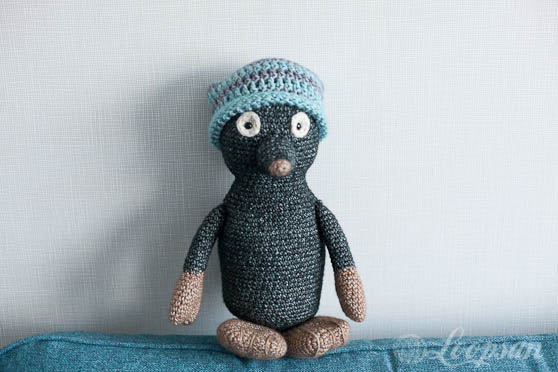 Then he started playing with his hat and wasn't wearing it how he should be..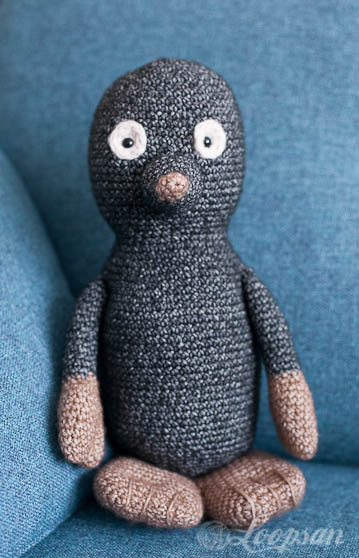 As I told him off, he threw his beanie off the couch.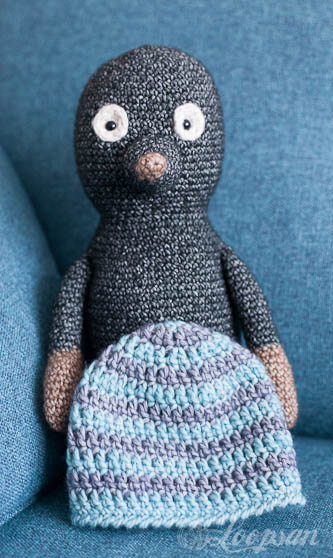 And by the end, I finally managed to get a half-decent picture of him!
That was much more difficult than I expected it was going to be ;)
If I have inspired to you make a cheeky, not so little (he is 36 cm tall!), mole yourself you can find the pattern for Mitch on ravelry. And also since I'm still feeling a bit lonely on Instagram, why not come over and see if you might find a discount code there? :)
Stay updated and receive exclusive discount codes in your email inbox


Happy Crocheting!