Well, you might have wondered what this whole blog silence is about. Yes, I'm ultra busy (and sadly not with crochet) but even before the move into our new house, my blog was really silent. One of the reasons were a couple of commissions. One of them I'm finally able to talk about now.
When you open the latest issue of Inside Crochet you'll find my Four-in-a-row blanket. When Claire sent me the call for submissions over I was really quickly clear that this was the one to go in that issue. I've had the idea for a while to turn this into a proper blanket for a while. Actually, since our last camping trip last year when I was; a) freezing, as it was cold (summer in the UK haha) and b) we also wanted something to play while camping. I loved four-in-a-row since I was a child and even though I'm now pretending to be a grown-up that doesn't mean that I stop playing games. So the idea of a four-in-a-blanket was born and Claire luckily agreed that this was a good idea! :)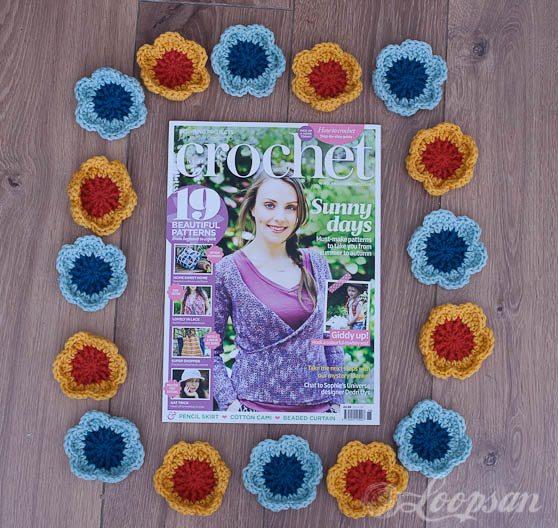 Besides finding another one of my patterns in Inside Crochet it was also very lovely to see that this time my lovely friend Dedri from lookatwhatImade got featured in the issue too :)
My blanket is done in a very lovely Rowan Yarn (Pure Wool) what a joy to crochet and it's a superwash yarn it's durable and therefore practical at the same time.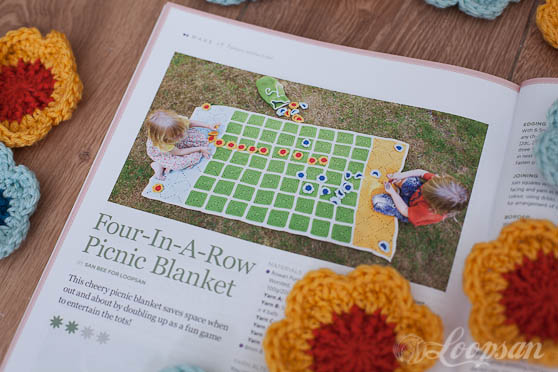 The pattern features lovely pictures of two children playing with the blanket :) Even though I see adults playing with it too (well I might be one of them ;))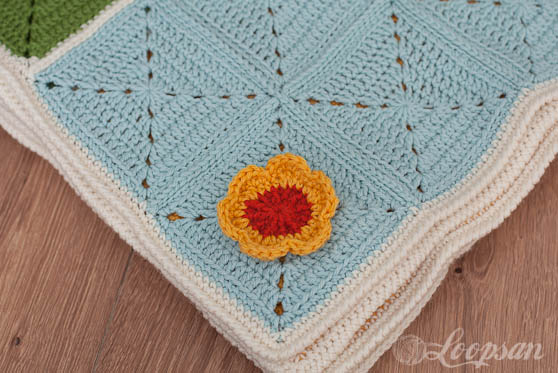 The corner play stones are actually attached to the blanket which gives it a cute little extra when used as a blanket to cover up rather than a play blanket.
Besides being featured in another issue of Inside Crochet I've got even better news for you. I'm ENGAGED :) Wuhuuuu :) It was a very lovely surprise and now I'm the proud owner of a really lovely sparkly ring on my left hand.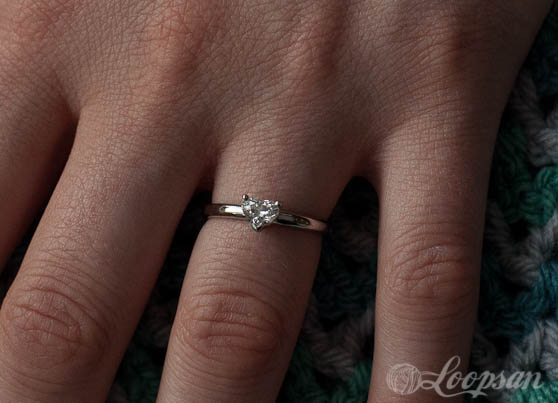 I'm so chuffed as I wasn't expecting that. We've been going out for over 4 years but still being THE question asked was a really lovely surprise.
But after having a quick look at a rough estimate of what a wedding might cost I'm currently actually a bit frustrated. As we just bought a house we don't really have the money to have a full blast of a big-fat wedding. It'll be more of an "on-the-budget, I'm trying to do as much as I can DIY" type wedding. Which will be lovely for sure but now my question to you :) Do you have any tips and tricks which helped you making your wedding to be a lovely day without completely breaking the bank? Any help would be very much appreciated and I'm sure that there will be more than a little bit of crochet involved in my day ;) I'm actually thinking of trying to sell a couple of my crochet blankets just to help a little bit with raising the funds for the big day or do you think that wouldn't be an idea worthwhile doing?
Hope you're having a lovely week!
Stay updated and receive exclusive discount codes in your email inbox


Happy Crocheting!