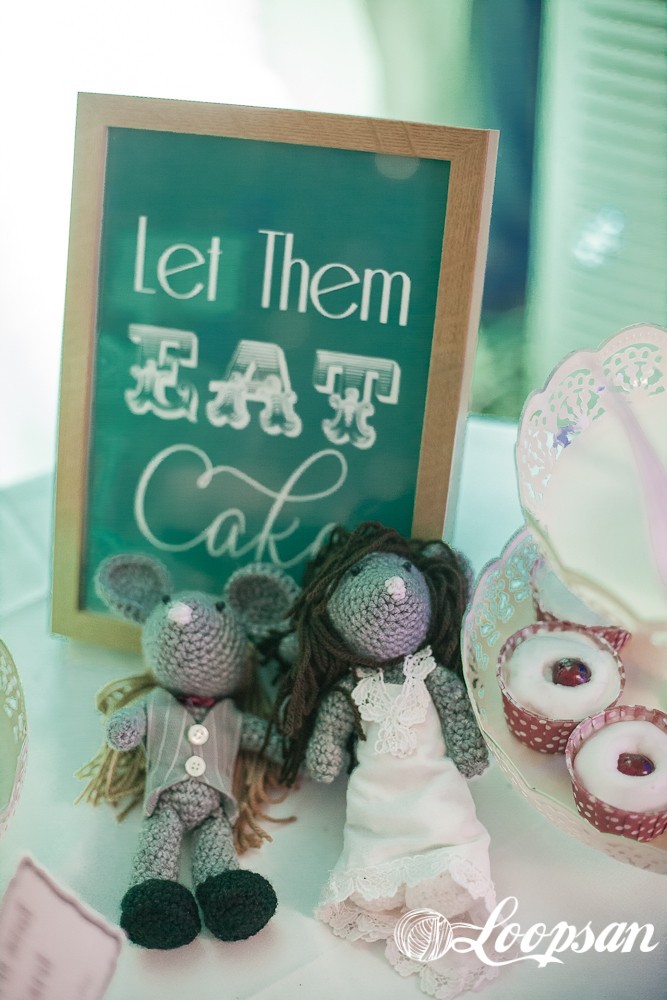 "A crochet wedding cake topper?" Oh yes you hear right. That's what I thought first when a good friend of mine came to me with the idea. But it didn't stop there. "We are planning to do something special, we want a real cheese cake." And what goes well with cheese? You're right – mice.
So my challenge was set – a mice cake topper it is. Even though I was honoured that she wanted me to do her cake topper I was at the same time afraid to mess it up. I mean, it's for her wedding cake. The most important cake for the biggest day in your life. You really don't want to mess this one up.
I started off looking for some patterns but whenever I searched for a mouse pattern I soon realised that there wasn't much out there which fitted my purpose. Luckily I came across Morris the mouse in a Google image search – it was exactly what I was looking for. I changed the pattern slightly by giving my mice wedding couple "proper" shoes. As well as that, I dressed the mice up so that they ended up looking like a mice copy of the real bride and groom. Luckily they really liked them so we're still friends and I didn't mess up their big day :).
You want to stay updated on what's happening here? Why not sign up to my newsletter to stay updated and receive exclusive discount codes into your email inbox.
Happy Crocheting!