Even though I have made many crochet hats so far, I haven't had the chance to make a beanie. You might wonder why even though I really like the look of them they just don't seem to fit me. So I was quite happy when my friend Natascha came around to ask me if I could make her a beanie. She is working as a photographer and wanted something stylish while being on outdoor shoots. (Check out her website here if you want to see what she is up to :)) I could have come up with my own pattern but as they're now over 600 beanie patterns available on Ravelry I decided not to bother and just customise an existing pattern. Natascha wanted a beanie in stripey blue/greens, which she could also wear during spring so a chunky hat would have been too warm for that purpose.
That's what I came up with and I can't wait to see it worn by her and not Mr. Bump :)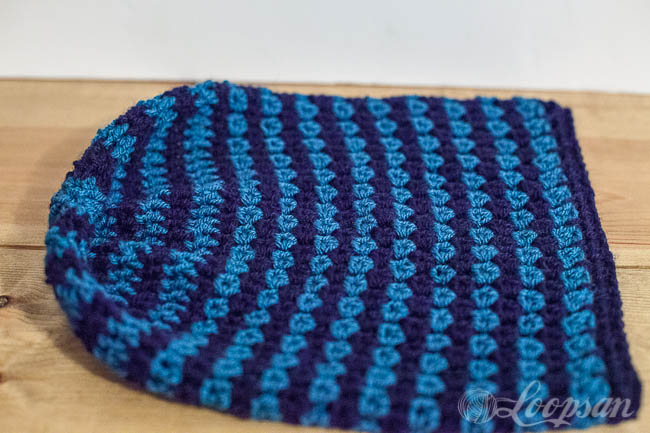 Comfy Slouch Beanie
You'll need: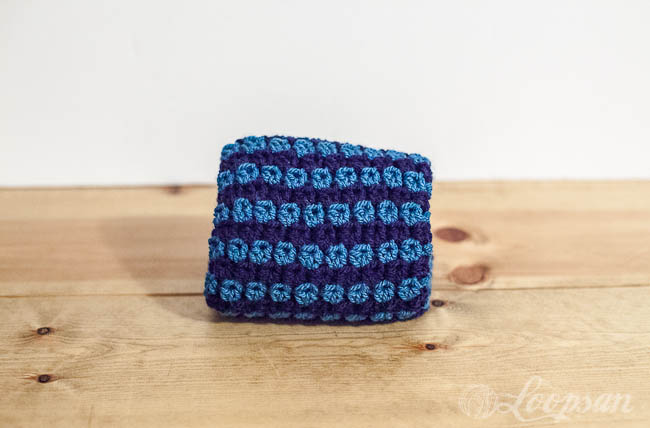 My changes to the original pattern:
I made a colour change after every round started off with petrol.
As I wanted the hat to end in petrol I added an extra round before starting to decrease.
I also changed the edge. First I added a row of alternating 1 hdc (htr UK term) and 1 ch around in midnight. And after that I added 2 hdc (htr UK term) in the chain spaces also in midnight.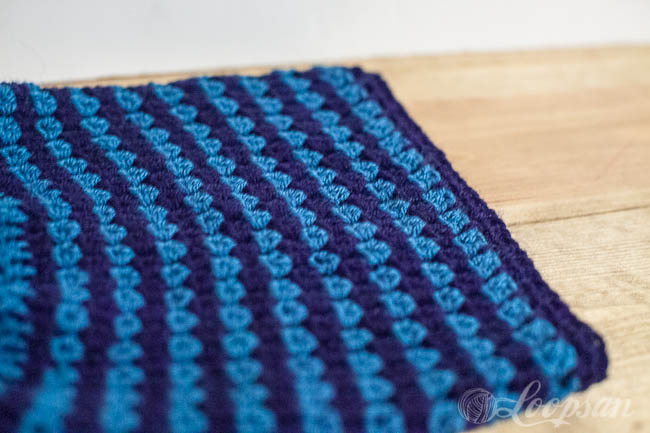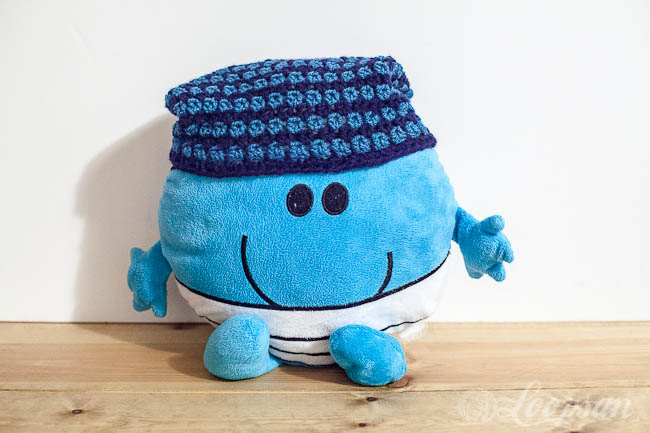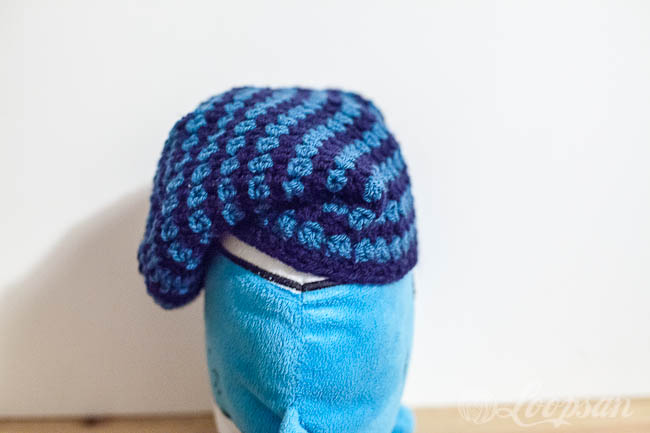 Hope this inspired you to make a beanie for yourself! And if so please let me know. And don't forget to follow me on bloglovin to stay updated on what's happening here :)
Stay updated and receive exclusive discount codes in your email inbox


Happy Crocheting!