I'm soooo excited! I'm finally allowed to talk about something I was bursting to tell you about :) I got commissioned to design a bathroom set for Inside Crochet. Inside Crochet isn't this brilliant? At the beginning of the year, I was joking, saying to my boyfriend: One of my biggest dreams would be to see one of my patterns in Inside Crochet and now it is reality :) Still can't believe it. I'm a big fan of Inside Crochet, especially the photography – soo yummy. I've got a couple of "One-day-I'm-going-to-do-this" patterns on my stash from Inside Crochet.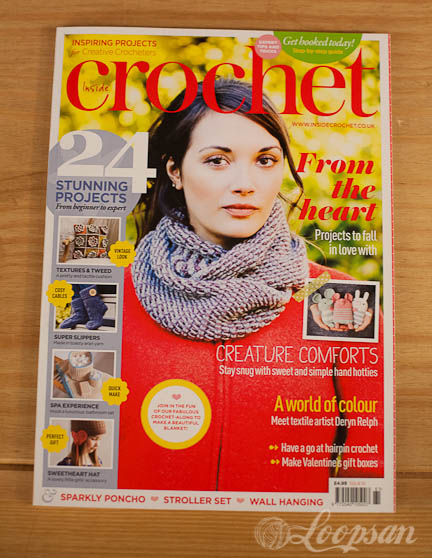 Actually, it's my boyfriend's fault that this pattern was turned into a bathroom set as I was playing one day with front and post stitches and suddenly he said that he would love to have a bathroom set in this pattern. And there it is now and even smuggled itself onto the cover! :)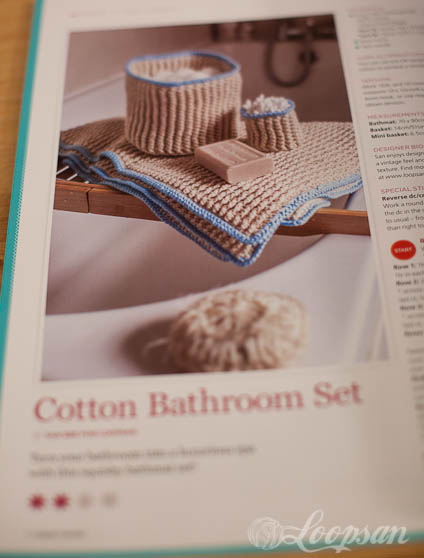 The bathset is worked in King Cole Cotton Soft a really soft cotton yarn and a pleasure to work with.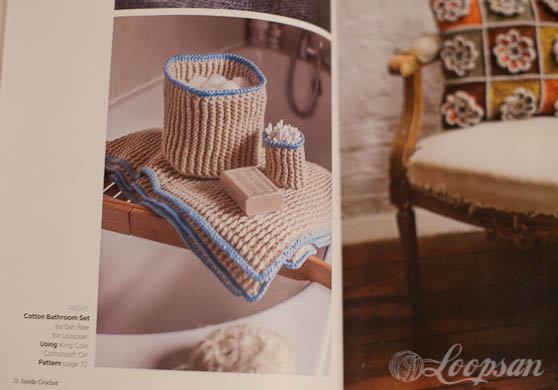 Think being in Inside Crochet was the best Christmas present ever!
I wish you all a wonderful Christmas and a Happy New Year :)
Stay updated and receive exclusive discount codes in your email inbox


Happy Crocheting!