Today I'm going to give you a little tutorial on how I made the colour changes in my Week 9 CAL square. You will be able to carry two different colours like this (you can do even more, but I personally think that it gets too bulky then). Anyways I hope this little tutorial will help you make the hearts really pop out of the lovely square :)
I promise you that after you've mastered the first 3 rounds of the square everything else will be super easy as you keep on doing the same thing all over again :)
Round 1: as stated in the pattern
Round 2: As we need to make the colour change already on the first stitch of the round it's easier when you start off with a standing double crochet. If you don't know how to make one you can find a tutorial by Tamara here.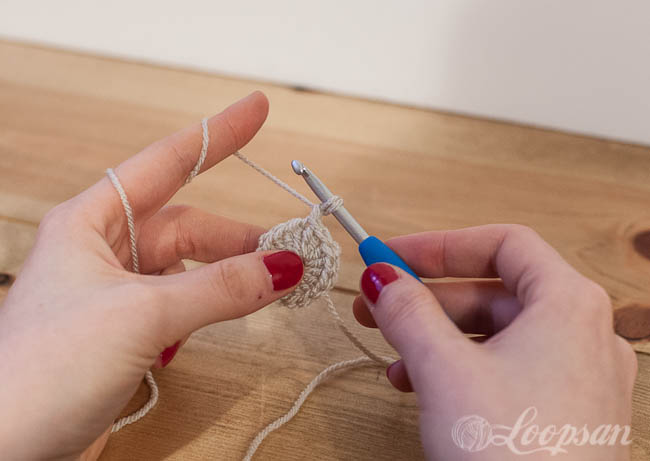 Don't yarn over for the second time. We're going to make a colour change here.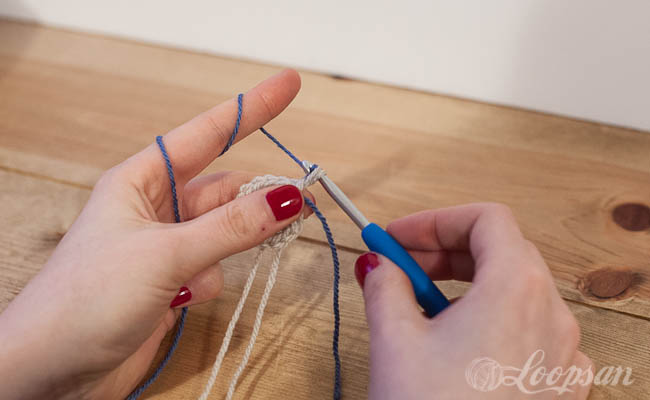 Grab your second colour, yarn over, pull through loop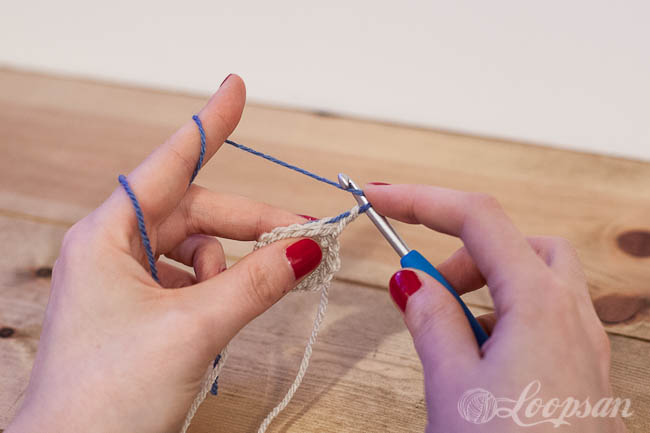 Twist the end of your new colour and your "old" colour slightly together.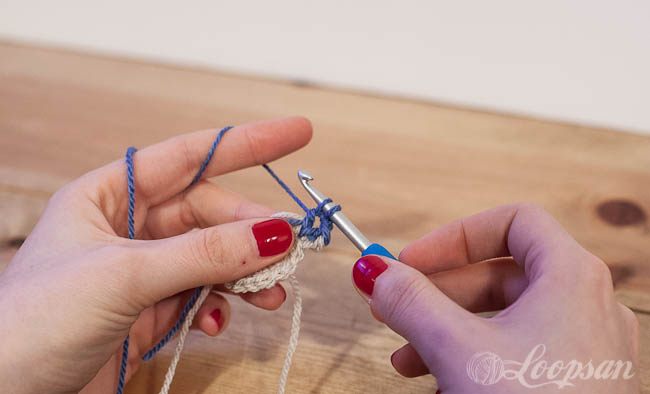 And crochet OVER them (you just "lay" it onto your work), make dc, ch 2 as stated in the pattern then make your next dc but don't yarn over for the second time. We need to change the colour here again.
When you grab your other colour make sure that you grab it from behind. Otherwise, you'll get ugly bits in your work.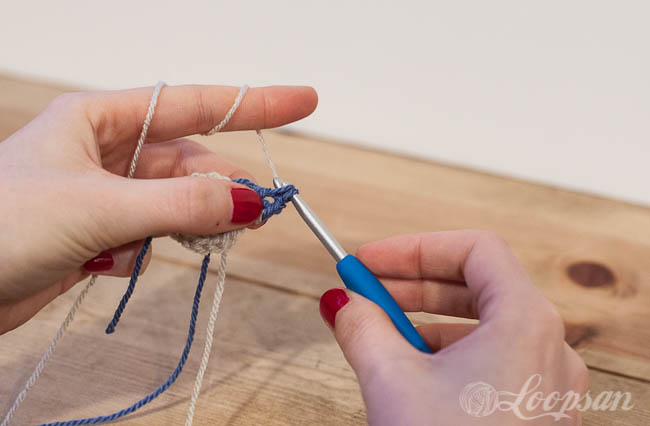 yarn over pull through loop with new colour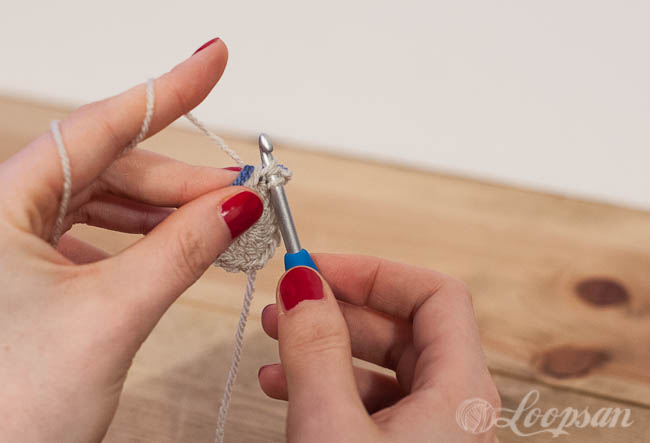 At this point, it will be easier to crochet over your other colour. Try to carry your yarn behind your backloop and not directly onto your work. This will help the second colour to "disappear" while crocheting over it.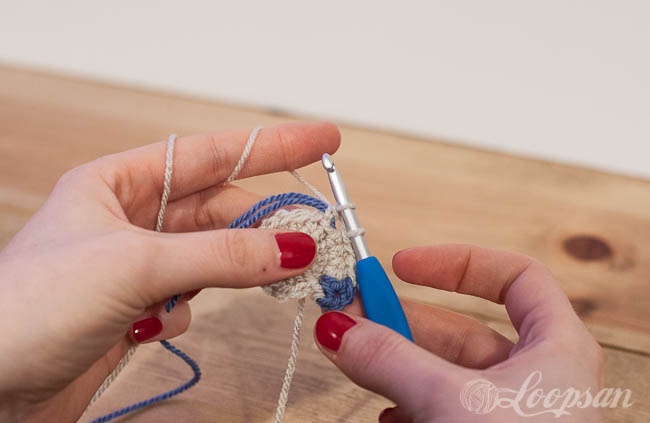 When you reach the next colour cluster just repeat what you just did.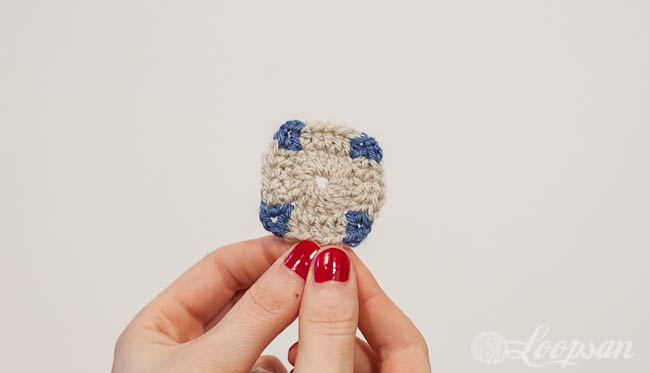 This is how your square should look after this round. Can you spot the blue yarn? :)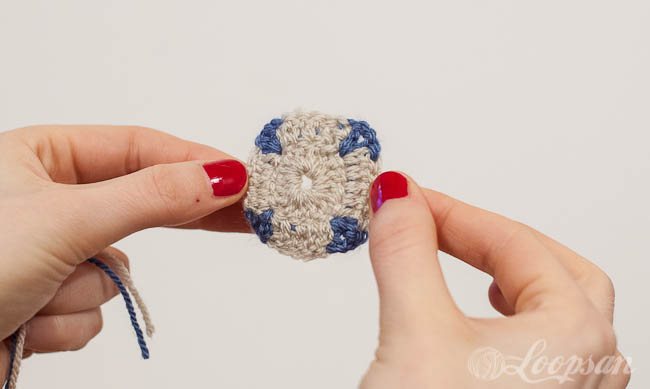 And that is how it looks from the back. Here you might be able to see the blue yarn a little bit but to be honest you would also see it when you would have sewn in tons of ends ;)
Round 3: Here you make your corner colour change on the front post double crochet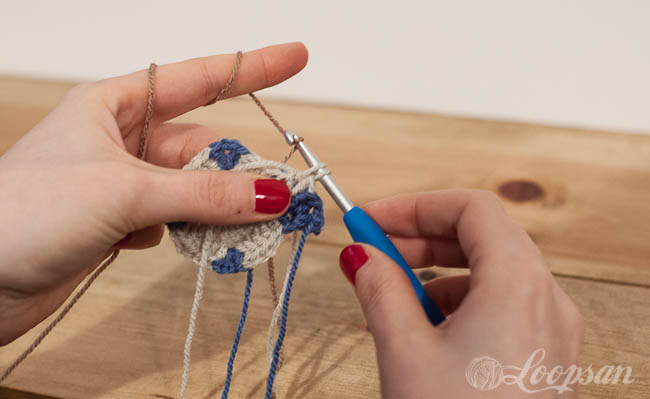 Starting off with the popcorn. make a colour change on your second dc after the front post double crochet.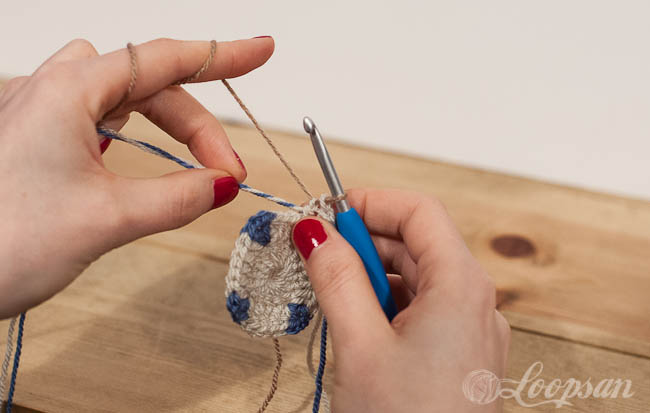 From now on twisting your yarn will be really important. It'll help you carry the yarn more easily.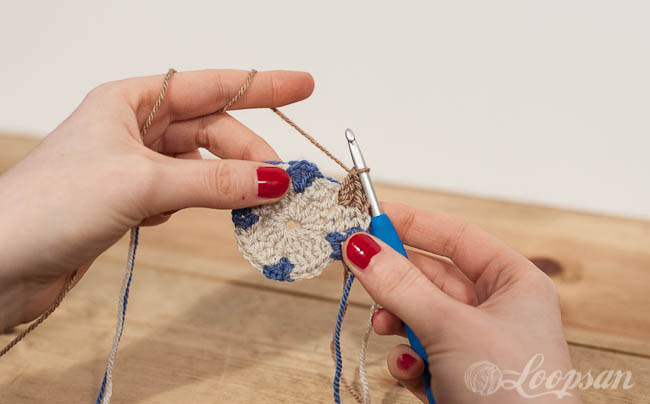 Make your popcorn stitch.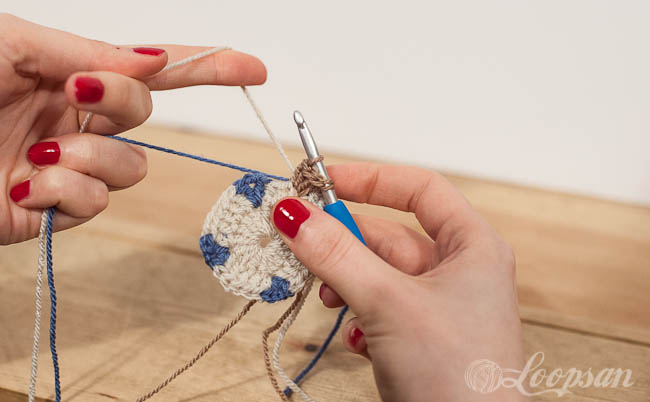 change your colour on the last bit of your popcorn.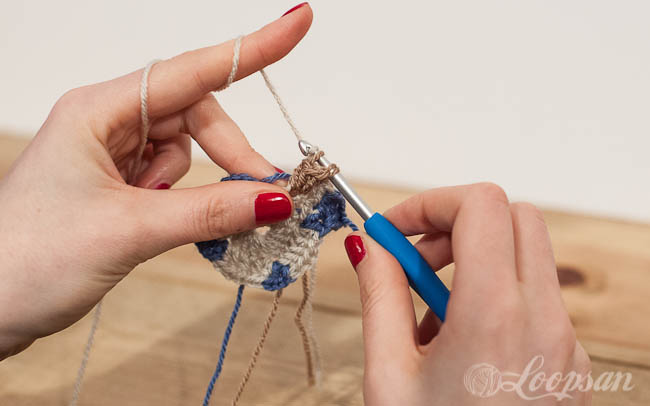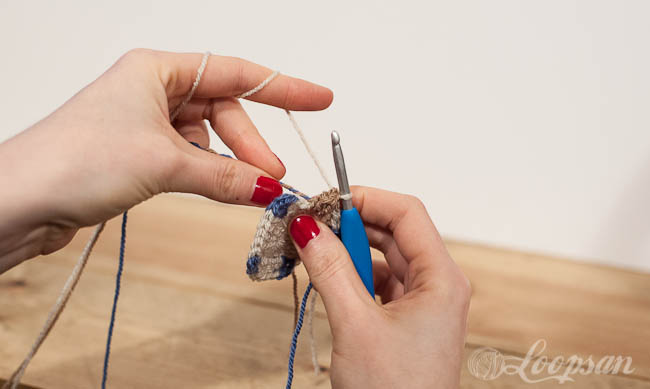 Twist, twist :)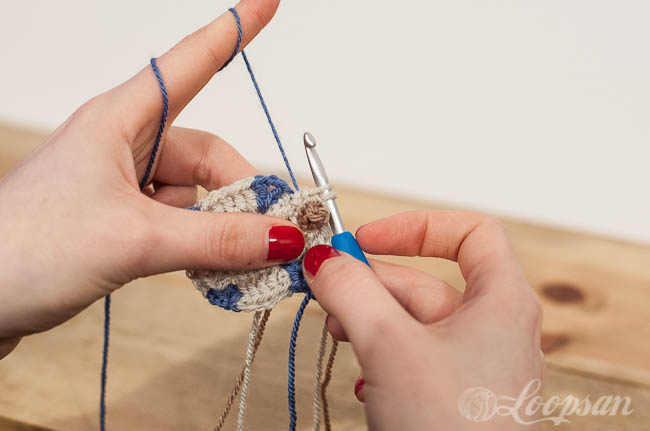 Change to your heart colour on the dc before the front post double crochet.
And that's it :) Now you can master the square and make the hearts "pop" out of it :)
Stay updated and receive exclusive discount codes in your email inbox


Happy Crocheting!